Spirit Day is back for the seventh year in a row and GLAAD has lined up an incredible roster of friends and allies to speak out against bullying ― including many of Kellogg's most famous mascots.
Among those joining the cause this year are Tony the Tiger, Toucan Sam and famed Rice Krispies trio Snap, Crackle and Pop.
Celebs speaking up and out include Celine Dion, Nico Tortorella, Halsey, Jimmy Kimmel, Britney Spears, Whoopi Goldberg, Olivia Newton-John, Fergie, Christina Aguilera, Lily Tomlin and Wanda Sykes, among others.
"I was bullied as a kid throughout middle school," Tortorella told HuffPost. "I spent a lot of time in the principal's office. My principal Dr. Reed transitioned from male to female the summer before eighth grade. She taught me invaluable lessons on being unapologetically unconditionally true to myself."
"Every day I channel her strength as well as countless other role models I've had in the LGBTQIA+ community," Tortorella continued. "I continue to share my story and platform in hopes to inspire today's youth to do the same. I love you all. You are valid no matter your expression, identity, race, religion or sexual orientation."
To find out how you can pledge your support to LGBTQ youth and get a ton of other info about this year's Spirit Day, head to GLAAD's website.
Before You Go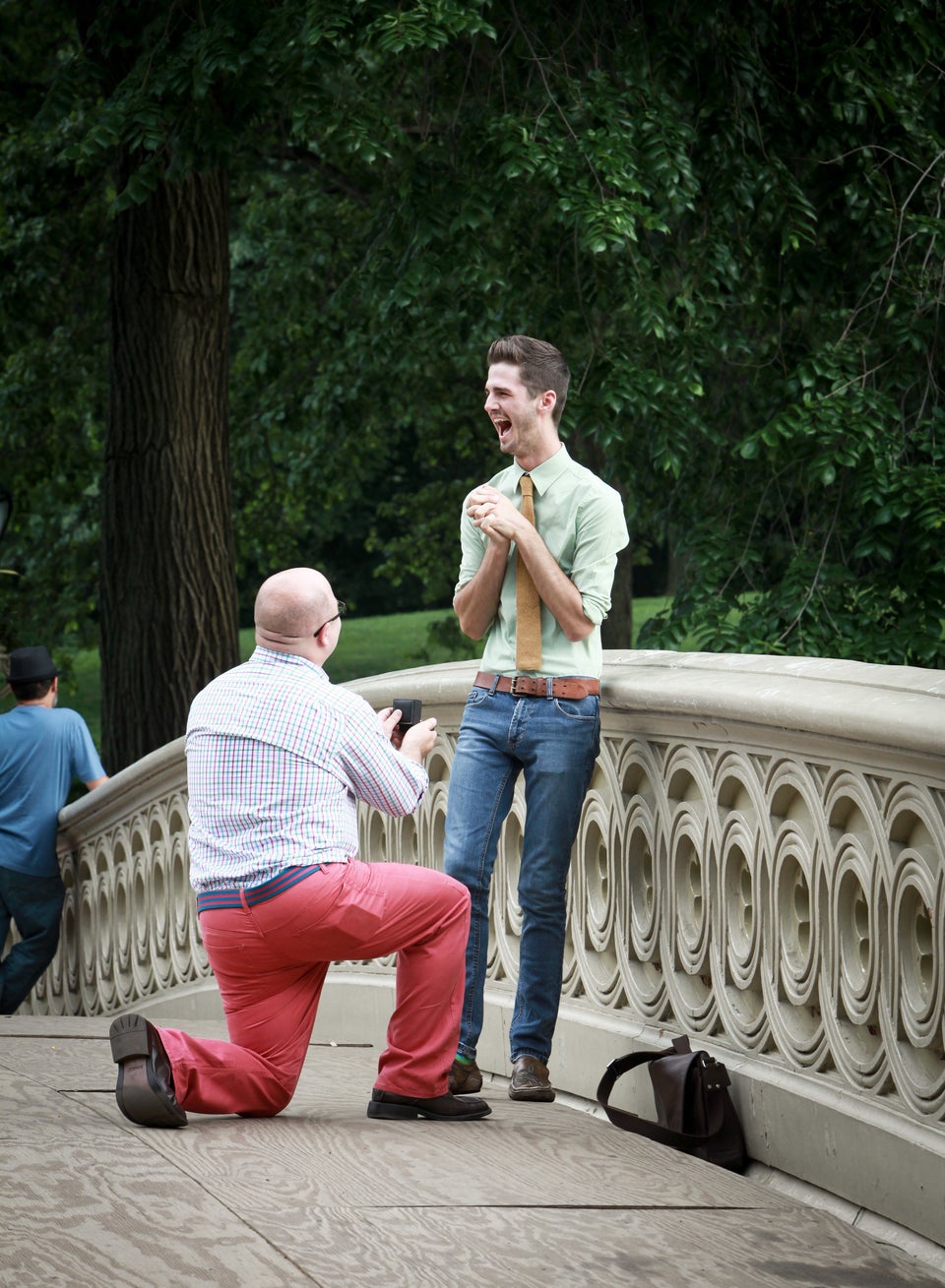 LGBTQ Proposal Pics