This post was written by Global Citizen Year Ecuador Fellow Toluwani Roberts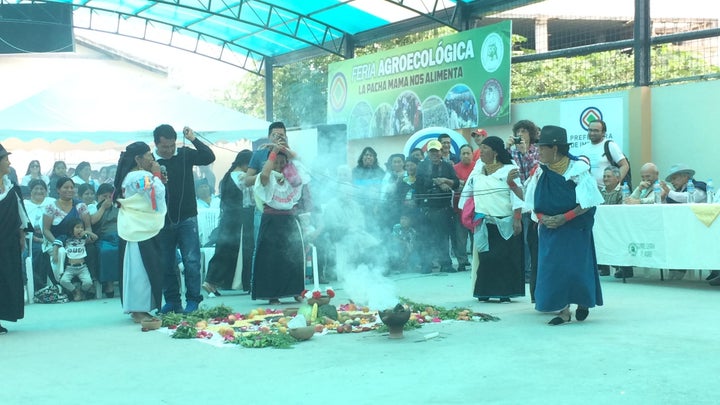 I sat on the bed with my legs crossed, eyes closed, as my friend Yesenia spoke: "Now imagine the last meal you had, in detail. Look around the room. Remember the items on your plate, and the taste of the food in your mouth."
Eight months before, when I applied to take a gap year with Global Citizen Year, I decided that I wanted a year to discover myself, to increase my cross-cultural literacy, and have control over my education. I didn't imagine that most of my growth and learning would be spiritual, and that it would start before I even stepped foot in Ecuador–in a Stanford dorm room with a stranger who already felt like a lifelong friend.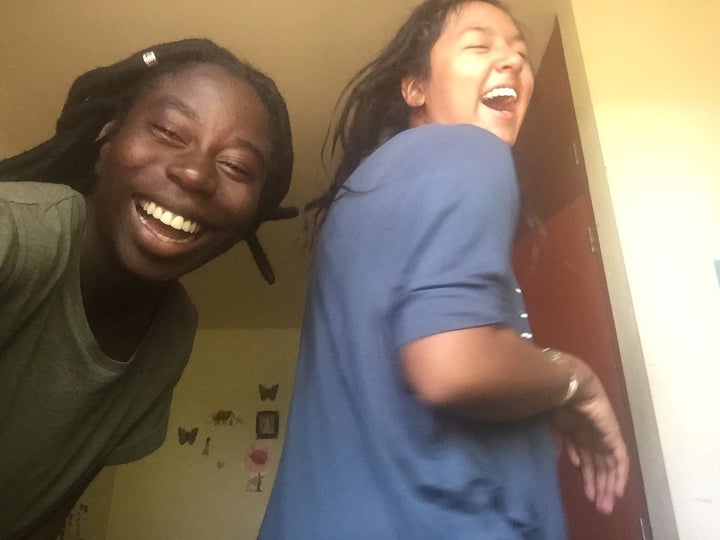 From as early as I can remember, my identity has been rooted in my body. My dark skin color has been a source of shame for me that has now morphed into pride. My gender, as a cisgender woman, has made me the target of whistles on the street and allowed me to express myself as femininely as I choose. My slim stature has allowed me to feel comfortable enough to enter the athletic field, and develop my passion for basketball, running and most recently, ultimate frisbee. I have always been aware of my body, and how to navigate myself in the world within it. But until recently, I had not been aware of how I navigate myself spiritually.
"Imagine you are walking down a long staircase. Look down at your feet and notice what they look like. Now imagine there is a door in front of you. Open it, and walk in."
Thirteen years of my education have been dedicated to placing information into my brain–reading books, memorizing biological systems, and more–and then analyzing that information. But what about what's already there? When I closed my eyes and walked in the path Yesenia's voice set for me, I found myself exploring the power of my mind. I found myself opening the doors that were present.
My spiritual exploration is even easier here in Ecuador. My host family and my friends have encouraged my self-learning and growth.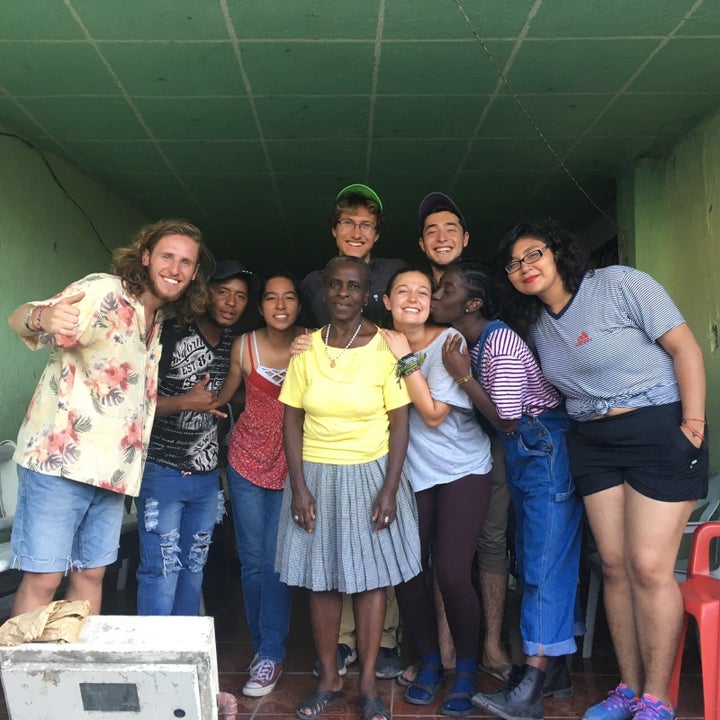 Two days after I arrived in my new home, my host mother and I travelled to a mountain, where a ritual to enter into the new solstice season was talking place. A group of women lay out food for Pachamama, the indigenous Kichwa name for Mother Earth. They shared their thanks for the past season, and prayed for success in the new one. Afterwards, the women entered a pool of water nearby to wash away all the bad energy and enter the new season with a clean slate. I sat on the sidelines, observing, and then saw my host mom motioning to me to enter the water. I stood there with half my clothes off, eyes closed and palms open toward the sky, feeling both vulnerable and excited. By the end of the washing, I was drenched with cold, refreshing, pure mineral water and with a sense of awe. There, in that body of water, my soul was fully present. My body felt the water and the leaves that the shaman placed on me, but it was truly a soul experience.
My spiritual journey is not just one to learn more about myself, but to learn more about how I navigate the world around me. The earth is spirit and my companion, and I should care for her. The people in my life, whether I connect with them deeply or not, are there for a reason. I am a spirit in this body, not just a body with a spirit, and I am becoming more aware of the energy entering her, the energy around her, and the energy she is putting into the world. Here in Ecuador, my soul is coming out of its hiding place.
Toluwani Roberts is a young independent black queer woman creating her life's purpose. Currently, she is dedicated to learning about the African Diaspora in Ecuador and of the struggles and beauty in AfroEcuadorian culture (particularly in the Chota Valley).