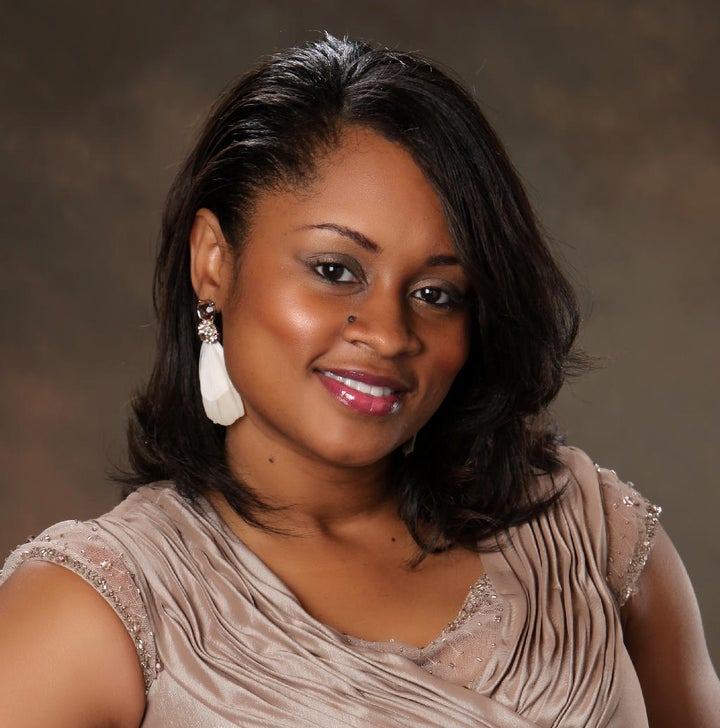 Much of pop culture focuses on the scandalous and the lurid. A significant part of that voice often portrays women of color in a negative light. From reality TV to music lyrics to ill-advised celebs, the issues and challenges of black and Latina women seem to be fodder for entertainment.
When entrepreneur Ari Squires decided to create a film, she went in the other direction. Her "No More Chains" documentary is a testament to brave, authentic storytelling. The women of color in this project have been through it all—and are still standing. With this film, Ari Squires joins Hollywood media-makers such as Oprah Winfrey, Shonda Rhimes, Ava DuVernay and Issa Rae who have taken back our stories.
In this conversation, we discuss the film and Ari Squires' journey.
Abiola Abrams: Brava, Ari! This projects is so well done. Conventional thought tells us that move producers are the ones who produce movies. But, you are anything but conventional. What do you really do?
Ari Squires: I am a Master Success Coach who helps new women entrepreneurs create profitable products and services and market them to where it attracts their ideal clients. In this process, I have to often life coach women to overcome their fears, the stories and chains that hold them back from the success they desire.
Abiola: Yes! We share so much of the same mission. The film chronicles 11 stories of women who've experienced major trauma, but are now living wonderful lives. Do you see yourself in any of these stories?
Ari: Honestly, like many of the women who have watched the film, I see myself in all the stories. One in particular was a young lady who had her own dreams as a teenager but was held back from the lack of support from her parents who wanted her to play it safe. I too had a dream-killer in my home; my mother. It wasn't her fault. She only knew what she knew. She encouraged me to go to school, get a degree and work as an employee, but deep down inside I wanted to be an employer.
This story in the film resonated with me because our chains can be from people who love us the most. That's a hard one to break. Both of our stories prove that we have to stand in who we are, and go for what we know is best for us even when it may hurt someone else, we still have to follow our own hearts.
Abiola: So then who was Ari Squires, before becoming a speaker, business coach and film producer?
Ari: Before the speaker, business coach, filmmaker and motivator, I was a felon. I was a young woman with low self-esteem who made a lot of bad decisions that got me in a lot of trouble. As a young woman I was attracted to the fast life and got caught up in the streets. I was so lost even though I was raised in a good, upper middle-class home. I wanted to prove that I could live up to who people thought I "should" be. That's who I was for a long time, until I met someone who saw the real me and helped me create a more fulfilled life. I married him!
Abiola: What a powerful story. You could have titled the film anything, including words like "barriers" or "get unstuck." Instead, you used the word "chains," which is evocative. Why?
Ari: When you hear the word "chains", you automatically think bondage or being held captive with limited mobility. So it easily gets your attention because almost every woman has felt stuck at least once in their lives. They are so bound, they can't imagine being able to kick or claw their way out. Then what?
I've had this presentation titled "Release The Chains" I've been doing at women's events for the past few years where I walk out with chains wrapped around my shoulders and arms, and I talk about the four F's to Freedom. I provide an experience to show women how to release their chains of Fear, Focus, Failures and Forward Movement. I remind women that we must fight for our dreams and move forward past our traumatic experiences. "Release the Chains" led to my "No More Chains" book anthology where women share their own personal "Freedom" stories and the documentary was birth from there.
Abiola: What was the one chain that you thought would bind you forever?
For many years I tried to find employment with a felony on my record. I couldn't find a good job anywhere. No one was hiring me. This actually turned out to be a good thing because entrepreneurship was always my calling. I said to myself, well since no one wants to give me a job even with my college degree, I would create jobs and be my own boss. That worked out for me pretty well. Since 2005 I've owned three six-figure businesses.
Abiola: You are amazing, Ari! Thank you for sharing your story— and thank you for inviting more to be a part of it. I know that you will inspire and empower many other women.
For more information on Ari Squires and the "No More Chains" documentary film and anthology book visit NoMoreChainsFilm.com.
Popular in the Community