Kelly Lynch was born in 1959 in Minneapolis, Minnesota. She started her acting career with a small job at the Guthrie Theater. She studied under acting teacher Sanford Meisner and became a model for the famous Elite Modeling Agency. She first gained acclaim for acting in the Gus Van Sant film Drugstore Cowboy (1989). Lynch earned an Independent Spirit Award nomination for her role in The Beans of Egypt, Maine (1994). Other credits throughout the '80s and '90s include the classic Roadhouse (1989) with Patrick Swayze, Cocktail (1988) with Tom Cruise, and Curly Sue (1991) with James Belushi. She currently stars on the TV series Mr Mercedes, and in December appears in [sister-in-law] Amy Glazer's new family drama Kepler's Dream.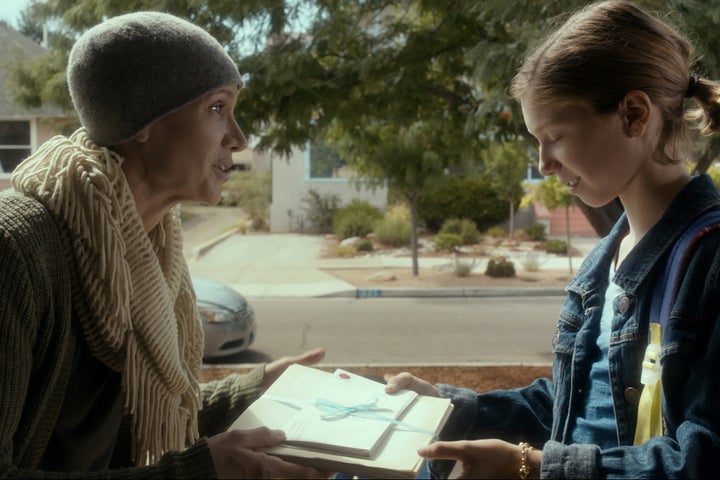 Loren Kleinman (LK): Can you talk about why you were interested in Kepler's Dream?
Kelly Lynch (KL): Yes, first of all to work with the director Amy Glazer. I'm a big fan of her work as a theatre director as well as a fan of her other independent films "Seducing Charlie Barker" and "Drifting Elegant." Full disclosure, I also happen to be her sister-in-law! She sent me a copy of the novel to read, as the script was still a work in progress. I loved the female-centric story and strong female characters. It was a book I would have loved as a young tomboy-girl when I was devouring Nancy Drew stories and dying to experience real-life adventures. I also responded to the challenges of playing the character of Amy Mackenzie. A single mother who has raised her daughter Ella to be a resourceful and empowered young woman. But must now leave that daughter for an entire summer to live with a grandmother she has never met so she can receive life-saving stem-cell treatment. Amy is dying of leukemia and this is a last-ditch effort to save her life.
LK: Are there any pitfalls in developing characters originally from the page to screen?
KL: Along with Amy Mackenzie, I have recently starred in Stephen King and David E. Kelly's hit "Mr Mercedes" TV show playing the character Deborah Heartsfield. An alcoholic and abusive mother of a mass-murdering son. A very different person from Amy Mackenzie. I love the challenge of bringing a beloved or well-known character to life. First of all, it's great having great well-written source material to work from and then I love finding ways to breathe humanity into the dark corners or under-written places in the writing to create a living, breathing person. This is the best part of my job. It's mystical alchemy. It's like playing 5 Dimensional "Let's Pretend." You can almost feel the fans of the books holding their breath alongside you, hoping you deliver what they know and love and yet surprise them as well.
LK: What was one aspect of the book or movie that you could relate to in your personal life?
KL: My younger sister Robyn is a cancer survivor. She is also the bravest person I know. As a young single mother of a daughter, she faced a similar challenge as the character of Amy. I was there by my sister's side during her treatment, but while a cancer patient can be walked to the gates of Hell, they walk through that gate alone. I remember how we cried when we cut her hair short before the chemo. I saw how afraid and weak she was and at the same time how brave, honest and focused she was. Especially for her daughter Ava, who was a huge source of Robyn's strength. The parallels in Robyn's story and 'Amy's' are uncanny. It is now almost 20 years later and my sister is cancer free and her beautiful daughter is in her 20's. A very happy ending, but an experience that changed us all. Playing Amy gave me a unique opportunity to put my myself a bit closer to my sister's harrowing experience, and to consider her choices and quite honestly, to be even more in awe of her bravery.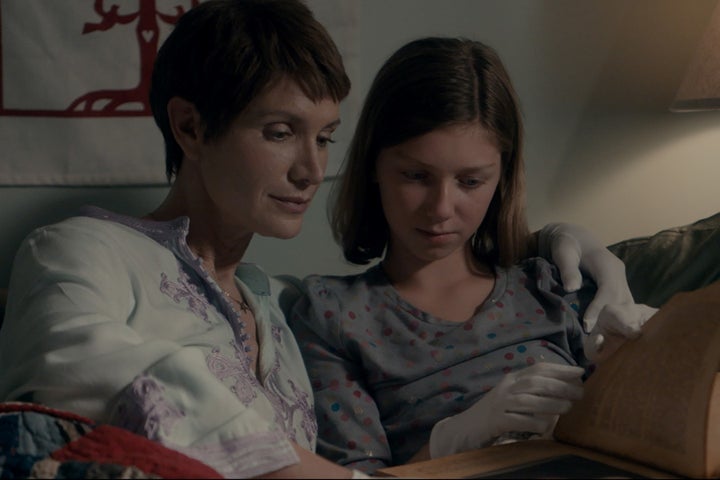 LK: How does "place" or geography play a part or role in the film?
KL: If there's a more beautiful or powerful place than the New Mexican desert, I haven't seen it. That Big-Sky rugged serenity allows you to both focus inward and out-ward on nature's beauty, on the quiet, on the sounds and wonder of nature, on it's challenges, on life. As long as the wi-fi doesn't get you! The fact that Ella can't rely on the internet or her smart phone to entertain her or to occupy her fears or loneliness is a big piece of her story as well. When her grandmother informs her there is no internet on the ranch, Ella is forced to deal with the present challenges, with her grandmother, with the past and in doing so she makes new friends, has a great adventure, finds out what she's made out of and re-unites her family in a very unusual way.
LK: Does the film teach us to be more present in our own lives? Why or Why not?
KL: Life is to be experienced and lived. Not tweeted or texted. Also being present in a family and for each other is another way to share love. Families are messy, and the challenges they bring arrive when you are least prepared or ready. But to be there for each other and ourselves in a real and honest way makes all the scary times and lonely challenges less so and may help you see exactly what you're made out of as well. Character is destiny.
Watch the trailer below. In theaters and on demand now.
Related
Popular in the Community