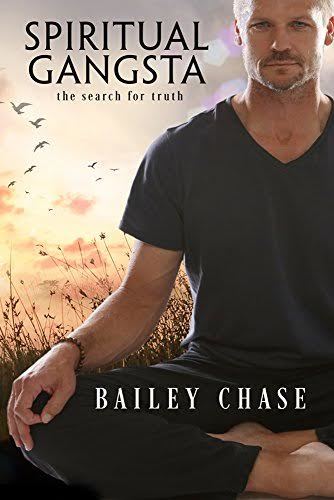 When an actor is about to star in not just one, but two resurrected TV titles that happen to be two of the most legendary shows in television history, it is basically a safe bet that their career will be on the fast track to success. And with 24: Legacy coming out on Sunday, as well the Showtime reboot of Twin Peaks on his horizon, the gifted actor Bailey Chase can rest assured that he is about to be one of the most sought after actors in the world.
Devastatingly handsome in a chiseled way that is very reminiscent of the iconic actors of classic westerns, Chase very much channels his own movie hero, Clint Eastwood, and he would be downright perfect for one of his films- which is probably why he makes for a perfect addition to the incomparable quirky northwestern series, Twin Peaks, or why he serves for an unstoppable action hero for the incredible 24: Legacy. The magnetic rising star has an old Hollywood quality that will continue to draw the true auteurs toward him for years to come, and he is sure to continue to get cast in noteworthy parts that reflect this appeal while working for or alongside the greatest in the business.
While the actor, like the rest of his cast, remains pretty tight lipped on the details of the highly secretive update to Twin Peaks, he did take some time to praise his cast, as well as director David Lynch- who he says was like a dream to work with. As far as 24: Legacy, Chase divulges that fans can expect an entirely new 24- but, he promises the same exciting pace, great action, explosions, and fantastic writing that the series is known for!
So, how is it that an actor manages to score roles in two of the most coveted shows of 2017, after already getting to work on such great titles such as Grimm, Batman Vs. Superman: Dawn Of Justice, Lucifer, and Longmire? Probably because he is what he has self titled himself as the "Spiritual Gangsta." Not only is Chase one of the fastest rising stars in Hollywood, he is also an accomplished author with a fantastic book out that combines memoirs and self-help, and "Spiritual Gansta: The Search For Truth" is the perfect tongue-in-cheek remedy to all the fast-paced Hollywood hustlers out there trying to make it in the grind while trying to find some sort of inner peace. Chase has found that in the day and age of modern technology, and particularly L.A. life, it's hard to get keep up with more classic monk-like approaches, so, this is his very witty take on mixing with trying to find success with trying to find yourself- and clearly, he's a person to take tips from!
With "Spiritual Gangsta" out in stores now, 24: Legacy premiering Sunday, and Twin Peaks quickly on its way, it became imperative to catch up with the handsome actor and hear all about his new projects, what he had coming up, what he would like to do in the future, and more! Read below to see what Chase had to say.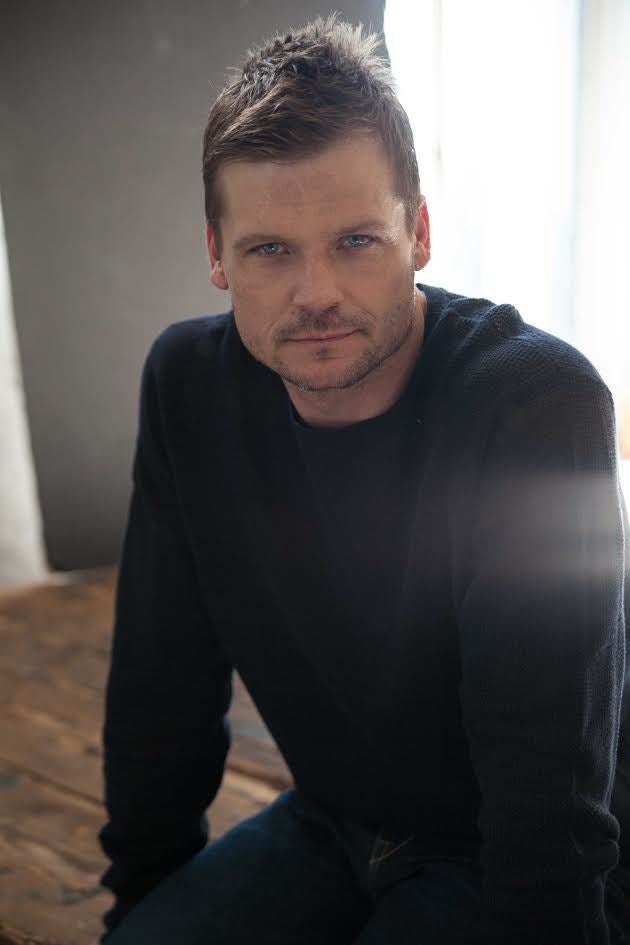 So, you have been a very busy man! First, let's talk about your new book; "Spiritual Gangsta: The Search For Truth," which is part self help, part memoirs. What can readers expect from it?
I think they can expect a pretty interesting journey in my search for truth, including spectacular failures- you'll see a pattern of me getting in my own way time and time again because I was always trying to get out there and make it happen, when you truly have to learn how to surrender and let it go. I think a lot of that traces back to my childhood when a lot of it goes back to me trying to do the right thing and try and be perfect, but life doesn't really work that way- life isn't about being perfect, life is about taking what comes our way, and handling things humbly and with grace while always seeking truth. So, I think not only will people be entertained by the stories, but, they will have a better idea on how to find the truth in their own lives as well.
This book has a phenomenal title; "Spiritual Gansta." What inspired the name?
Thank you! It was one of those things after living in L.A. after a very long time where you get sort of a sardonic sense of humor and you sort of try and intertwine your spiritual life with work and making money and having family. It's not like it was in the old days for these Buddhist Monks, we have to balance our spiritual practice with iPhones and iPads while driving across town with screaming babies. So, it's just about bringing that same kind of classic practice to modern day life. The title just resonated with me- it felt right and I went with it.
Next up, you will be starring on the anxiously anticipated "24: Legacy." Can you tell fans what they can expect from that, as well as from your character Thomas Locke?
People can expect a lot of excitement, explosions, good versus evil, great plot, the clock is always ticking, [chuckles], you know, the original 24 was one of the most famous network shows that I would always watch every week and you just can't deny that it's the most genius concept- you go away from commercial and come back and it's in real time five minutes later! The stakes are always going up! What I am continuously impressed by is how the producers and writers keep upping the bar from week to week. We are doing twelve this season, so it will be a fun run. Thomas Locke, on paper, has the role of Jack Bauer- he's the head of field operations, but 24: Legacy is very much its own thing. It's a very different story in terms of the characters. This time around the show revolves around Corey Hawkins character; Eric Carter, who is a former war hero that comes home and he's tied into a terrorist plot and he teams up with my character and some others to save the world.
And, speaking of reboots, you also snagged a role in one of the most beloved series of all time; "Twin Peaks." I'm sure you can't say much as you are sworn to secrecy, but, is there anything you can tell fans at all about how it was working on such an incredible project?
I can say that working with David Lynch was an utter dream. The job came out of nowhere. Like you said- it is very top secret, I didn't know what I was going to be doing- there were no scripts. I was just called and they said; "David wants you. Here are the dates. There's next to no money. Do you want to do it?" And I just couldn't get yes out of my mouth fast enough. He's an old school dream. They don't make them like him anymore. It was a true blessing, and I wish I had more to do with him. I believe the show will start airing in May, and I believe there are eighteen episodes- but he just shot it like a movie. I don't even know the whole story, David just had it in his head. The only direction he gave us, which I probably will never hear again in my life is; "I want you to talk. Listen. And Take your time." That was all he told us. Just a very gentle man, and an utter dream to work with.
And, of course, he's not the only dream to work with. Your cast is filled with talent and beloved people here; Original favorites like Sheryl Lee, Mädchen Amick, Kyle MacLachlan, Lara Flynn Boyle, Ray Wise, Sherilyn Fenn and many more are back, while the cast is also littered with great new people like Laura Dern. Want to talk about your amazing company?
The great thing about working on a project like Twin Peaks was that there was absolutely no egos. Whether you were working with a person, sharing a make-up trailer, or crossing paths and having lunch with them, everyone is just on the same level and it all started with David and it was pervasive throughout the entire cast. It was really just a reunion for those guys, so it was truly very neat to see them reconnect after all these years with spouses and kids. It was completely wonderful to see.
Between all the projects you seem to take on; "Longmire," "Batman Vs Superman: Dawn Of Justice," "Grimm," "Lucifer," "Twin Peaks," "24: Legacy"- you must be an absolute king at comic cons! What would be your dream role, and who else in this industry would you love to work with?
I absolutely still have to stick with Clint Eastwood- that man is the reason I became an actor, so, hopefully I can work with him sooner than later. He has always been my number one. But, there are so many great young filmmakers out there, and I'm honestly open to doing anything from film to television, big or small, as long as it's creatively interesting and something I've never done before- I'm open. I've been really blessed the last few years to keep working and keep showing up, so it's been an awesome ride.
You also have another film in production; "The Tao Of Surfing." Can you give fans any scoop on that?
That was a film that was developed with Lou Diamond Phillips when I was still doing Longmire. It was great to collaborate with Lou outside of the show and do something different. It was a drastic physical departure for me to do that film because my character has a terminal illness, but, it was also great to get back to my childhood roots and get back in the water and jump on a surfboard. It was a really profound and fantastic experience. That was another one of those jobs where, again, it was next to no money and it was a bunch of people doing it for the love of the craft, so, it really made for something very touching. It's a great story.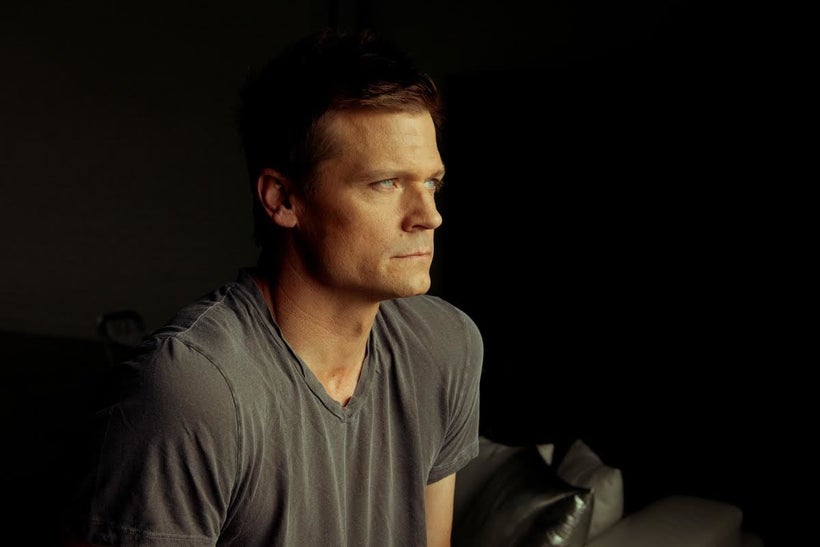 And as Chase continues to rack up one hit after another, fans will grow more and more thankful that he is willing to pour himself so much into his craft and continue on with his hustle. After all, he is the "Spiritual Gansta."
24: Legacy airs this Sunday, February 5th after the Super bowl on FOX.
Calling all HuffPost superfans!
Sign up for membership to become a founding member and help shape HuffPost's next chapter
This post was published on the now-closed HuffPost Contributor platform. Contributors control their own work and posted freely to our site. If you need to flag this entry as abusive,
send us an email
.