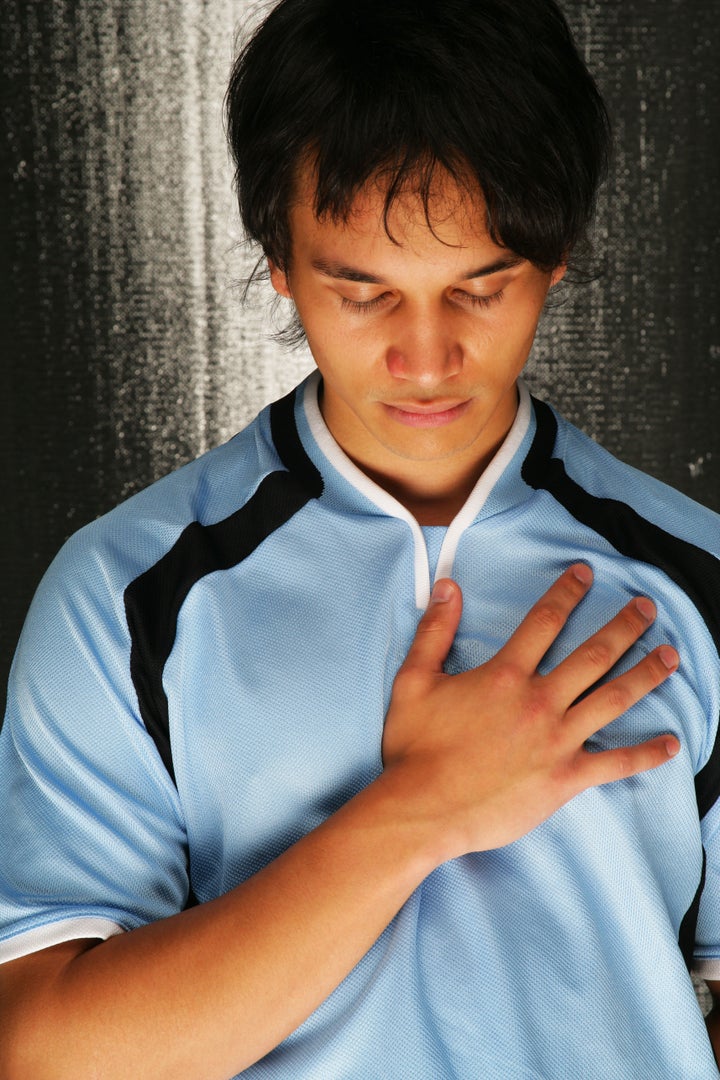 What is spiritual practice? Furthermore, do you have one?
Simply put, I define spiritual practice as something you do every single day that draws you deeper into who you really are by connecting you with your divine self.
Please don't be put off by the word spiritual here! Spiritual doesn't have to entail -- though it often does -- meditation cushions, prayer beads, chant books, yoga mats or any other such paraphernalia. A spiritual practice might be baking, gardening, running, knitting, playing piano, painting, hiking, meditating, golfing, doing yoga, tai chi or calligraphy. It is not so much about the form but about the profound and connective quality of the time spent within it.
The practice part means just that: you do it daily, over and over, not in a gross way, but rather in a this-is-what-makes-me-who-I-am way. Without the aim of ever stopping with it, you practice as contribution to your ever-unfolding life on this earth. It can feel beautiful and compelling, harrowing and agonizing, annoying, vexing, boring as hell or as ordinary and routine as brushing your teeth. Above all it is your rock, the ultimate placating pillar, steady and reliable as they come.
This is all great you say, but how on earth do I actually do it? First you have to admit that your practice is essential and something you must do. Next, you must designate, carve out and stick to the time for it, often letting go of something else in order to keep it alive. Many people find it easiest to maintain practice first thing in the morning. But what does that mean you give up? Sleep? Or is it the extra hour on the computer before bed the night before so that you don't lose the time in bed? There are choices here. It is up to you.
In short, and for you to take as inspiration to get started or as affirmation of what you already have in play, here are my top 10 benefits of spiritual practice:
1.It provides clarity in the midst of your overflowing and demanding days. Practice wipes the fog from the lens of your mind and makes you blessedly sharper.
2.It cultivates the attention required to complete your tasks. Precision and awareness become elevated in whatever it is you apply yourself to.
3.It lifts your mood. Joy and uplift come much more readily. Who doesn't want that?
4.It creates a sense of steadiness and grounding in change. No matter what unforeseen stuff is thrown at you, your sense of calm center is not so easily thrown off.
5.It keeps you afloat and even-keeled in even the most riotous emotional storms. When crazy feelings threaten to take you down, practice keeps you from capsizing.
6.It helps you see your life on a macro level. You come to rely on practice as a tool for stepping back and getting perspective on the broader picture.
7.It helps you understand your life on a micro level. Practice opens the door to a much quieter and deeper relationship with the internal you.
8.It draws you into the simplicity of the moment. Nothing like regular practice to bring you into the now, and to keep you from getting lost in the past or mired in fears of the future.
9.It touches you so intimately that without it you would feel lost or downright not right. You come to smile inwardly most all of the time with the assurance of practice being there for you at all times.
10.It connects you to and reveals true spirit. Practice is where you download profound intuitive messages by opening to your own divine spark.
Ultimately, you must summon the courage to make room for spiritual practice, and the experiment that it is, as instigator at any given time of peace, elation, chill out, aha, tears or evocative reflection. You must be willing to face whatever arises within this uncanny vehicle and to touch the sacred in yourself every precious day.

Related