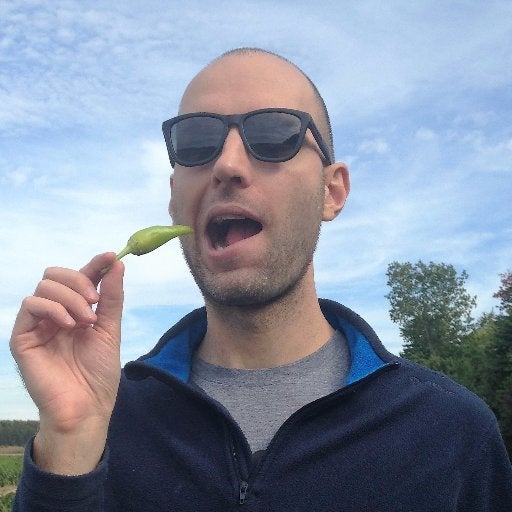 At first, I was taken aback. The Tweet coming from @KarolGajda announced to his followers:
"In honor of the @GOP and @SpeakerRyan's wish to put Americans in medical debt I gave $100 to @RIPMedicalDebt today. Introducing Spitefulness Altruism (and How We Are Giving Away $3,000)."
First, I assure you that RIP Medical Debt, the 501(c)(3) charity which I helped found with my partner, Craig Antico, was gratified by the donation. Every penny counts in our efforts, as we can buy and forgive medical debt for just pennies on the dollar. Now we have 1,000 more of them to put to work.
Even so, I wondered, was this donation possibly…tainted?
I decided to do some research, part of which was to connect with Karol Gajda (pronounced Karl Gaj-da) himself.
"Actually," he pointed out in our phone conversation, "I already had a great example to follow. A lot of people have protested perceived insults by Trump against Planned Parenthood by becoming members or by donating to the organization."
True. According to Time magazine, both Planned Parenthood and ACLU were "recipients of an unprecedented rise in donations in response to attacks on them."
Still, I asked, spiteful?
His firm stand on using that word is explained in detail in his tweet's accompanying blog – well worth the read – which explains the term and why he chose RIP and other carefully-selected charities to demonstrate its power. He explains:
Karol wrote that he chose RIP "because they're a sweet organization that abolishes medical debt for Americans who should never have to incur medical debt in the first place. Unfortunately, we have a large contingency of people who would rather watch folks suffer or die than help them. As an American with pre-existing conditions I may need this organization [RIP] at some point in the future, after the people now in power get their way."
He has a point – all too many of us are financially subject to the whims of political ideology, an accident or an illness. As a self-employed freelancer in marketing and copywriting (his talents helped launch The $100 Startup book in which he and his previous company were featured) Karol is keenly aware of the landmines that sprinkle the field of what we call our "healthcare system."
For more research on this "spiteful giving" phenomenon I then headed (where else?) to the news headlines.
Spiteful giving? Let me count the ways…
"Movie Stars Join Nonprofit Leaders to Urge Protesters to Join Nonprofits," reported The Chronicle of Philanthropy website. Activist and filmmaker Michael Moore among others offered "a clear message for protesters at the Women's March on Washington: join a nonprofit."
As one activist mom declared at the march, "It's amazing to be with like-minded people when it feels so hopeless."
Gail Perry's blog, Fired Up Fundraising offered this headline question: "How Will a Trump Presidency Impact Nonprofits, Fundraising and Philanthropy?"
The article – which she edited from its original version because of "vitriolic comments" from people outside the nonprofit sector – had this comfort to offer nonprofits and their backers: "Because of who we are," we have reason to be worried." But not to be frozen in fear.
"We reach out to the disadvantaged, heal the sick, educate the young, care for the environment, house the homeless, help the poor and homeless and work to cure disease. We are the ones who are the ones who work to build strong communities, who bring people together for good…"
She adds, "Remember our donors: They're the people who CARE about our causes…in a sense, by donating, they're joining forces with us. They are our team, our backups, our true believers, our bandwagon."
In the overall picture, "spiteful altruism" has its place
Money Magazine in its Philanthropy section declared that the organizations and institutions being challenged by the incoming administration will serve as bulwarks and rallying points for Americans. The categories named include women's rights, climate change, immigrant's rights, human rights and civil rights.
The article gives two caveats: Thoroughly research the mission statement of the organization "to find out how your money will be used," and that "you can take a tax deduction for donations only to 501(c)(3) charities, which are prohibited from engaging in lobbying activity, except to a very limited extent." If an organization lobbies, in short, don't claim a tax deduction.
RIP focuses on medical debt created by a system that is obviously flawed and in need of repair, but RIP is agnostic when it comes to politics. As we see it, our job is to take care of the casualties, not to argue with the generals and their wars.
Regardless of who you are, or why you want to help or who you want to help, we are more than happy to receive your donations as an act of dissatisfaction or dissent. If you are mad as hell and are not going to take it anymore, we can't think of a better way to vent that frustration.