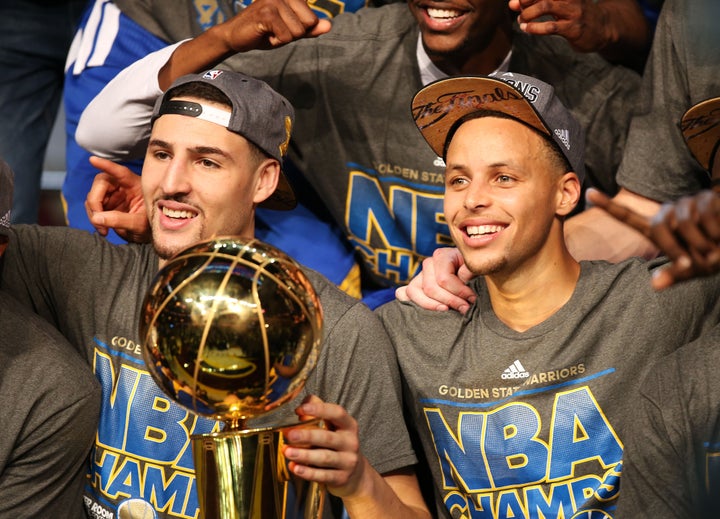 Stephen Curry and Klay Thompson became NBA champions in June, but the brothers of the "Splash Brothers" are winning in their own ways this summer.
Trayce Thompson, the younger brother of Klay, made his MLB debut last Monday for the Chicago White Sox. The 24-year-old outfielder was drafted in 2009 out of high school, actually becoming a professional athlete before Klay. While big brother was fast-tracked to become an NBA star after being drafted out of Washington State in 2011, Trayce toiled in the minor leagues for six years.
On Tuesday night, however, Trayce finally got his time to shine. In the bottom of the fifth inning against the Los Angeles Angels, Trayce went yard off of Hector Santiago to notch his first Major League home run.
Unlike in basketball, the Thompson family name doesn't carry much weight in the baseball diamond (for the time being, anyway). Regardless of who his brother is, Trayce is still new to the big-league life. He got the same silent treatment from teammates that any other rookie would:
Klay got the chance to play proud big bro, too.
While Trayce is out here knocking dingers, the Curry half of the Splash Brothers is pursuing total NBA domination. Steph is already league MVP and now, after two years of putting up outstanding numbers in the D-League, younger brother Seth has his chance to make an impact in the league.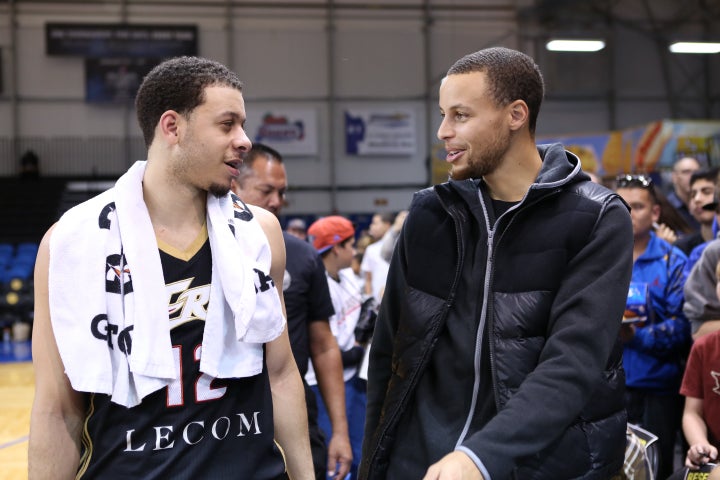 In July, Seth signed a two-year, $2 million contract with the Sacramento Kings. This follows a 24.3 PPG average while playing for the New Orleans Pelicans' summer league, finally convincing an NBA team to bring him in. His 30-point performance on July 10 capped off a summer to remember for the Curry family.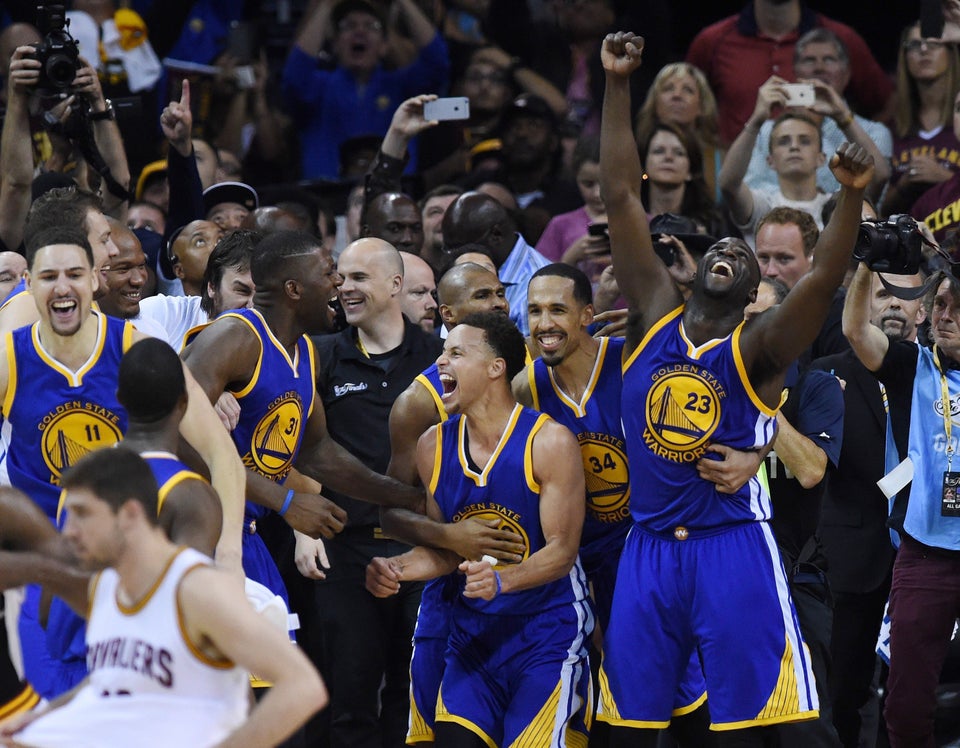 Some Cool 2015 NBA Finals Photos