A California teen took to one of Disneyland's most beloved attractions to come out as gay to her family.
Gina (who has asked her last name be withheld from this story) carried a rainbow-printed sign proclaiming "I'm gay" while she and her mother were riding Splash Mountain during their June 18 visit to the Disneyland resort in Anaheim, California. The 16-year-old raised the sign in the air just as their boat was plummeting down the log flume's climactic, five-story drop. The epic moment was captured for posterity in a souvenir photo, which Gina posted on Twitter June 20. The post had received over 4,000 retweets and 7,500 likes as of Tuesday.
Gina told The Huffington Post that her mother initially thought her daughter chose to create the sign in solidarity with the 49 victims of the June 12 mass shooting in Orlando, Florida. However, she said her mom quickly understood it was her way of opening up about her sexuality.
Noting that she's "not really the type of person to have a deep, sit-down conversation with people," Gina said. "Disneyland, to me, is a place where anyone can be themselves and be accepted for it, so I figured it'd be the perfect place to come out in a safe and fun way."
Once her mom understood that it was her way of coming out, Gina said, "She just hugged me and told me she was proud of me!"
The response from friends and family has been "fantastic," she said.
"I couldn't have ever asked for a better response from my family," Gina, whose father and brother were "about 70 percent sure" that she was gay before she decided to come out, said. "I'm truly so lucky to have such amazing support from all of my friends and family. It made this process go much smoother than I could've ever imagined!"
As for advice she'd give to closeted LGBT teens, Gina said, "It's an overwhelming process, so just make sure you're comfortable with who you are and make sure you're prepared for questions or reactions people may have. I also know it's sometimes hard to tell if you're ready or not, so just be sure to give yourself time to really think about if you're prepared."
Kudos to you, Gina, for braving both Splash Mountain and the coming out process all at once.
Support HuffPost
Every Voice Matters
Before You Go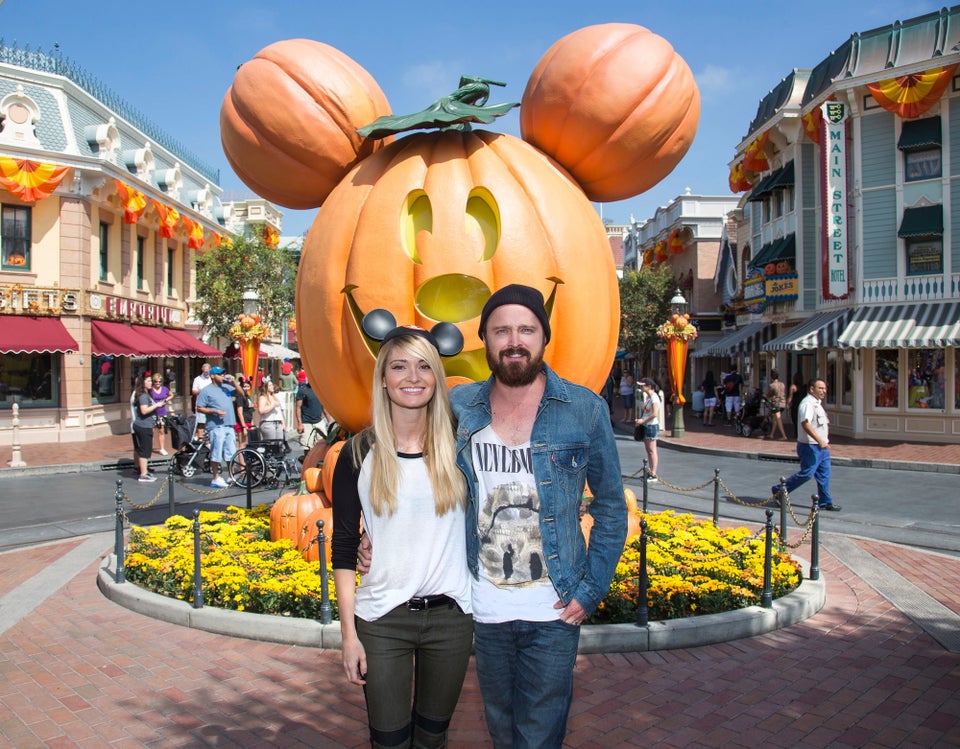 Celebrities At Disneyland
Popular in the Community