Nothing quite says true love like a thrilling plunge down a waterfall ― at least for Eugene Williams and his new fiancé, Chris.
Williams popped the question during the couple's Monday visit to Disneyland, and his proposal was not for the faint at heart. While many couples opt to use Sleeping Beauty Castle or other Disney landmarks as a backdrop for the big moment, Williams asked Chris to marry him with a handmade sign on Splash Mountain's climactic, 50-foot drop, and made clever use of the attraction's on-ride camera to capture the moment for posterity with a souvenir photo.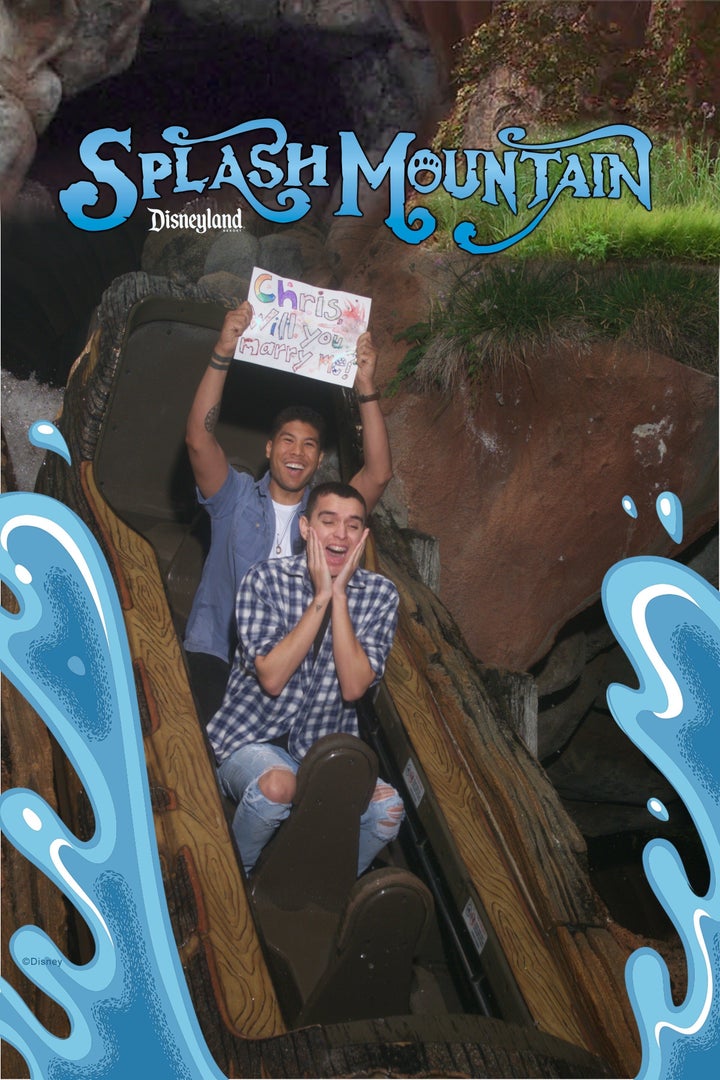 Williams told HuffPost that he "always knew" that he wanted to propose to Chris at Disneyland, as the California-based couple visit the Anaheim theme park at least once a month. He said he chose Splash Mountain specifically after seeing a viral photo of a 16-year-old Disneyland visitor, who came out as gay to her parents in a similar fashion.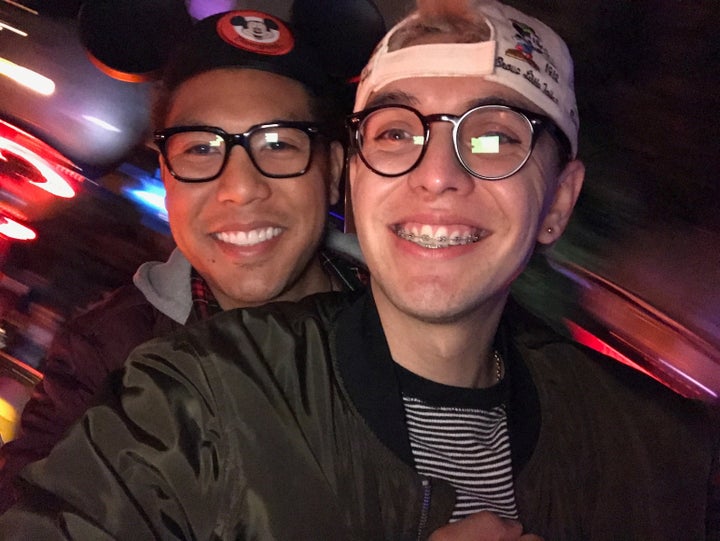 Despite Williams's best effort, there were a few unexpected twists and turns along the way, as one would expect of a thrill ride proposal. "I wanted to get to the park before it opened, but Chris and I overslept and ran into traffic on the way. I was very angsty and nervous the whole time leading to him seeing the photo," he explained. "I was worried my plan wouldn't work and the park would be too crowded to get our own log ― after all, it was a hot day."
Fortunately, a polite request to a Disney cast member ensured that Williams could pull off his plan without a hitch after all. "I was nervous the whole time on the ride, but just kept giving him hugs and kisses on the ride," he said. "I told my boyfriend that we should pretend to be shocked for the photo. When the ride was over we walked to see our photo and he said he immediately knew when he saw the sign in the photo what it was and he cried!"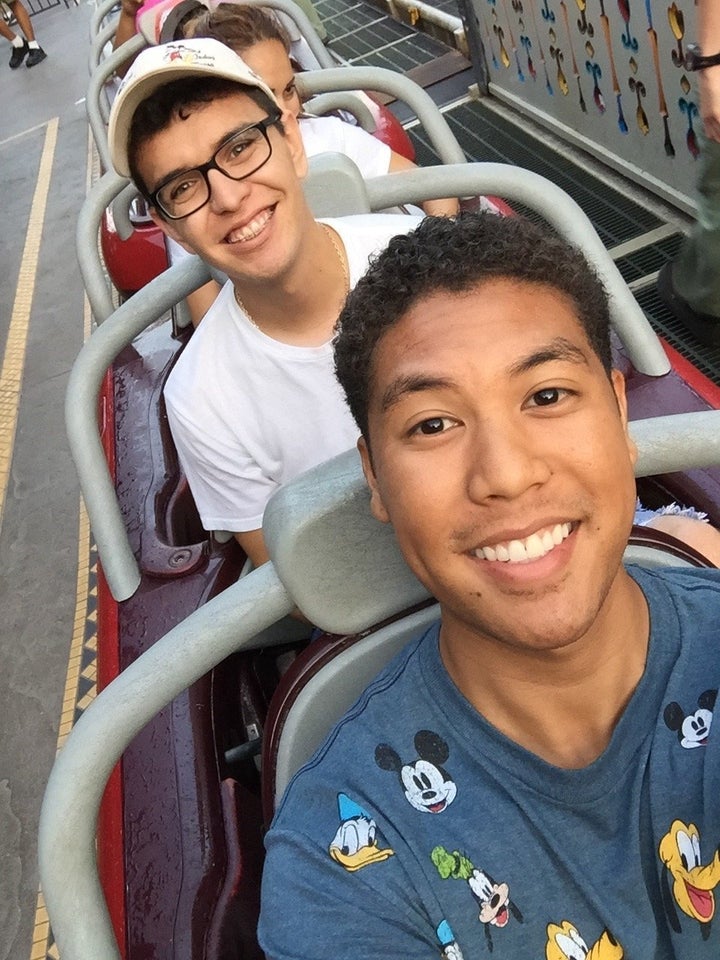 Williams uploaded the photo to Reddit Tuesday, where it had racked up over 1,200 comments as of Wednesday afternoon. "We are big Disney park fans, and now every time we go we'll be reminded of that one time I proposed and he said yes," he told HuffPost. "My fiancé means a lot to me and seeing the joy on his face when he saw the photo was priceless."
May you live happily ever after, gentlemen!