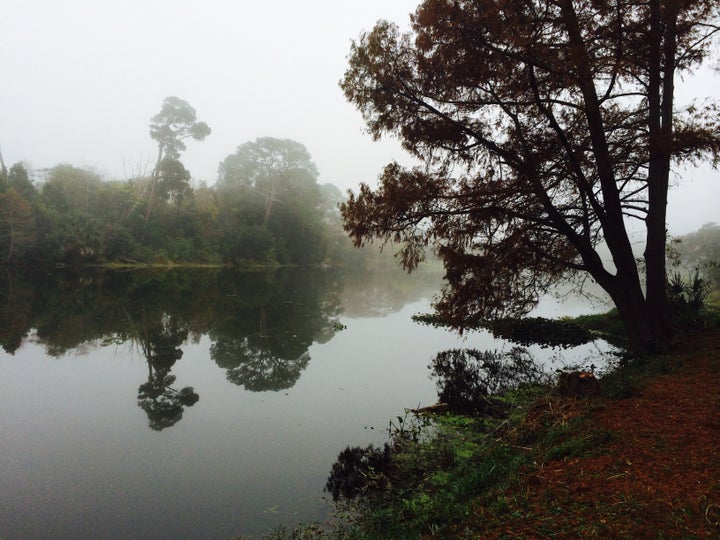 This was a breakout year for landscape architecture, as well as a period of great trial. The innovative melding of design and ecology at SCAPE earned firm founder Kate Orff a MacArthur Foundation "genius" grant, a first for a landscape architect. Landscape architecture designed to address resiliency and climate change was put to the test during a series of devastating hurricanes. There were also projects of great finesse, depth, and complexity, while others were characterized by a design homogenization or laxity resulting in what I'll call "splash pad urbanism." A more alarming trend, however, was (and is) the threat to open space. Fortunately, scholars and journalists spurred our curiosity and, in the process, helped us become informed and empowered. Here are some notable developments of this past year.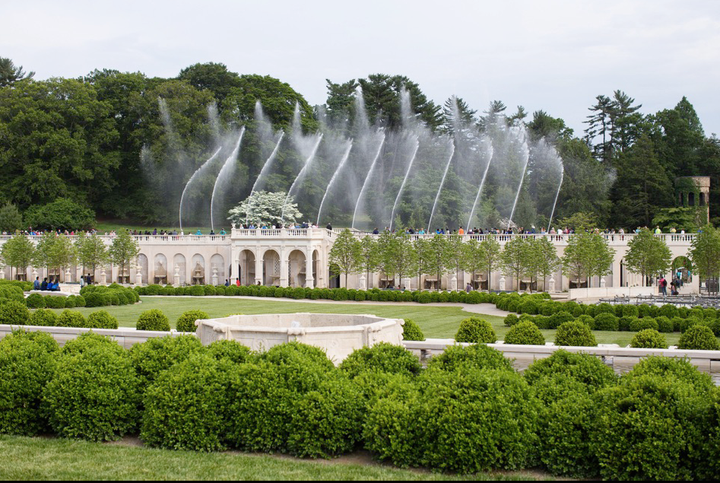 Two projects fall under the heading of "great excavations"—Longwood Gardens in Kennett Square, PA, and Centennial Park in Nashville. Following the completion of a 2011 masterplan for the 1,077-acre Longwood Gardens, West 8 Urban Design & Landscape Architecture, working with architects Beyer Blinder Belle and fountain experts Fluidity Design Consultants, began a rehabilitation of the five-acre Main Fountain Garden.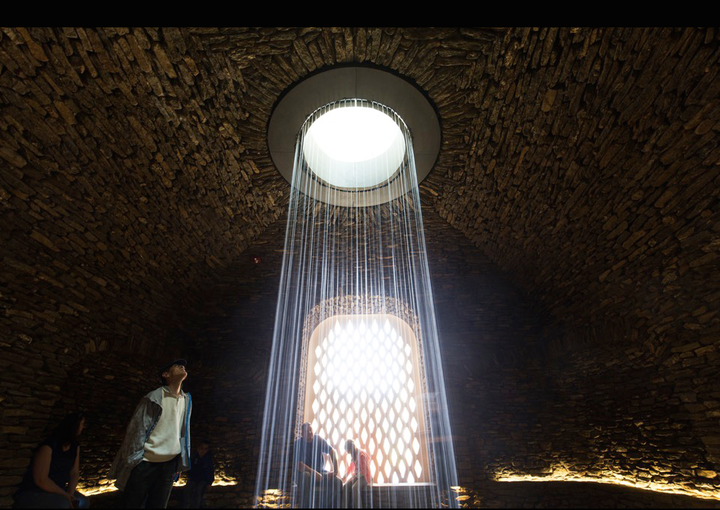 The fountain's infrastructure was "peeled back" to the foundation; all 4,000 limestone pieces were restored or replaced in-kind; as part of the excavation work for a new pump room, a Grotto was introduced that's entered from passageways on either side of the loggia and leads to a vaulted central hall with a new circular water-curtain wall and oculus that allows natural light to enter the space; pipes were completely replaced; and new precision jets that send water 175 feet into the air were installed.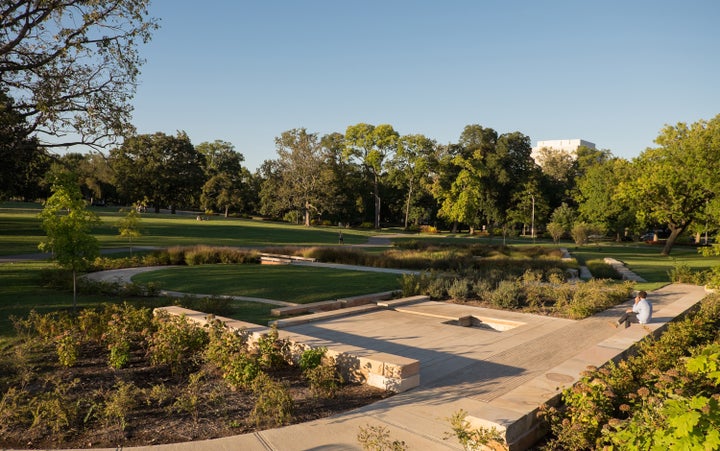 In Nashville, Nelson Byrd Woltz has been working on Centennial Park since 2013. The firm's systems-based approach involves an in-depth understanding of the park's physical, ecological, and cultural identity, a literal and figurative excavation that leverages the landscape's inherent natural and historical assets. Emblematic of this award-winning approach is the park's Cockrill Spring. Historically an important source of fresh water, the spring was capped for more than a century and has now been "daylit" as a symbolic and prominent feature in the park's pedestrian entrance.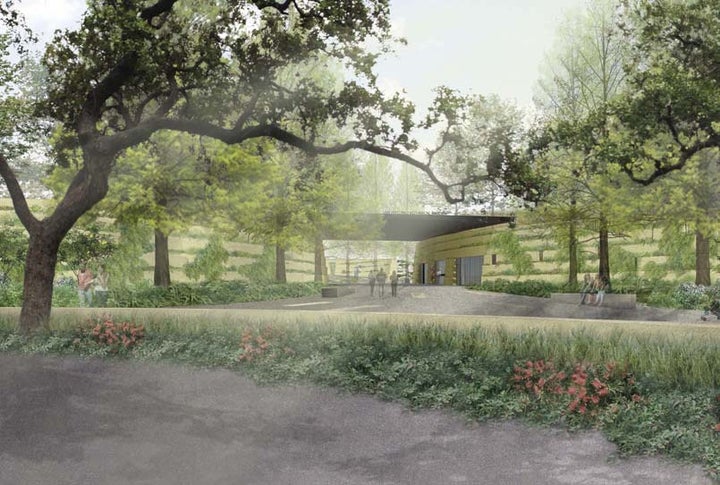 In October the San Antonio Botanical Garden unveiled an eight-acre addition. Ten Eyck Landscape Architects of Austin, working with Weddle Gilmore Black Rock Studio of Scottsdale, AZ, and Kopplow Construction of San Antonio, designed a project that embraces the site's history as a former quarry and waterworks. In addition, to conserve water, they installed drought-tolerant plants and captured air-conditioning condensate for use as a water supply.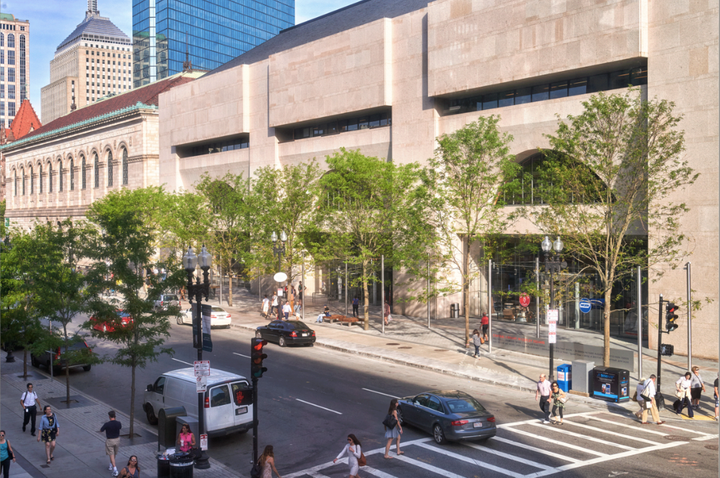 Meanwhile, in Boston Reed Hilderbrand received an award for their elegant and surgical redesign of the public areas adjacent to the 1972 Philip Johnson addition to the Boston Public Library, transforming a bunker-like environment into an inviting, visually animated space. In a stroke of genius, they turned the 2,000-pound stone tablets that blocked the first-floor windows into pavers, creating a more porous visual relationship between interior and exterior space. This was complemented by a richly articulated and pedestrian-friendly streetscape.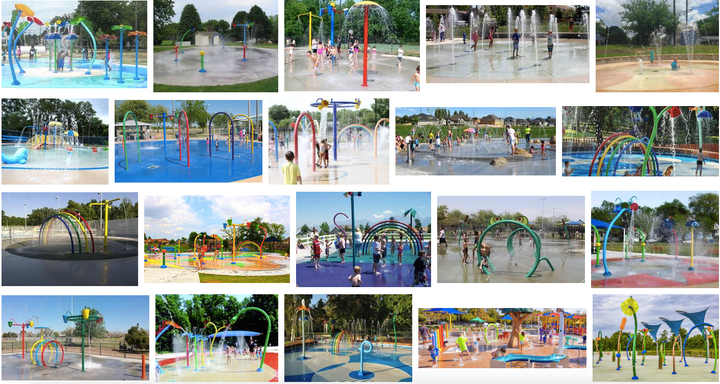 In contrast to those innovative, site-specific designs, there were signs that a creeping homogenization is taking hold. Exhibit A: the crowd-pleasing splash pads that have seemingly become the must-have, one-size-fits-all park amenity in many cities (a successor, of sorts, to the wooden parcourse exercise stations that were plopped down in hundreds of U.S. parks in the 1970s and 1980s). The increased reliance on them raises the question: are we becoming lazy?—or just willing to accept a little mediocrity in exchange for a planning board's easy approval (and public buy-in)? Either way, I'll bet that many of these aquatic romper rooms will soon cease to make a splash, and we'll begin to see them as something else entirely: generic monuments to the path of least resistance. Of course, not all splash pads are created equal, and, when intelligently sited and designed, as at Chicago's Navy Pier by James Corner Field Operations, they can succeed.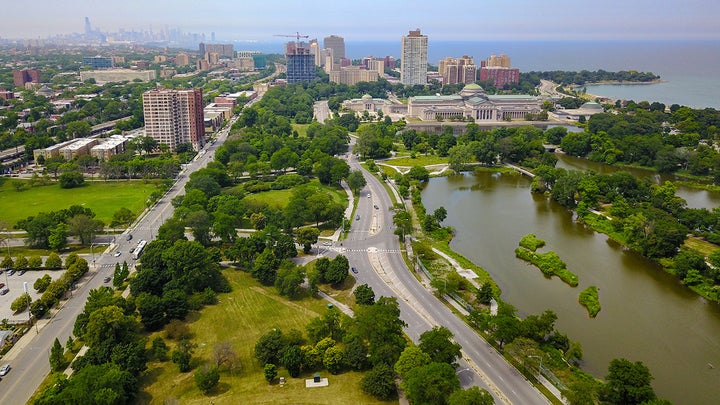 Speaking of Chicago, the city, in the post-Daley era, continues to make an extraordinary impact on landscape architecture, both good and bad. Along with Navy Pier, there's the Chicago Riverwalk, by Sasaki Associates with Ross Barney Architects, and other projects. But the city is also blowing it big-time in Jackson Park. Some 20+ acres of this Frederick Law Olmsted, Sr., and Calvert Vaux-designed park (with a subsequent Olmsted, Olmsted & Eliot overlay) have been confiscated for the Obama Presidential Center; the park's historic golf course could be consolidated with an adjacent golf course and privatized; historic park circulation routes could be closed and realigned; and up to five acres of the neighboring Midway Plaisance (also Olmsted & Vaux) could be used for the Center's parking. I agree with Chicago's Friends of the Parks that the Center should go on the "11 acres of vacant land—owned by the University of Chicago, the City, and the Chicago Transit Authority—across from Washington Park, rather than parkland itself."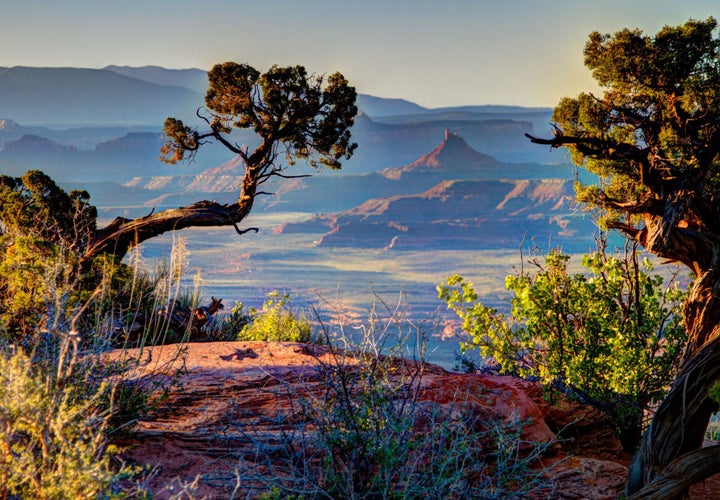 Making good decisions about design and stewardship requires knowledge, and this year saw a bumper crop of books and monographs—essential documentation given the innate ephemerality of works of landscape architecture. Cities and urban planning were examined by a provocative array of authors and editors: Nature and Cities: The Ecological Imperative in Urban Design and Planning, edited by Frederick R. Steiner, George F. Thompson, and Armando Carbonell; Retooling Metropolis: Working Landscapes, Emergent Urbanism, a report from the Fall 2016 studio led by Chris Reed at the Harvard University Graduate School of Design; The New Landscape Declaration, a collection of writings about the role of landscape architecture, based on a 2016 Landscape Architecture Foundation conference; An Enduring Wilderness: Toronto's Natural Parklands, by Robert Burley; and Landscapes of Modern Architecture: Wright, Mies, Neutra, Aalto, Barragán by Marc Treib. Other books were welcome investigations into landscape typologies, including Grave Landscapes: The Nineteenth-Century Rural Cemetery Movement, by James R. Cothran and Erica Danylchak, and Spaces in Translation Japanese: Gardens and the West, by Christian Tagsold.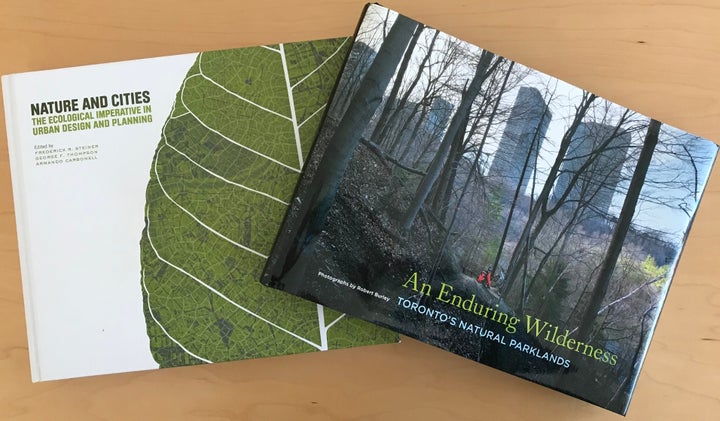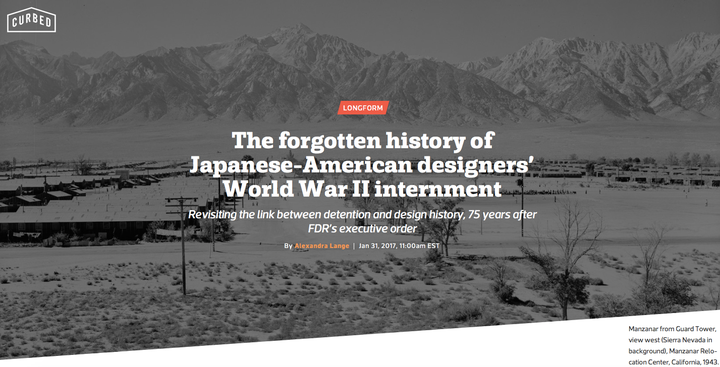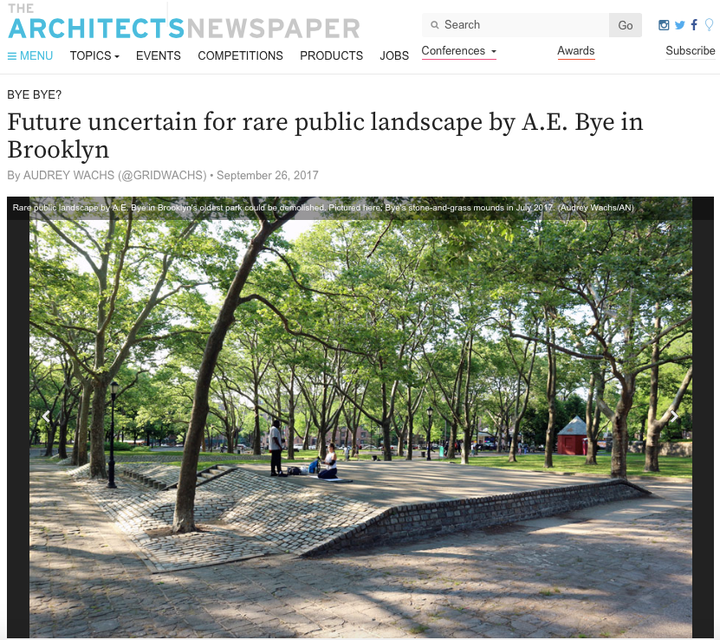 Audrey Wachs, associate editor at The Architect's Newspaper, did justice to otherwise overlooked Modernist works condemned to the wrecking ball, A.E. Bye's contribution to Fort Greene Park in Brooklyn, N.Y., and the Sasaki-designed sunken plaza at Citicorp Center in midtown Manhattan.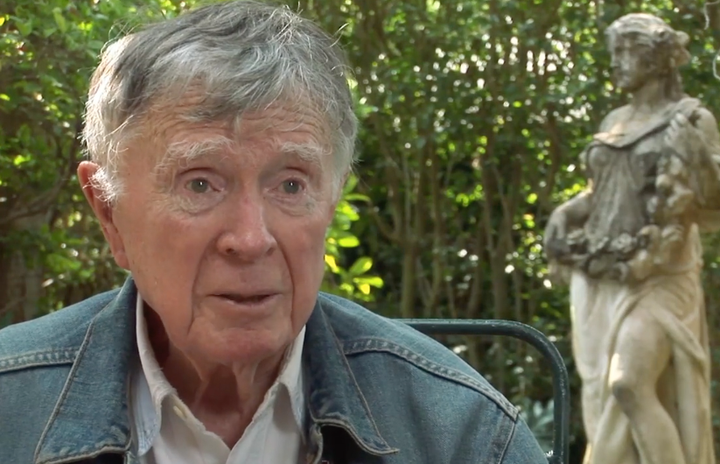 Let me close by recognizing the widely influential architectural historian Vincent Scully, who passed away on November 30. Keith Eggener, a University of Oregon historian of architecture, wrote in the journal Places in 2015: "Scully was as much critic and activist as historian, a public intellectual interested in the present as much as the past." Scully's legacy is not only his writing but also multiple generations of practitioners, advocates, and critics who affect our lives every day. As Paul Goldberger recently noted in Architectural Record, "he didn't teach students in the Yale School of Architecture how to design buildings. He spent his career in Yale's art history department, where he taught students how to appreciate them. That was the key to his vast sphere of influence: he didn't speak only to architects, but to everyone."
Note: Douglas Reed and Thomas Woltz are Board Members of The Cultural Landscape Foundation.
Related
Popular in the Community