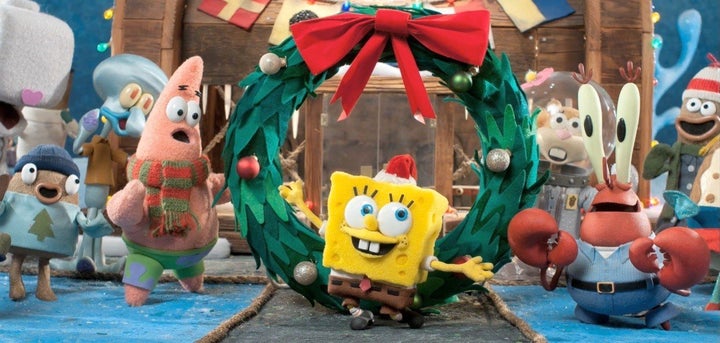 SpongeBob Squarepants is already getting into the holiday spirit.
The Nickelodeon cartoon will get its first full-length stop-motion Christmas special, which will air later this year, and HuffPost TV has the exclusive first look at the trailer.
"It's A SpongeBob Christmas!" will also have legendary TV star John Goodman in the guest starring role of Santa Claus. The special was inspired by the classic Rankin/Bass specials, "Rudolph the Red-Nosed Reindeer" and "Santa Claus is Comin' to Town," as well as the popular 2009 "SpongeBob" song, "Don't Be a Jerk, It's Christmas."
In the 30-minute episode, it's Christmas Eve "when all of Bikini Bottom is full of good will." But Plankton, in a very Grinch-like fashion, vows to get the Krabby Patty formula by turning everyone bad by feeding them his special jerktonium-laced fruitcake. Of course, only SpongeBob can save Christmas.
A premiere date has yet to be set for "It's A SpongeBob Christmas!" Take an exclusive look at the trailer below!
Popular in the Community