The creator of the bubbly Nickelodeon series "SpongeBob SquarePants," Stephen Hillenburg, died at the age of 57 on Monday after a battle with ALS.
Hillenburg revealed he'd been diagnosed with the disease in March 2017, but he had hoped to continue working on his show for as long as he could.
"Anyone who knows me knows that I will continue to work on 'SpongeBob SquarePants' and my other passions for as long as I am able. My family and I are grateful for the outpouring of love and support. We ask that our sincere request for privacy be honored during this time," Hillenburg had said at the time.
The cartoonist, animator and former marine-biology teacher is survived by his wife of 20 years Karen Hillenburg, son Clay, mother Nancy Hillenburg (nee Dufour) and brother Brian Kelly Hillenburg, his wife Isabel, and nieces Emma and Hazel, according to Variety.
In a statement by Nickelodeon, Hillenburg's achievements on the channel were celebrated: "We are incredibly saddened by the news that Steve Hillenburg has passed away following a battle with ALS. He was a beloved friend and long-time creative partner to everyone at Nickelodeon, and our hearts go out to his entire family. Steve imbued 'SpongeBob SquarePants' with a unique sense of humor and innocence that has brought joy to generations of kids and families everywhere. His utterly original characters and the world of Bikini Bottom will long stand as a reminder of the value of optimism, friendship and the limitless power of imagination."
ALS is the acronym for amyotrophic lateral sclerosis and known also by Lou Gehrig's disease. It's a progressive neurodegenerative disease that impacts nerve cells in the brain and the spinal cord. The disease causes the death of neurons controlling voluntary muscles, causing many of those affected to lose the ability to speak, eat, move and breathe.
Many fans have been responding to the news with sorrow:
"SpongeBob" has been on air for 12 seasons and was Nickelodeon's first original Saturday-morning cartoon. The popular series has won many awards, including six Annie Awards, eight Golden Reel Awards, four Emmy Awards, 15 Kids' Choice Awards, and two BAFTA Children's Awards. It's also spawned several movies, a multitude of merchandise and a musical.
In addition to being the writer, producer and director of "SpongeBob" since 1999, Hillenburg was also a director, producer, executive story editor and writer on some episodes of "Rocko's Modern Life," which aired from 1993 to 1996 and was Nickelodeon's first in-house cartoon production.
Before You Go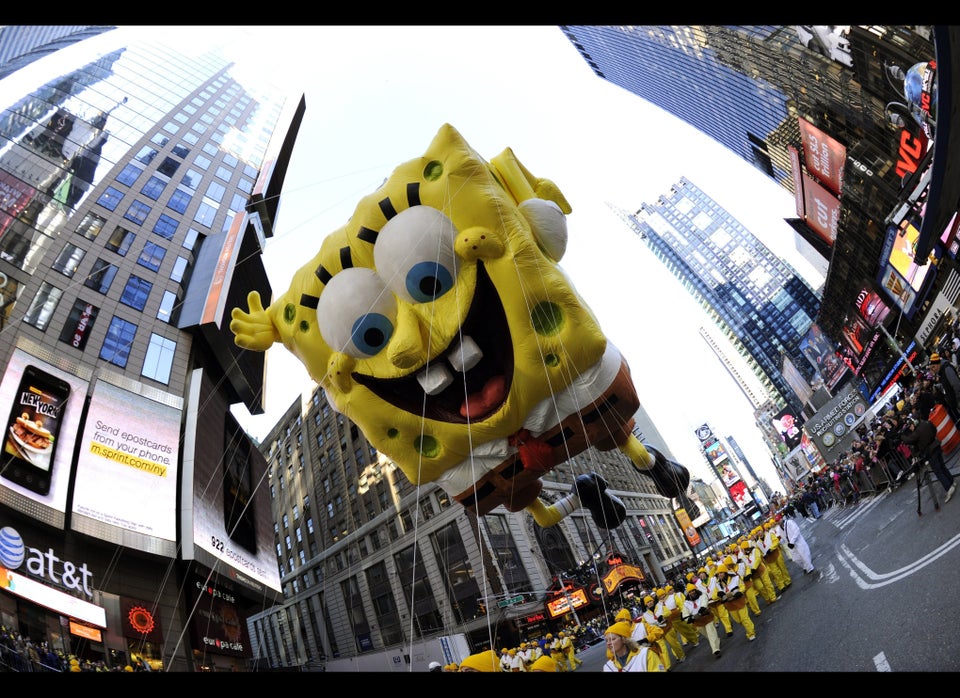 SpongeBob SquarePants Balloon
Popular in the Community