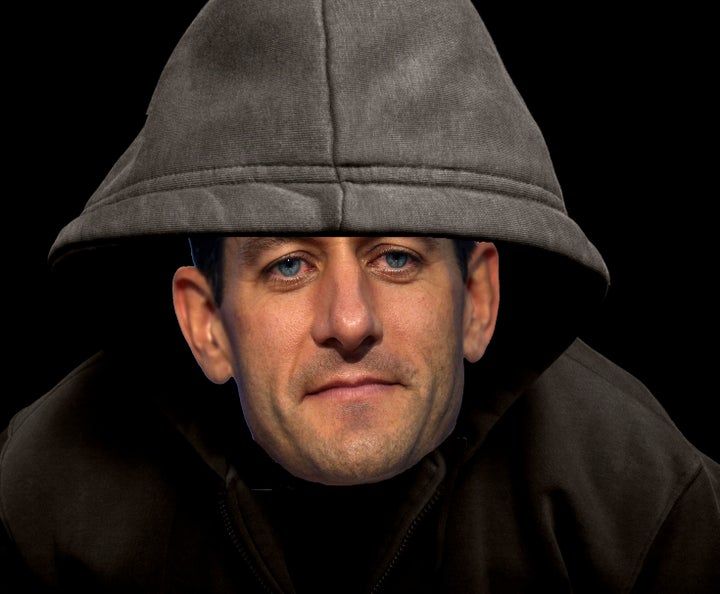 Hi, we're the House Freedom Caucus. You may know us as the conservative faction of House Republicans recently in the news for singlehandedly making victims of Speaker John Boehner and House Majority Whip Kevin McCarthy. We're on a Michael Myers-like rampage, but without the hockey mask! (@LOL hashtag seasonal holiday jokes.)
When John Boehner announced he would resign from his Speaker of the House duties as of Oct. 30, 2015, we said, "No way! The next Speaker is going to start on Halloween?" (@LOL hashtag trick or treat, am I right?)
We knew we had to add some Halloween flavor to our October search for a new Speaker. Consequently, we drafted this blood-curdling job description that itemizes the desired characteristics we seek in the next Speaker of the House. As ghosts like to say, "Boo!" (We also yelled "Boo!" quite incessantly following the Iran Nuclear Deal @LOL hashtag SCARY.)
Speaker of the Haunted House
Prevent passage of legislation that provides paid maternity leave to new mummies.

Deny that REDRUM rates could be lowered by placing restrictions on SNUG.

Defund Planned Paranormal Activity, despite the fact that such measures would inevitably lead to significantly more exorcisms.

Drive a stake into the heart of every vampire and climate change scientist.

Be a creepy, slimy creature. Remember, this job was once done by a Newt.
Must not have a fear of clowns. There is a small possibility you'll be working with Donald Trump.

Like the demonic entity from "

The Exorcist

," outstanding candidates should take pleasure in telling young women what to do with their bodies.

Possess experience in dealing with pale, translucent figures. What we're trying to say is no one in the House Freedom Caucus is black.

The ideal candidate's nightmares are haunted less by Freddy Krueger, and more so by Freddie Mercury. He was gay! Ahh! Gay zombie!

An eagerness to repeal The Affordable Care Act so that Dr. Frankenstein is no longer forced to operate on hideous monsters aka poor people.
If there's something strange in your neighborhood, who ya gonna call?
(Hint: Always report suspected illegal immigrants to the Department of Homeland Security.)
Non-Discrimination Statement and Policy
Just kidding! We discriminate against just about everyone.
PHOTO GALLERY
Halloween Dogs