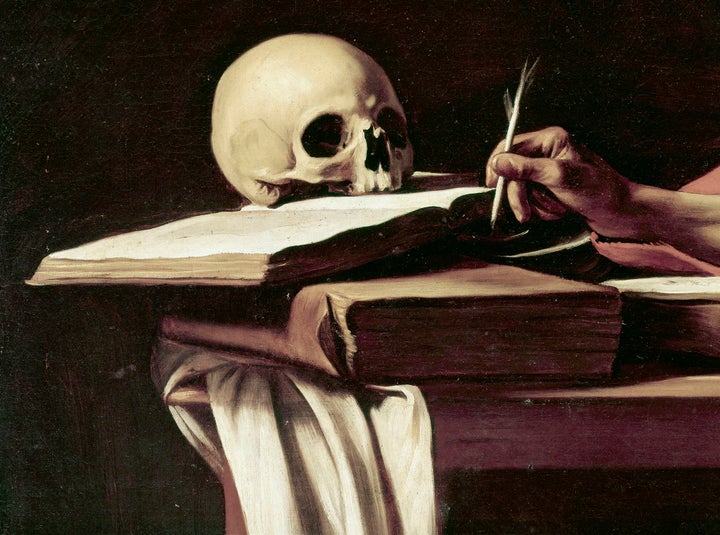 'Tis the season for re-re-watching "Stranger Things" and contemplating the punniest possible couple's costume, plug and socket notwithstanding. 'Tis also the season for picking up scary books ― books that disturb, books that alarm, books that go bump in the night.
We've selected a few of our favorite seasonally appropriate new books, including a years-long study of witchcraft in America, and a surreal short story collection that's more psychologically unsettling than overtly stomach-turning. We've done our best to run the gamut: noir, true crime, surrealism, and straight-up, old-fashioned ghost stories.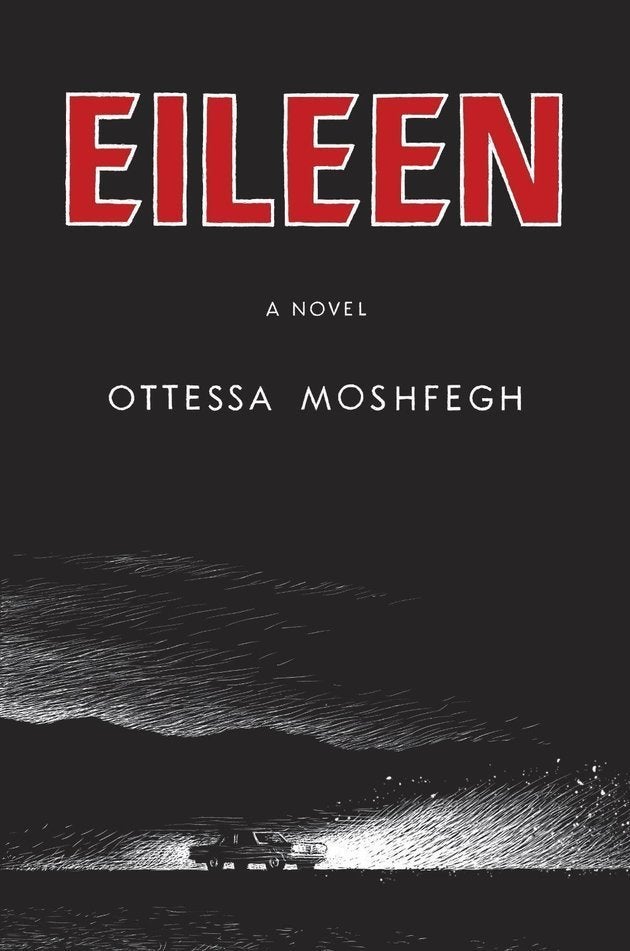 Eileen by Ottessa Moshfegh
Moshfegh was recently shortlisted for the Man Booker Prize for Eileen, shortly after which she told The Guardian the book had been written "as a fuck-you joke, also I'm broke, also I want to be famous." A noirish psychological thriller, the novel arose from Moshfegh's plan to write a more conventionally attention-getting book than her previous, niche literary fiction. In a way, she succeeded ― Eileen received plenty of review coverage and award notice ― but not entirely, because it's far from conventional. It follows an isolated, miserable young woman who lives with her alcoholic father and works at a correctional institute for delinquents. She is obsessed with her bodily functions, the loathsomeness she sees in the mirror. When she meets a beautiful, clever teacher, Rebecca, who's started a position at the institute, she becomes captivated by the possibility of a salvific friendship. Instead, things take a darker turn. Moshfegh is a master of the creeping, miasmic atmosphere, which pervades the novel to its unsettling end. -Claire Fallon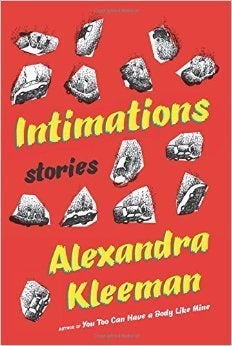 Intimations by Alexandra Kleeman
Several of the stories in Kleeman's first short story collection aren't spooky, per se – they're works of realism centered on a protagonist named Karen who finds herself in unsettling situations. A paradise vacation is ruined by a jellyfish infestation; an infant is left in the care of an elderly stranger. But those are the conventional stories. The less conventional — the surreal — are all reminiscent of a fun house, with their heroines getting lost in maze-like scenarios. A woman shows up to a party wearing a bloody nurse's costume, and when real murders ensue, she finds herself incriminated. Another woman finds herself stuck in a house with doors that only open in one direction, so she reluctantly takes on domestic responsibilities. Which might be the very definition of eerie. -Maddie Crum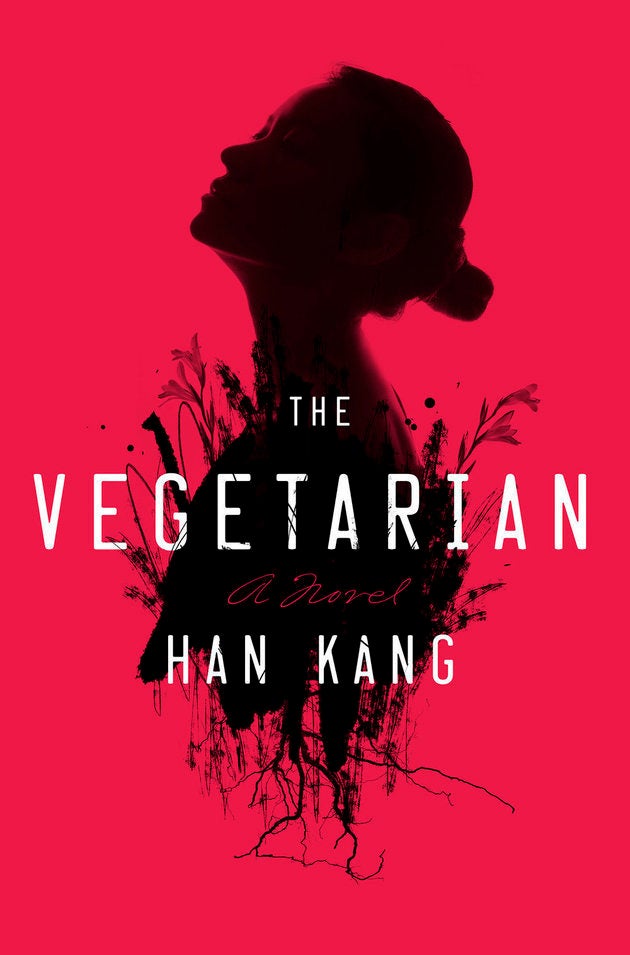 The Vegetarian by Han Kang
A horror novel about a determined vegetarian sounds like a terrible Fox News joke, but Han Kang's spare, haunting book is exactly that. Published in South Korea in 2007, then translated into English and published in the U.S. earlier this year, The Vegetarian depicts a young South Korean woman, Yeong-hye, who abruptly begins to refuse to eat meat, fish or animal products. She vaguely cites "a dream," horrifying visions of blood-drenched abbatoirs that come to her in her sleep. Her ambitious husband worries about appearances; her family wants to force her to eat normally again to fix her marriage, which is soon crumbling. Her shrinking body becomes the focus of her brother-in-law's sexual obsession. Surrounded by aggression, Yeong-hye is almost dangerously passive, a perilous concoction that sets readers' teeth on edge as the family spins closer and closer to total disaster. Eerie, tragic, and at times viscerally brutal, The Vegetarian is guaranteed to leave you feeling vaguely creeped out during mealtimes for days after reading. -CF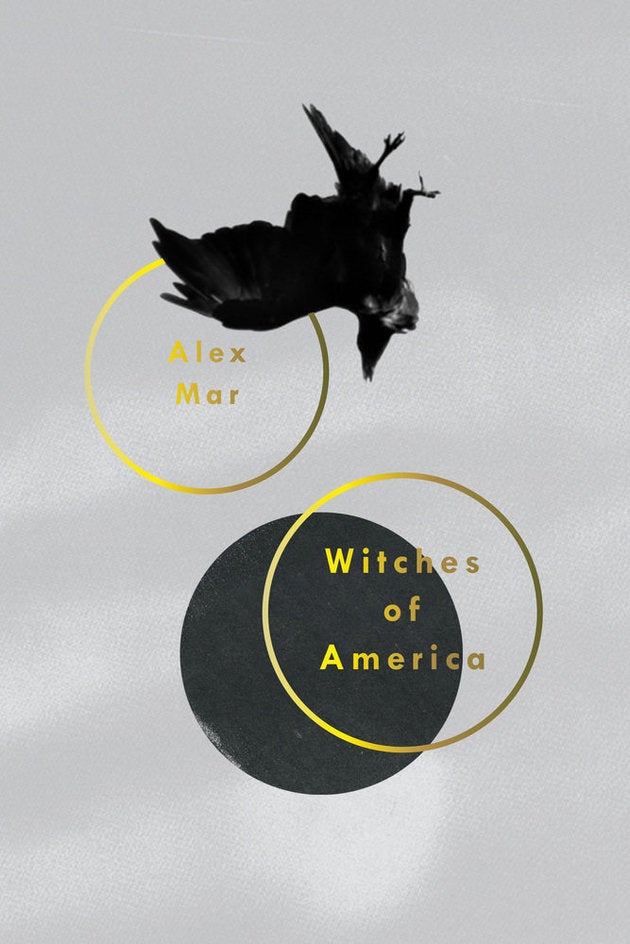 Witches of America by Alex Mar
There isn't a whole lot of toil and trouble going on in Mar's ethnographic study of Paganism, a religion that's more widespread in America today than you'd think. Mar immerses herself so completely in a handful of sects of modern-day Paganism — namely, the Faerie Wicca tradition — that she questions whether she wants to pursue initiation into the practice herself. What emerges from this is a story that's both personal and impressively observant; one that helps the reader understand the appeal of witchcraft, which, for those who practice it, can be empowering, community building, and even an act of feminism. -MC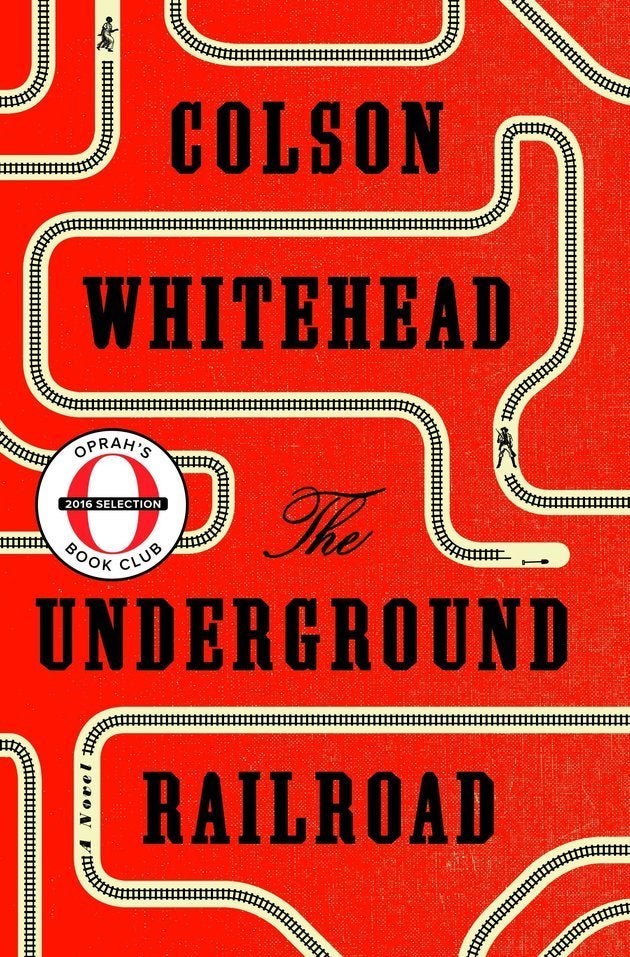 The Underground Railroad by Colson Whitehead
Needless to say, the institution of slavery encompassed many of the greatest horrors of American history. Those were real, unconscionable crimes, not ghost stories. But Whitehead's steampunk sci-fi reimagining of the Underground Railroad casts his whole tale into an uncanny new light ― and the Gothic torments inflicted by his slave-owners and the slave-supporting government come through as both true glimpses of history and nightmarish scenes from a horror story. It's a bone-chilling, spine-tingling book to read on a dark night, but not in a titillating, comforting way. Readers will be confronting historical atrocities that still have profound consequences for our country. But if the frightening frisson doesn't resolve into pleasurable thrills, it does transform into something even better: appreciation for Whitehead's knife-sharp prose and searing message. -CF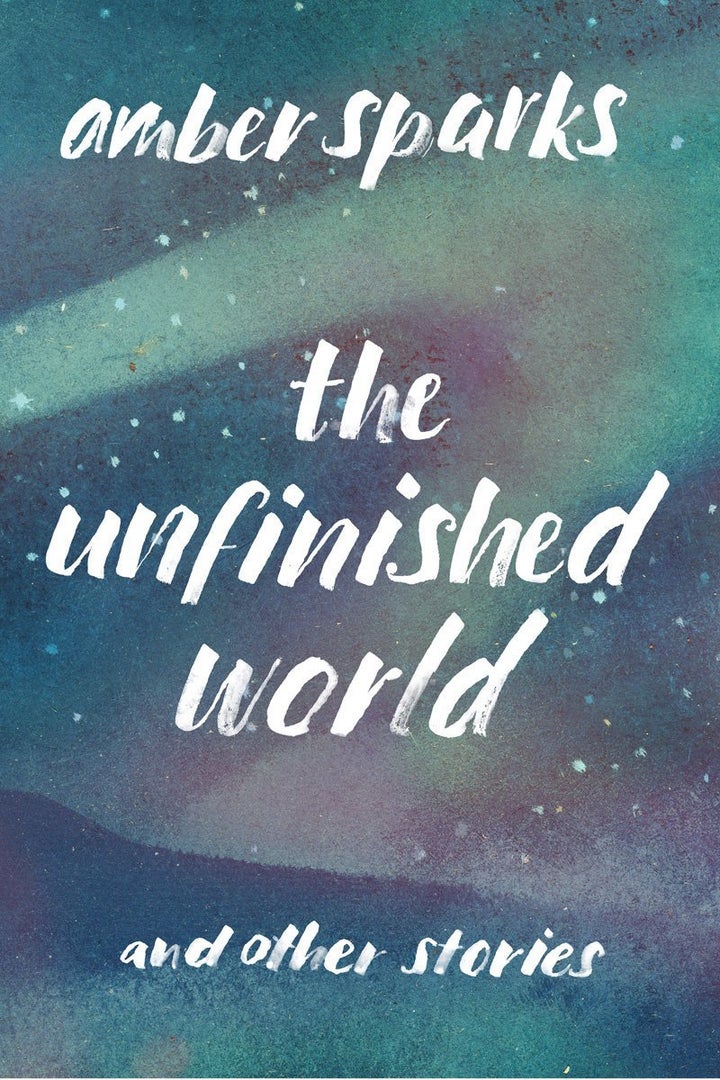 The Unfinished World: And Other Stories by Amber Sparks
A janitor finally discovers a place where her loneliness can feel sublime: working in the sanitation department on a spaceship. Jazz-loving twins grow violently apart after puberty molds their bodies into differing shapes. Amber Sparks works within worlds that are either surreal, or stranger than fiction. Often, her stories are rooted in some bizarre, true tidbit from our own world, but she colors in these distant stories with humanizing details. There are sculptors and taxidermists, quiet curiosities and shocking plot twists. Sparks' stories have a fairy tale–like quality, if fairy tales were imbued with the blackest kind of humor. -MC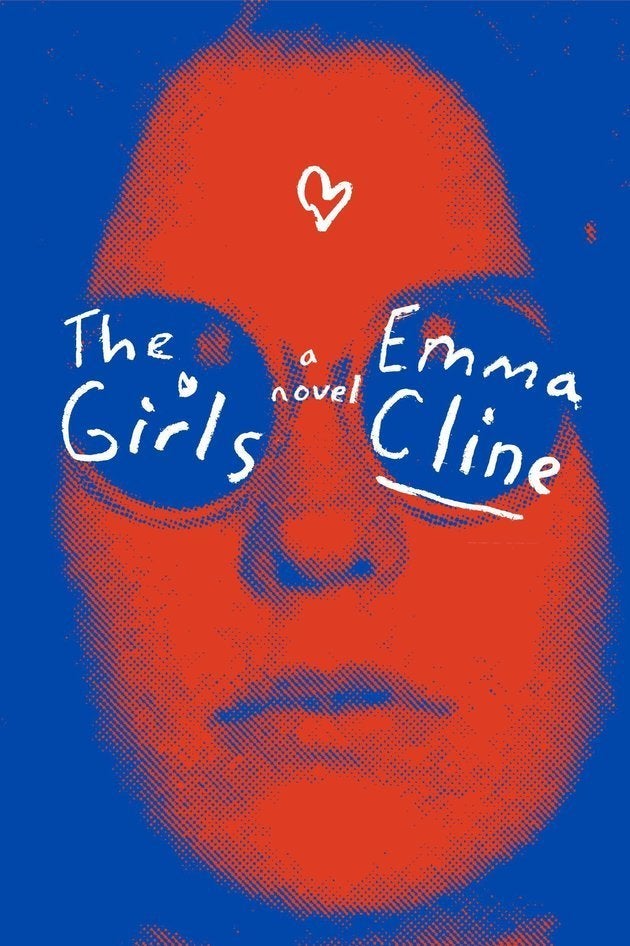 Unless you're already aboard the true crime boat, The Girls might feel a little too real to be categorized as merely "haunting." Based on the women who joined Charles Manson's cult, getting swept up in his charm, Cline's book is eerie, to be sure. But it's also a psychological examination of what can lead to that kind of groupthink. Protagonist Evie Boyd is only a preteen when she witnesses a group of carefree girls flashing their breasts, sharing cigarettes, shoplifting. She aches to be one of them, and soon enough, she is, but that sense of belonging doesn't come free. Many of the book's scenes are set in a drug-fueled haze, one that coddles its heroine but makes the reader feel constantly unsettled. -MC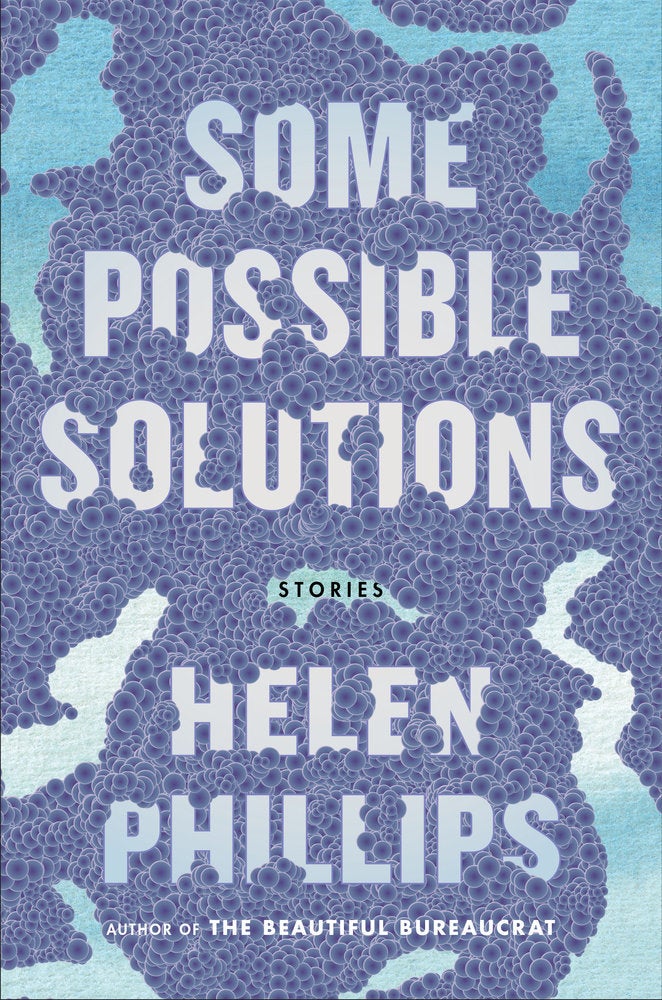 Some Possible Solutions by Helen Phillips
In her debut novel, The Beautiful Bureaucrat, and then this year's short story collection, Phillips shows a gift for the eerie and existentially terrifying that lingers in the air long after you've closed the book. Not all of the stories in Some Possible Solutions are overtly spooky, but plenty of them will send chills up your spine ― in one, a young mother realizes every woman in town is a doppelganger of her; in another, a woman opts to find out the date of her death, against her husband's wishes, and it hangs ominously over her entire life; in still another, a woman suddenly begins to see through people's skin to their organs and skeletons, making her everyday world a horror. Phillips always leaves her off-kilter stories aloft, deftly, at the most gut-clenching point in the narrative, leaving readers with a spooked feeling that's hard to shake off. -CF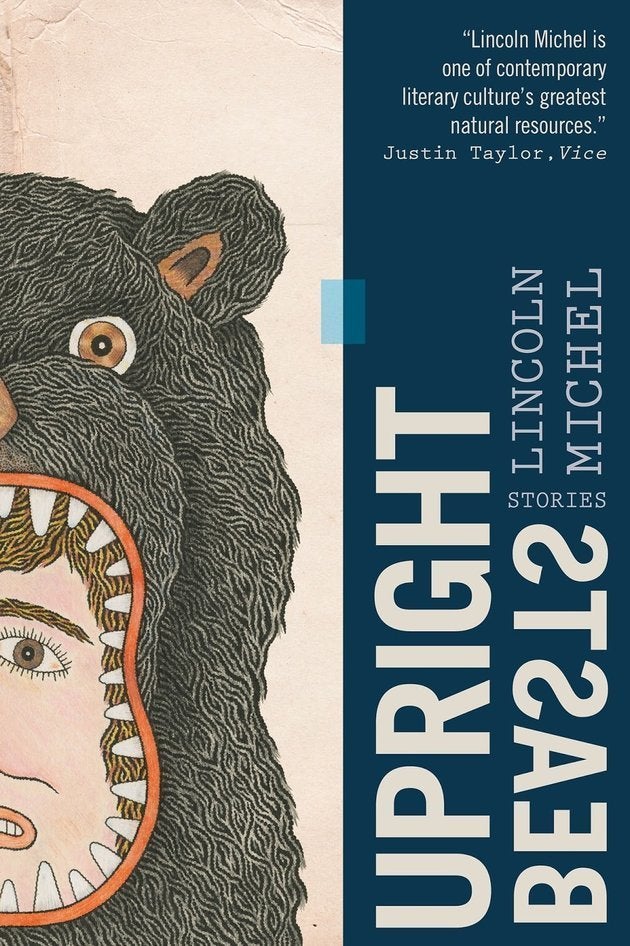 Upright Beasts by Lincoln Michel
Many of Michel's short stories are set in quaint spots ― a school cafeteria, a quiet suburb, a Colorado mining town. The sorts of places that are so ordinary, something strange is bound to materialize, if not just to remind us of the unavoidable force of chaos. The students will revolt; the neighbors will crack under the pressure of constant politeness. Michel's not the first to apply the surreal to the monotony of the suburbs ― if you're a fan of David Lynch, you'll probably like his stories, too ― but his ability to write a range of tones, from stark and allegorical to tender and humanizing, makes the book a standout. -MC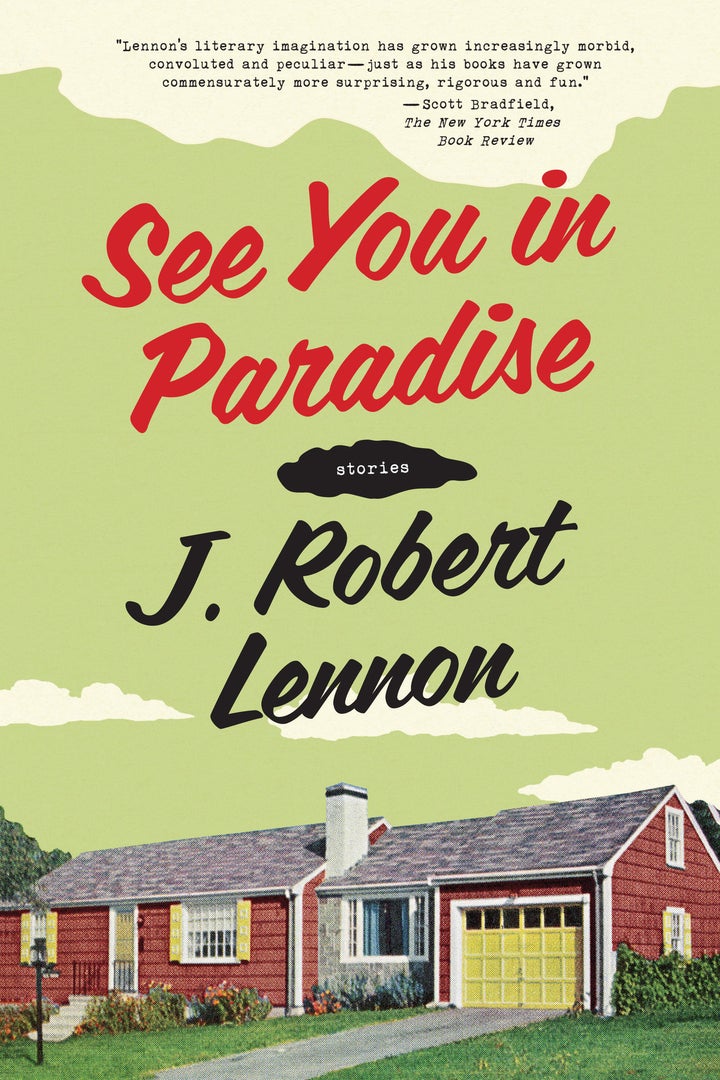 See You in Paradise by J. Robert Lennon
If you're already into either sci-fi or horror, you might've already identified ― or even wearied ― the tropes of the genres. The pretty girl gets ax murdered; the daring nerd fends off the zombies while breathlessly dreaming up a plan behind a door throbbing with attempted entries. J. Robert Lennon recognizes these stereotypes, too, and he works them into his stories in a way that's funny without being too cynical. It's a sort of "Shawn of the Dead" take on the uncanny; you laugh along with the characters, but you grow to like them, too. In the especially hilarious first story, a father finds a portal in the backyard of his new home, and wonders why the feature wasn't mentioned in the real estate listing ― it would've upped the value of the house by a few thousand, for sure. -MC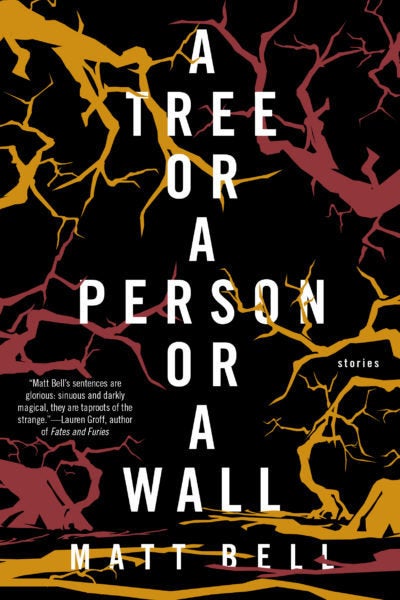 A Tree or a Person or a Wall by Matt Bell
Get ready for some gore: Bell's short stories (some new, some previously published) are just as gruesome as they are psychologically unsettling. In one, a man is haunted by his childhood discovery of his own murdered mother in the basement refrigerator; in another, a boy is imprisoned in a room with an albino ape by a man who just wants to watch them, for his own perverse reasons. One story, formatted alphabetically as an actual index, is titled "Index of How Our Family Was Killed," and despite the restrictive template the pacing is inexorably horrifying. Written in forceful, visceral prose, Bell's frightening collection should only be read alone on a dark night if you're prepared to jump at every unexpected noise for the rest of the evening. -CF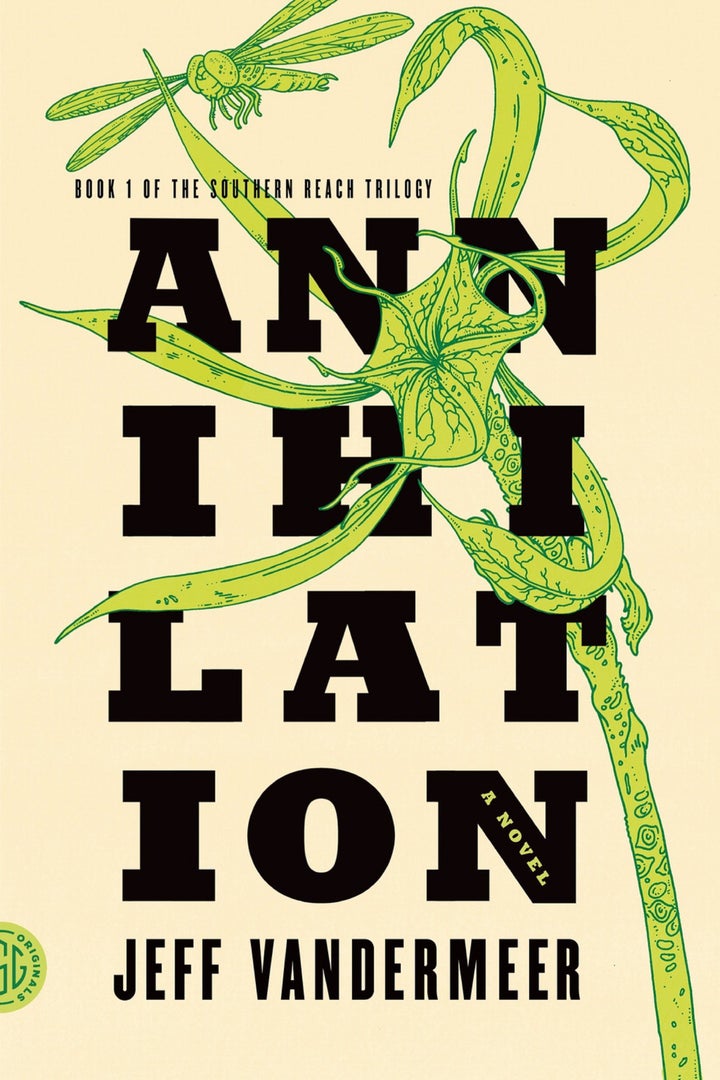 Annihilation by Jeff VanderMeer
ICYMI: VanderMeer's badass trilogy, rolled out in 2014, will soon be a movie starring Natalie Portman and Gina Rodriguez. With its cast and its enchanting source material, the film is pretty much primed to rule, but we still suggest reading the books first. It's true that action-fueled stories are often a better fit for the screen, but VanderMeer's books are more than page-turners; they're worth savoring, each for different reasons. The first installment of the series, Annihilation, is more thought experiment than saga ― a crew of highly skilled risk-takers, including a biologist and a psychologist, make their way into an unknown force of nature, dubbed Area X by the government. The area is growing at a clip, and the crew is tasked with finding out why, and how they can stop it. -MC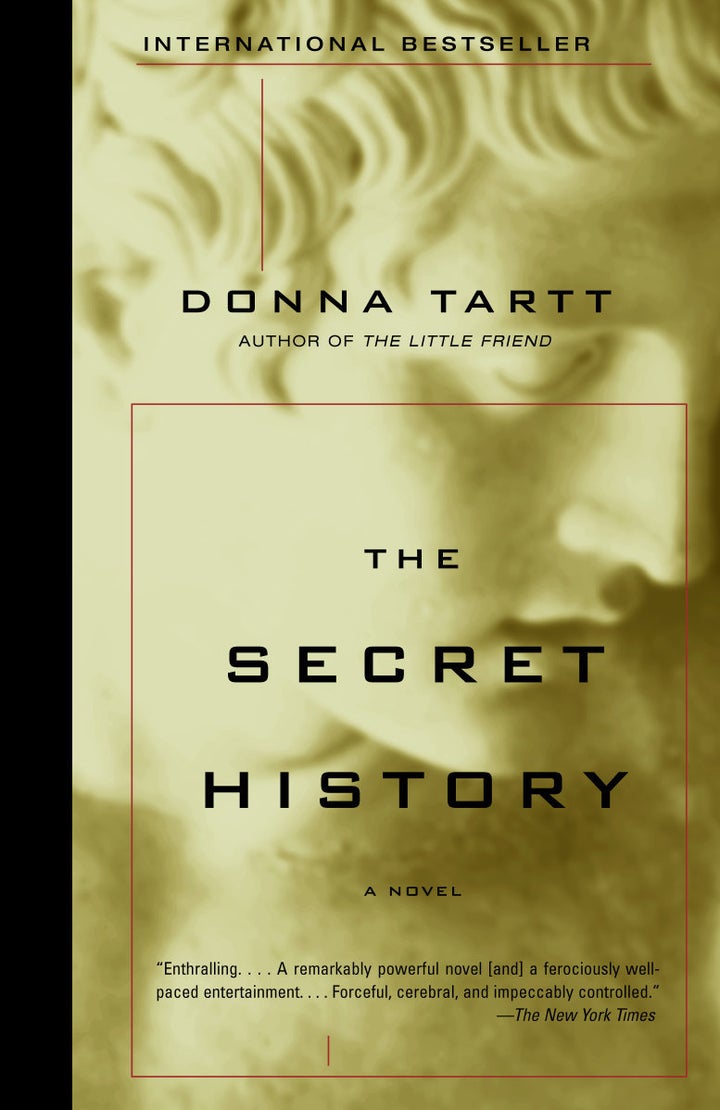 The Secret History by Donna Tartt
Throwback special! Published in 1992, Tartt's debut novel introduced her trademarks, including a hefty page count, a dark mystery at the center of the plot, and characters who seem just a bit unlike anyone you know. The Secret History is set in a New England liberal arts college, amongst a small, exclusive clique of friends who are favored by their eccentric classics teacher. When a midnight Dionysian ritual goes catastrophically awry, the teenagers find themselves pulled to darker lengths to keep their secrets. Tartt juxtaposes an old-fashioned, romantic style and setting ― a British-style college populated with wealthy students playing at erudite sophistication ― with a brutal, grisly undercurrent that seeps to the surface as the novel winds on. For any fans of The Goldfinch who haven't yet checked out Tartt's back catalog, or any readers looking for a creepy murder mystery with a twist, The Secret History is a must-read. -CF
CORRECTION: An earlier version of this article stated that the setting of The Secret History was a boarding school, rather than a liberal arts college.
Related
Before You Go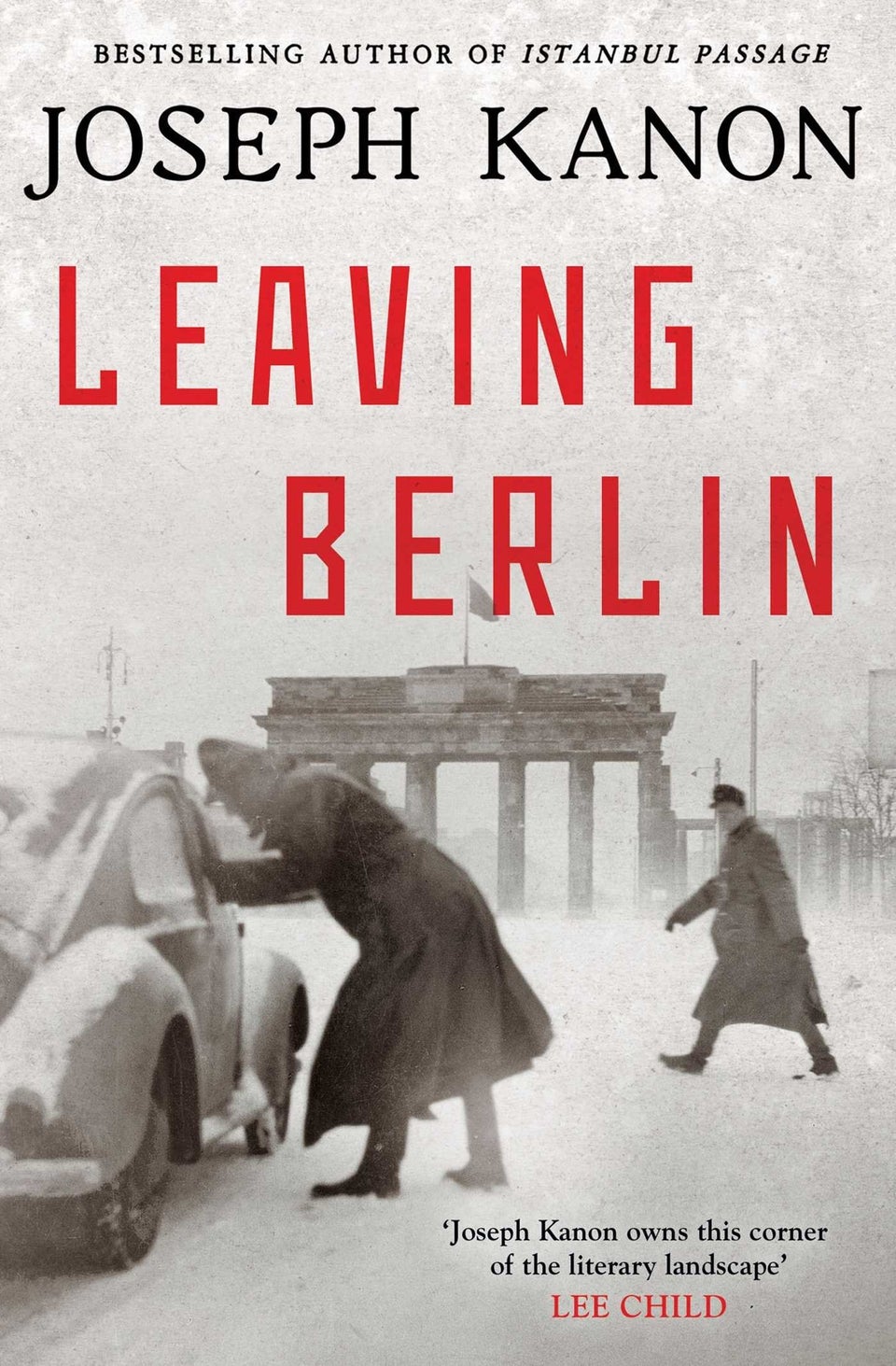 9 Novels That Will Keep You In Suspense
Popular in the Community