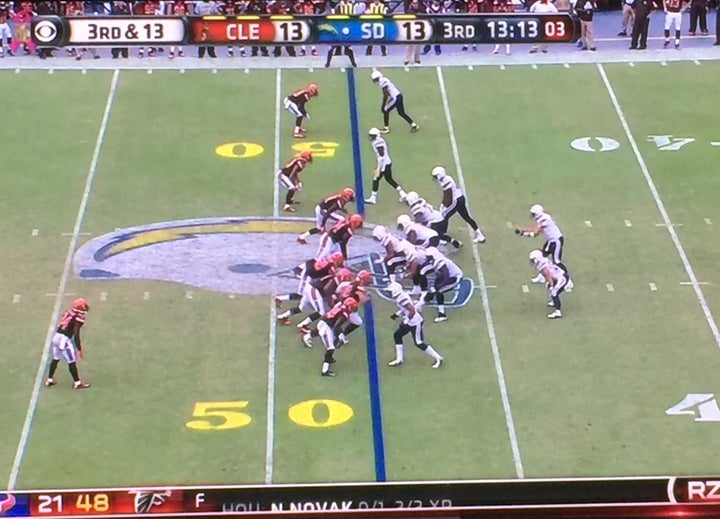 Now presenting, the creepiest NFL moment of the year.
During Sunday's Cleveland Browns-San Diego Chargers game, the scoreboard graphic at one point had these eight types of numbers perfectly aligned: On 3rd and 13 during a 13-13 game, in the 3rd quarter, there was 13:13 left to go and 3 seconds left on the play clock, as a Reddit user named goregyle noticed.
But the CBS graphic guys must've been practicing a bit of witchcraft here, right? Or maybe something else is going on -- check out Browns quarterback Josh McCown and his No. 13 jersey at the very top right corner of the screenshot.
Yup, this is definitely some NFL black magic. Harness it as needed.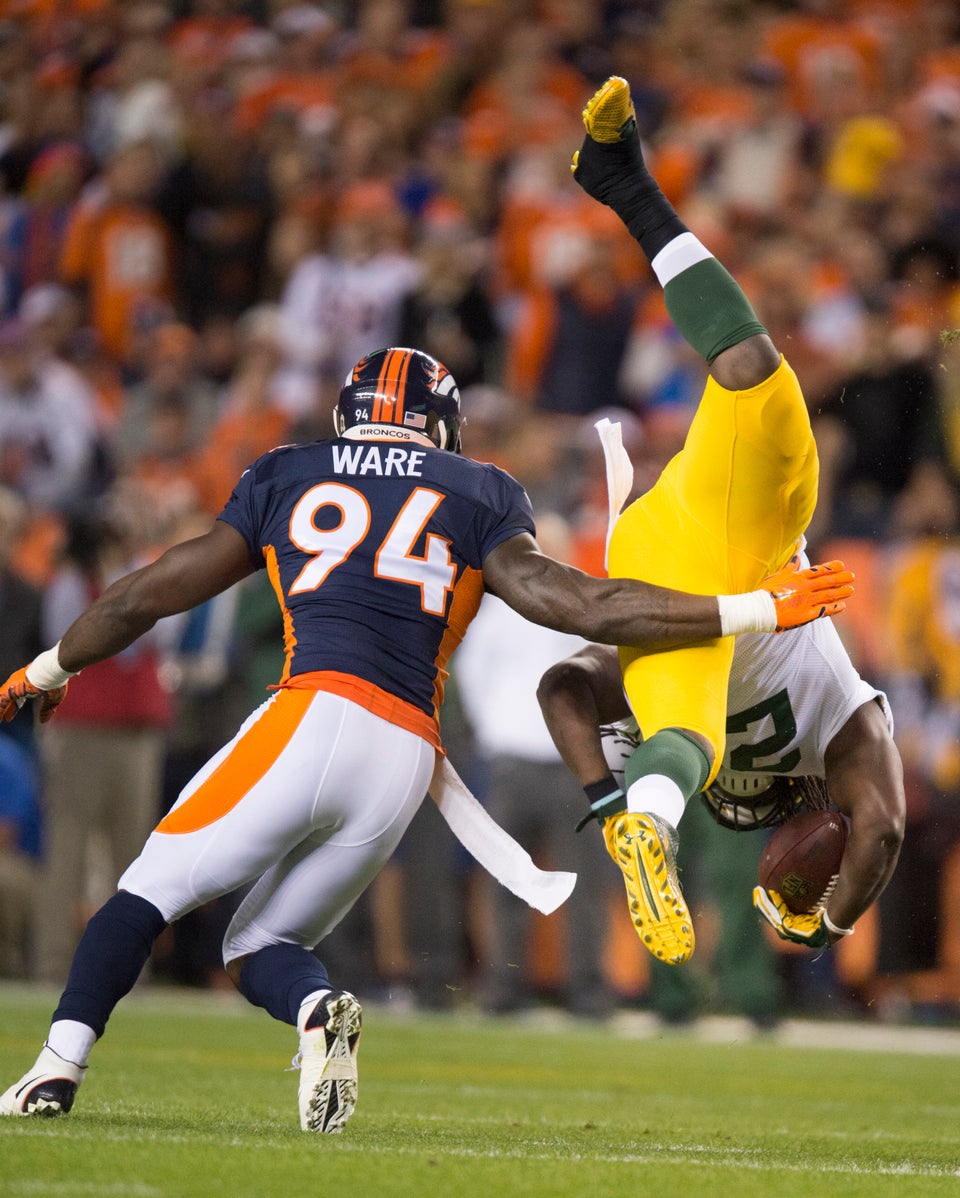 Amazing Photos From The 2015 NFL Season