Prague is known as one of the world's spookiest places, a city of haunted tales and piercing architecture, but the city is actually stranger than its strange reputation. In this town of dark shadows and mid-day drunks, I explore the unexpected and fabulous.
Dracula Clothing's original designs include top hats with goggles, octopus corsets and insect pocket-watches. Showroom visits are by appointment; clothes are also available online.
Prague is world-famous for absinthe, the licorice-y spirit associated with Belle Epoque artists. Most countries ban bottles with more than 35mg/L of thujones (the chemical compound that supposedly causes hallucinations). However, the Czech Republic sells brands that go up to 100 mg/L.
At Absinthe Time (Kremencova, 511000 Prague, +011 420 222 516 300), I tried the strongest drink on the menu, "King of Spirits." No fairies appeared, though I could have sworn the insects in the "beetle absinthe" were still moving.
Absintherie (Jilska Str, Franz Kafka Square, Prague, +011 420 224 241 610) serves absinthe ice cream. Upstairs, there's dreamy art and museum displays.
The decor at Cross Club (Plynární 1096/23, Prague 7, 17000, +011 420 736 535 053) is a tip of the hat to Blade Runner, with walls of clockwork and moving metal parts. One of the bars is lit by neon motherboards.
Despite the centuries-old Gothic architecture, modern Goth culture caught on relatively recently in Prague. A new event at MayDay Club (Sokolovská 972/195, Prague 9, 19000, +011 420 604 277 449) brings together metal bands and accessories vendors, in a dungeon-like space painted with skulls. The Hell Party at Styx Club (Sokolovská 144/349, Prague 8, 18600, +011 604 267 995) features electro-industrial dance music, and body modifications involving needle and thread.
What's the spookiest place you've ever visited? Have you explored Prague's underground scene?
I recommend short-term apartment rentals, which let you experience the city as if you lived there. My spacious Oh Prague apartment was a 10 minute walk to Charles Bridge, which leads to Old Town.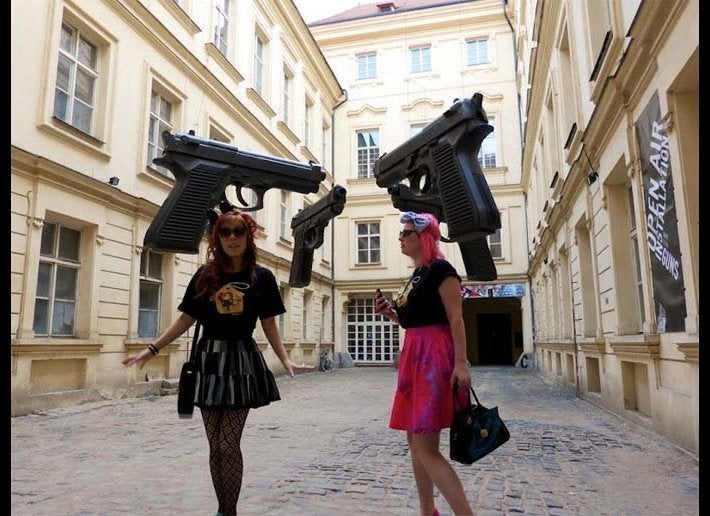 Spooky Prague
Popular in the Community