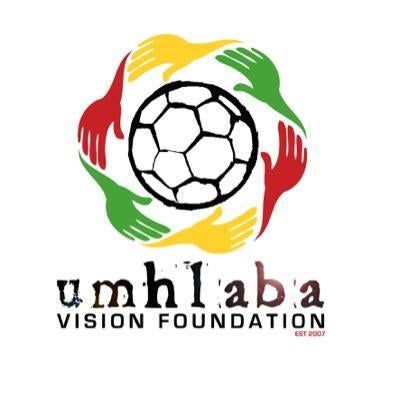 In 2007, Kabelo "KB" Mashinini, Thabiso "Boyzzz" Khumalo and Thabang "Cosmos" Matsoko founded the Umhlaba Vision Foundation (UVF), a nonprofit organization providing South African youth alternative educational experiences through the sport of soccer. Hailing from the Meadowlands section of Soweto, Mashinini, Khumalo and Matsoko have impacted their community and country significantly over the last decade.
Providing life transforming opportunities to participants of their soccer camps, clinics, competitions and programming, the trio with the addition of longtime friend and coach, Jacob "Sbu" Mokgotlhoane, have identified several talented student-athletes over the years.
Placing many South African student-athletes with host families that provide support as they attend high schools and universities in various countries including the United States, UVF contributes to students furthering their academic careers.
"What we're doing is bringing talented student-athletes here to go to school and then when they do good in soccer and in school, they get two opportunities," said Khumalo, a Coastal Carolina alum who played with Major League Soccer's DC United.
"Because most of these kids are like me, where I only depended on soccer, and if soccer didn't work, I hadn't considered what else I'd do," Khumalo said, "I decided to create the foundation to help the kids of South Africa and make my contribution to society using something I love and am passionate about."
"We do this in an organized, sustainable manner that's powered by Cosmos, KB and Sbu."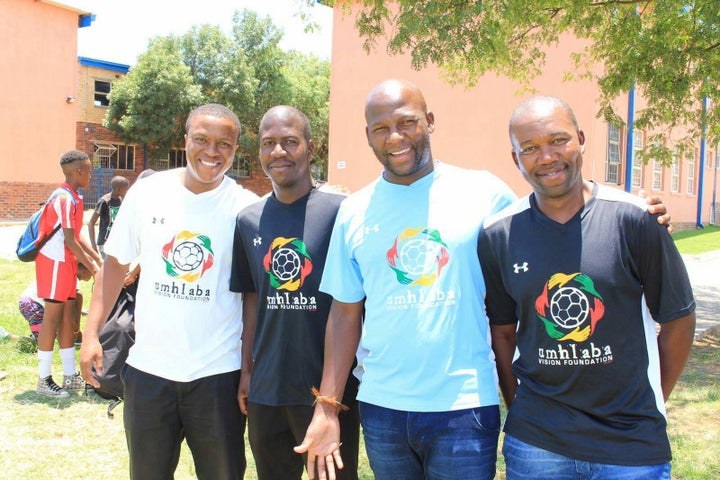 Among thousands of boys impacted during the nationwide campaign leading up to South Africa hosting the World Cup, Khumalo, Matsoko and Mashinini helped to identify Aspire Football Dreams graduate and KAS Eupen player, Ntuthuko Radebe.
Supported by the likes of Katie Couric, MLS' Brian Dunseth, Michael Bradley and Borussia Dortmund's Neven Subotic, Charity Ball recently provided UVF with new quality, FIFA-endorsed soccer balls.
According to Mashinini, "it's better to build resilient children than to fix broken adults," referencing UVF's recently held annual UVF U-17 Boys Soccer Tournament which is designed to build up its students and showcase their talent. The organization's year-round programming impacts kids from 5 years old to 22 years old and has garnered support from some of the game's greatest players in the world.
Stressing the importance of UVF's work, a representative of ex-Germany and FC Bayern München captain Philipp Lahm's foundation, Philipp-Lahm Stiftung, said "getting through to young people via their shared enthusiasm for football and promoting sporting values such as team spirit, fair play, and respect for rules."
"At the same time this is a way to encourage basic understanding of health issues and economic fundamentals - the only way to open the door to new chances in life."
Creating opportunities with its 'world' (meaning of umhlaba) vision, UVF has proven and continues to prove, through the beloved sport of soccer, it has several keys to many of life's doors.
"That's what it's all about, really – to give hope to these kids, to help provide equipment for them, to make a difference in their lives, and see their joy and appreciation," said Shipalane.
"Soccer has the power to bring us together."
"If it wasn't for soccer, I wouldn't have been able to get the highest level of education, or travel the world, or become a professional soccer player like I've always dreamed of," Shipalane said.
"It's only right to give that opportunity to the new generation – for them to have that chance to showcase their talents and gifts as well."
Instagram
Twitter
Popular in the Community