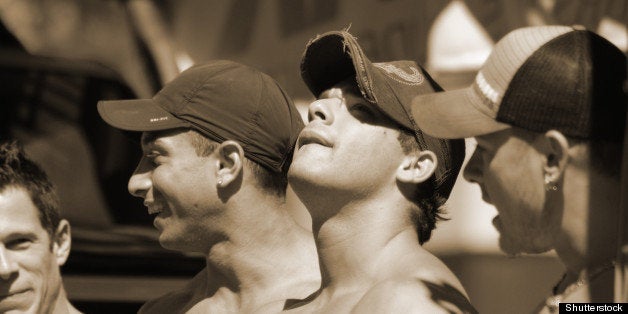 Exercise the gay urges away?
Held on the grounds of St. Charles Borromeo Seminary in Wynnewood, Penn., Sports Camp XIV will be held this year from May 23 to May 26. The camp advertises an "exhilarating, experiential weekend for men" led by the Rev. Paul Check and the Courage Apostolate organization.
While the Sports Camp website itself never uses the word "gay," the site's testimonials are revealing.
"This problem of same-sex attractions in my life has turned out to be such a source of blessings, including the privilege to get to know all these men," writes "Louis." "After the meeting it was clear that our crosses can be our salvation, for they can lead us to Jesus. In letting us carry our crosses, God actually draws us into deeper love."
In an emailed statement to The Huffington Post, Sport Camp XIV officials said the event "does not target young gay men with the hope of 'curing' them of their homosexuality." In addition, they said they do not allow minors, nor engage in any "advocacy" outside of "[providing] men an opportunity to practice having chaste friendships by allowing men to have fun at playing sports."
Coffin told HuffPost he first became aware of the group when he was researching gay conversion therapy in Philadelphia.
While Courage tries to portray itself as "an accepting community for Catholic gay men. This could not be further from the truth," Coffin said in an email. "The purpose of this campaign against Courage is to expose what these people are doing. It's not just about the camp, but the camp certainly is part of it. Just the idea that gay men have to 'heal' some sort of 'sports wound' shows how out of touch with reality these people are."
Coffin's sentiments were echoed by others who said that the implication that gay people are bad at sports is insulting and ridiculous, according to a Philadelphia Inquirer article on the camp from May 2012.
"The idea that sports has anything to do with one's sexuality is confusing science with stereotypes," Wayne Besen, executive director of lesbian, gay, bisexual and transgender (LGBT) advocacy group Truth Wins Out, said at the time.
Check told local Philadelphia news site Newsworks.org that all participants in his camp are volunteers. He said that he has never heard someone regret attending the camp.
"The men who attend Sports Camp have the opportunity to have some fun," Check told Newsworks.org, "to be at ease with one another in a peaceful surrounding and to develop, I think, a little bit more a sense of confidence that they can have fun in a way that is very enjoyable: outside, outdoors, running around, working up a little bit of a sweat, I suppose."
View the video below to see the Rev. Paul Check talk about the Catholic Church's teachings on homosexuality during an episode of the Catholic Answers radio program on March 14, 2003.
Support HuffPost
Every Voice Matters
Before You Go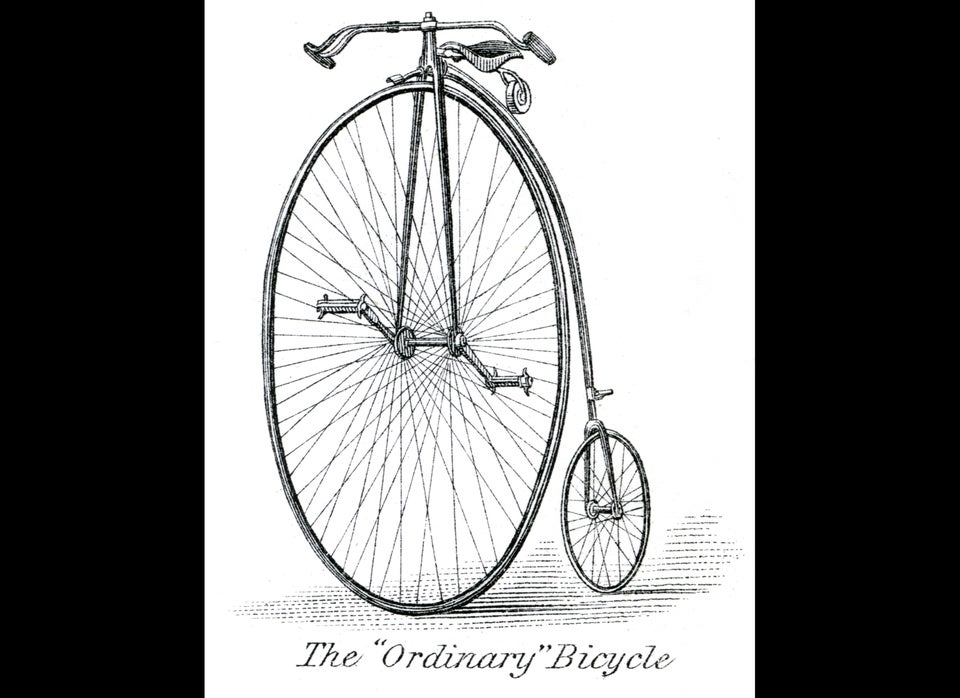 Ridiculous 'Cures' For Homosexuality
Popular in the Community