In the hours after the bombings near the finish line of the Boston Marathon on Monday, Sports Illustrated changed the cover image for the upcoming issue. According to SI managing editor Chris Stone, the decision was made at the "last minute."
The dramatic cover image features one of the already-iconic images from the scene of the explosions and was unveiled on Tuesday.
The image chosen features 78-year-old marathoner Bill Iffrig, who was knocked off his feet by one of the explosions near Copley Square, as well as three police officers springing into action on Boylston Street.
"After meeting with senior editors late Monday afternoon, we chose to run the cover photo because we felt it truly captured the horrific moment at the end of the race—there's a fallen runner, police with their guns drawn and loose debris from the explosion," Stone told Inside Sports Illustrated about the image choice. "Inside SI, we wanted to help tell the story through photos and words (as written on the cover). We dedicated the entire Leading Off section to photos from Boston. They are extremely emotional and do a great job of chronicling the chaos that ensued."
Here is a look at how newspapers covered the horrific event on their front pages: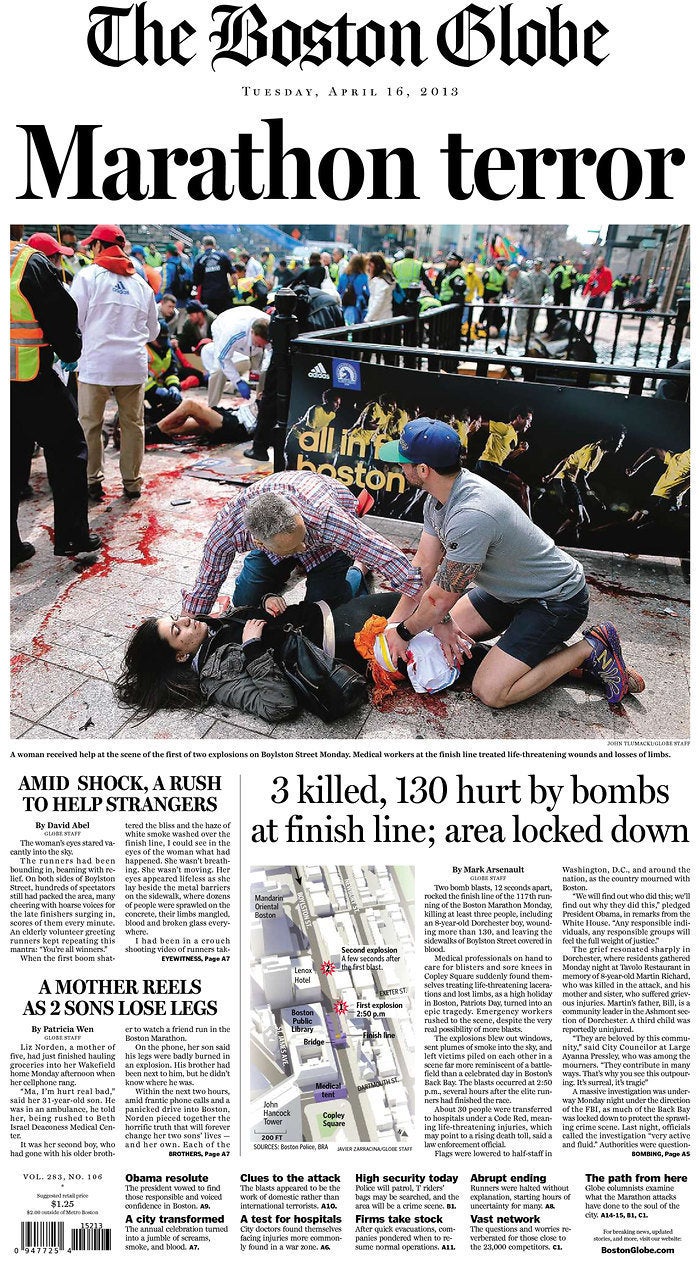 Boston Bombing: Front Pages