 After two days of press appearances in New York, cover model Kate Upton and her friends in the annual Sports Illustrated swimsuit edition hopped on a private flight to Las Vegas, where they will continue promoting the iconic issue. That barely dressed group might have some surprising new faces in the future: Major changes are being suggested for the swimsuit issue, including featuring male models.
"I think that is a great idea," TV personality Carson Kressley tells The Huffington Post. "However, Sports Illustrated is in the business of selling magazines. When your readership is a bunch of guys interested in sports, you certainly want to do an edition once a year featuring hot chicks in bikinis. I think Martha Stewart Living or someone [else] that has a big women's readership should do a big swimsuit issue with men."
He adds, "Who would I like to see on the cover -- David Beckham! If they do it, I will style it for free. We will do the fitting and then decide on who should wear what."
Carson is making his off-Broadway debut in "NEWSical the Musical," where he sings, dances and makes fun of pop culture, including a sketch in which he plays his "Dancing With the Stars" friend Nancy Grace.
"Nancy is the best sport. She sent flowers on opening night and is coming to see the show when she's in town," says Carson. "I have a longstanding relationship with Oprah, who we do in the show. We are not making fun of people in a mean way. I think she would like it. What you see with Oprah is what you get. She's a kind, thoughtful, funny, compassionate, real woman. Why she resonates so well with everyone is because she really is who she is. She's famous for being Oprah."
Carson also has great fun at the expense of "Here Comes Honey Boo Boo," a show for which he takes some responsibility.

"I think the idea behind the Honey Boo Boo sketch was to point out the insanity of it all," the former "Queer Eye" star laughs. "I do feel responsible -- reality TV is obviously the most popular mode of entertainment and people find entertainment in a variety of different things. Our hook was gay guys coming into a straight guy's world. A when-two-worlds-collide moment. Nowadays we are into rednecks and 'Duck Dynasty' ... Tomorrow it will be something else. It's just TV for God's sakes. I don't get into dissecting it. I watch what I like, and I use it for what it's meant for, which is entertainment."
Carson can be seen in "NEWSical the Musical" until March 3.
As for the idea of a male swimsuit issue, it might not be so farfetched. "Great idea. You never know," a spokesperson for Sports Illustrated responded to The Huffington Post.

Related
Before You Go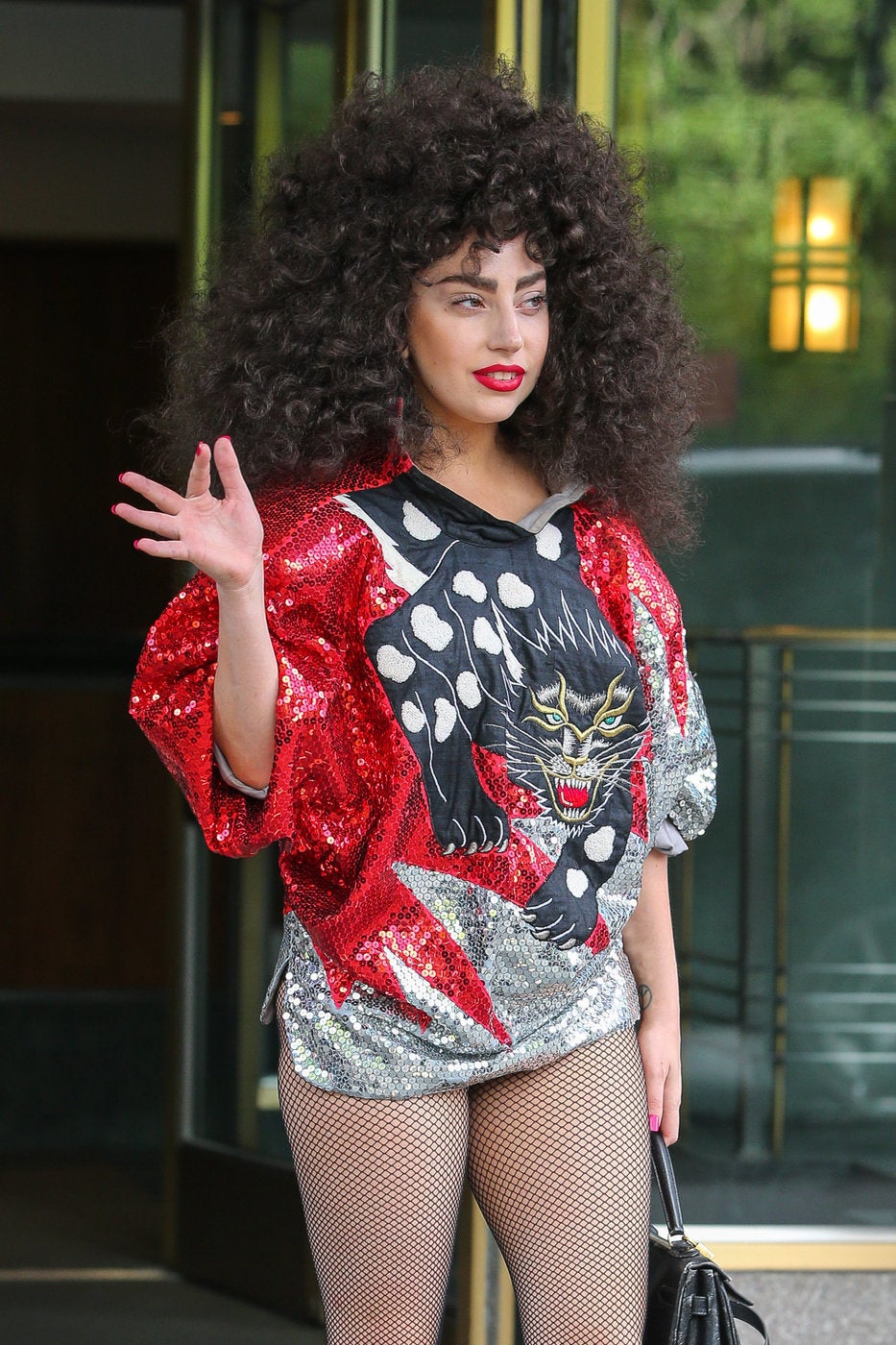 Celebrity News & Photos
Popular in the Community