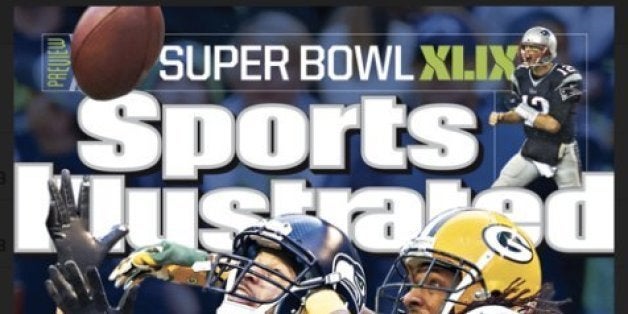 Sports Illustrated has laid off the last of its photography staff, the National Press Photographers Association reported Friday.
According to NPPA, the magazine fired its six remaining photographers, John W. McDonough, David E. Klutho, Simon Bruty, Bill Frakes, Al Tielemans and Robert Beck, on Thursday afternoon.
SI's director of photography Brad Smith confirmed the news in a statement to News Photographer magazine, adding that the decision was the result of a company-wide need to "restructure various departments."
"It's true," Smith said. "There was a decision made through the company to restructure various departments, including at Sports Illustrated. Unfortunately economic circumstances are such that it has cut the six staff photographers."
The timing of the overhaul may seem puzzling ahead of Super Bowl XLIX on Feb 1., but Smith assured that the magazine's dedication to photography will not waver.
"Our commitment to photography hasn't changed," Smith said. "We're still going to cover games, we're going to shoot portraits, we're going to cover Olympics, we'll be at the Final Four, we will be at championships, we'll be there."
The Huffington Post has requested additional comment from Sports Illustrated; this post will be updated if and when a response is received.
Calling all HuffPost superfans!
Sign up for membership to become a founding member and help shape HuffPost's next chapter