Sports Illustrated on Tuesday unveiled its new cover, delivering the highest of praise for a certain trio of Rio Olympians. It features medal-collecting swimmers Katie Ledecky and Michael Phelps as well as gymnast Simone Biles, with the headline "The Greatests," referring to them as "Stars of a Red Hot American Summer."
Anyone wanna argue with that?
Phelps (five golds, one silver), Ledecky (four golds, one silver) and Biles (three golds, including the all-around, and a bronze ― with one event to go) have elevated their respective sports.
In Sports Illustrated's 360 video below (shot Sunday), Phelps adorably helps Ledecky arrange her medals just so for display. He also helped Biles during the shoot, S.I. noted. If anyone knows how to accessorize with Olympic hardware, it's the 23-time gold winner.
(You can use your mouse or the arrows to look around the 360-degree video.)
For more Olympics coverage: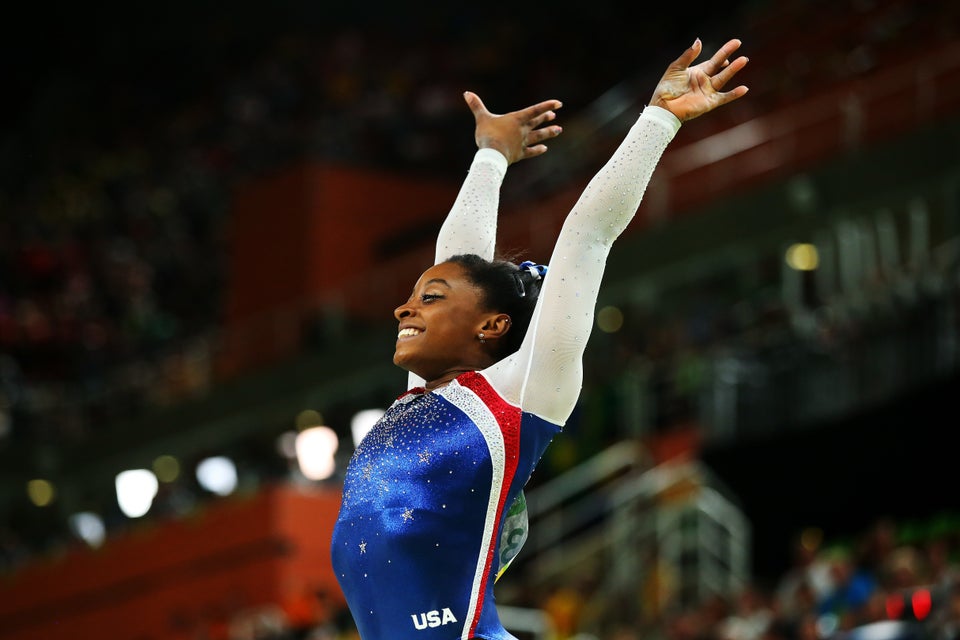 Simone Biles Is Queen
Popular in the Community