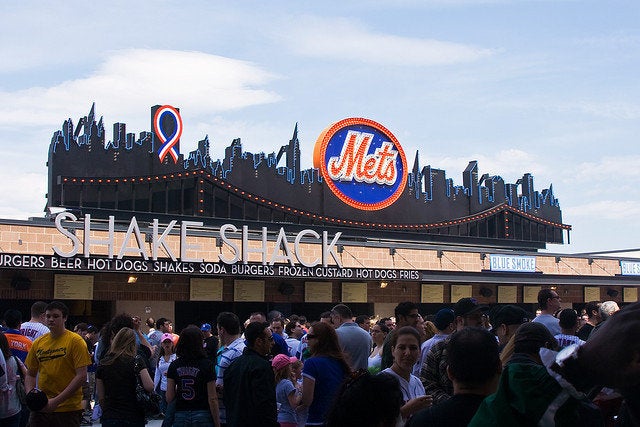 Pharaoh had Joseph. Marlon Brando's Don Corleone had Robert Duvall's Tom Hagen in The Godfather. David Cone, Hall of Famer Goose Gossage and numerous baseball stars have Andrew Levy, consigliere to the Boys of Summer as well as athletes in many other professional sports.
Levy, whose New York-based Wish You Were Here Productions marks its 25th anniversary with the commencement of baseball season this week, has been representing pro athletes since 1987. He started in the business not long after he graduated from Lehigh University with a degree in journalism. He goes by the title of sports marketing agent, arranging personal appearances and speaking engagements for his clients. But what he really does is serve as a trusted adviser, confidant and alchemist who has carved out a niche in a very competitive field that has historically been ruled by leeches and large agencies, not principled one-man operations.
Like Joseph, he is adept at interpreting, if not dreams, then the current state of the baseball business.
"The Yankees must be worth at least $3 billion now," he said recently at Café Grazie on the Upper East Side of Manhattan, shortly after news broke that Magic Johnson and the Guggenheim group had purchased the Dodgers for $2.15 billion.
Like Duvall's character in the Francis Ford Coppola film, Levy has survived and thrived in a rough-and-tumble arena. He retains the barrel chest and bull neck that he had in high school when he was a starting lineman on the varsity football team at Hopkins, a prep school in New Haven. This reporter and Levy befriended each other in 7th grade at Hopkins, where they played shortstop and first base on the baseball "B" squad.
While growing up in the New Haven area, Levy rooted for the Mets; one of his heroes was Steve Henderson, a star of the woeful New York club in 1977. Late in that season, Levy wrote an English paper for Toni Giamatti, a teacher at Hopkins and the late wife of the late Yale President and Major League Baseball Commissioner Bart Giamatti, about attending a Mets game at the old Shea Stadium. During a rain delay, when many of the fans scattered from the box seats on the field level, Levy raced down to the front row where he conversed with Henderson, who was runner-up for rookie of the year to Andre Dawson in 1977.
Now, Levy, who was profiled a few years ago in the New York Times, has the ear of some of the most noteworthy figures in baseball including Joe Torre and Joe Girardi, Yankee managers past and present, and longtime Yankee GM Brian Cashman. While his roster is expansive, many of his clients have that Yankee pedigree, such as Doc Gooden, Graig Nettles and Bucky Dent, as well as Don Larsen, David Wells and Cone, three former stars who each pitched perfect games while wearing pinstripes.
Levy, showing his savvy as an entrepreneur and promoter, purchased with Cone a luxury suite behind home plate at the new Yankee Stadium and dubbed it the "Perfect" Suite, in homage to those three Yankee perfectos. Later this year, Levy, who in his capacity as sports marketing agent also sells autographed memorabilia, will be auctioning the uniform that Larsen wore when he pitched his gem in Game 5 of the 1956 World Series against the Brooklyn Dodgers.
No longer getting rained on in the field level boxes, Levy entertains fans and hosts clients throughout the season in the Perfect Suite, where they get a chance to mingle with the aforementioned stars as well as many other former Yankees such as Yogi Berra, Mickey Rivers, Ron Guidry, Roy White, Jim Leyritz, Lou Piniella, Ron Blomberg and Darryl Strawberry.
Not bad for a kid who came up with the idea for the Coneheads, a group of David Cone devotees, inspired by the Saturday Night Live sketch. The Coneheads got going in earnest in 1988 when Cone had his first of many stellar seasons, compiling a 20-3 record for the Mets and leading them to the playoffs, where they lost to the Dodgers.
Levy's band of misfits wore flesh-colored, rubber cone-heads at Mets home games and hung miniature, orange traffic cones around the railing of the left-field upper deck for every strikeout notched by their eponymous hero, the then-young Mets pitcher. During the seventh inning stretch, the Coneheads, led by Levy, would race around the upper deck in their goofy attire, rallying the crowd.
More often than not, Cone delivered for his troops, leading the National League in strikeouts in 1990 and 1991 as well as for the first five months of the 1992 season, before he was traded to the Toronto Blue Jays. He would later become a key member of five World Series championship teams with the Blue Jays and Yankees, while winning a Cy Young Award with the Kansas City Royals between those stints.
Now a broadcaster for the YES Network, Cone remains one of Levy's signature clients. Neither the pitcher nor the consigliere could have predicted that what started out as a friendship 25 years ago would grow into a successful business partnership. But it has, enduring the health scare to Cone in 1996 when he suffered an aneurysm and returned to toss 7 no-hit innings in his first game back with the Yankees.
Like Catfish Hunter, the late ace of the Oakland A's and Yankees of the 1970s, Cone has Hall of Fame credentials, although he is, for now, ineligible for Cooperstown since he did not receive the requisite percentage of votes to remain on the ballot. Both Hunter and Cone hurled a perfect game, won five World Series rings, dominated opposition in the postseason and were consistent winners during the regular season. Hunter won 20 games five times to Cone's two, but Cone was a more prolific strikeout pitcher in his prime.
If the Veterans Committee votes Cone into the Hall of Fame in about 10 years, and he deserves that honor, he will no doubt thank his longtime confidant, Levy, who has staked out his own place in the pantheon of baseball consiglieri.

Related
Popular in the Community