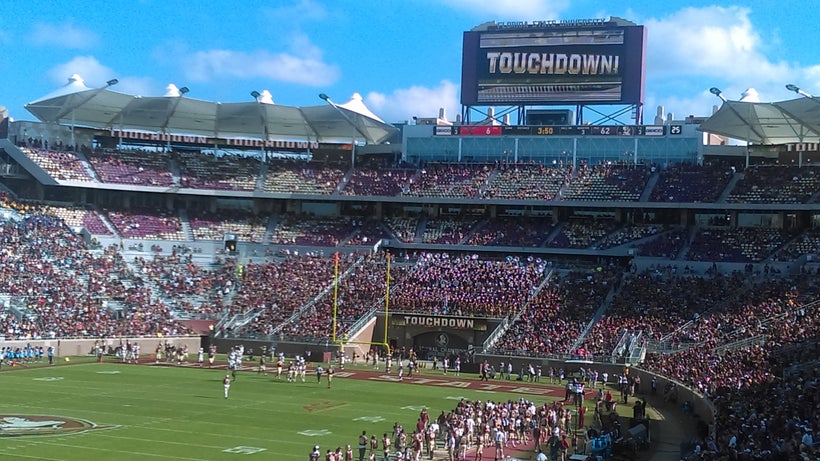 When the site "Reddit" claimed that Florida State University's bowl eligibility was invalid due to an ineligible opponent, many mainstream media sites rushed to cover the story, without closely factchecking the report, or considering the source. It's just one more example of fake news, which continues to seriously undermine public trust in the media at a time when it is badly needed.
Two days ago, reports began to surface that the 6-6 Florida State Seminoles may not be bowl eligible, because their 77-6 win over Delaware State University came at the expense of an ineligible team.
"Here's the issue in a short summation. FCS schools can have a maximum of 63 full football scholarships divided among all members of the team as the school sees fit. Over the past two seasons, Delaware State has spread out an average of just under 55 full-time scholarships to 70 players. Here's where that obscure rule comes into play. In order for an FBS team's win over an FCS team to count, the number of full-time scholarships awarded must equal 90 percent of the maximum (63). Delaware's state average of 54.8 is under 90 percent."
FSU did respond. "Florida State has received confirmation from Delaware State that the 90 percent requirement is satisfied for the 2017 season, allowing the victory to be used in determining bowl eligibility," reports the Tallahassee Democrat. "Media reports suggesting otherwise failed to account for a long-standing NCAA rules interpretation that permits institutions to use academic scholarships and other forms of non-athletics institutional aid received by student-athletes in the computation of this requirement. These media reports represent incomplete information, as they only reflect athletics scholarships received."
The problem came from so many venerated publications relying on a story generated by someone on Reddit known as "bakonydraco." This journalist also writes such sports stories as "Ohio State-Michigan as Austria-Hungary"
One can only imagine the editor at The Washington Post asking "You mean this was our source?!"
This is more than just deciding whether FSU keeps a streak of 36 straight seasons of going to a bowl game or a chance at getting 41 straight winning seasons. It's about trends in journalism, where writers can't wait to post anything just to be the first to do it, or to get clicks. This explains the woefully pathetic media trust scores (11% among Republicans, 34% among Democrats, and 15% among independents) from the Pew Research Center polls. Meanwhile, there is serious corruption in politics, economics and even sports. Nobody is going to trust the press if they keep doing this, and we need their accuracy more than ever these days.
John A. Tures is a professor of political science at LaGrange College in LaGrange, Georgia. He can be reached at jtures@lagrange.edu. His Twitter account is JohnTures2.
Calling all HuffPost superfans!
Sign up for membership to become a founding member and help shape HuffPost's next chapter
This post was published on the now-closed HuffPost Contributor platform. Contributors control their own work and posted freely to our site. If you need to flag this entry as abusive,
send us an email
.