This won't surprise NFL fans, but Americans are extremely excited about the Super Bowl (maybe even more than the next presidential election, or the chance to see Han Solo on the screen again).
And because there's plenty of football to be played between now and Super Bowl Sunday on Feb. 7, how does a fan rep his team and still look like he gives a damn about style? For starters, you'll need to look a little bit further down the field than the regular oversized jersey, puffy wind breaker and bright neon knit hat.
In an NFL editorial photographed by Marc Baptiste, Green Bay Packers wide receiver Jordy Nelson and Patriots wide receiver Julian Edelman show us how to do it, and Jace Lipstein, a stylist for the NFL and founder of the fashion label Grungy Gentleman, breaks it down in layman's terms: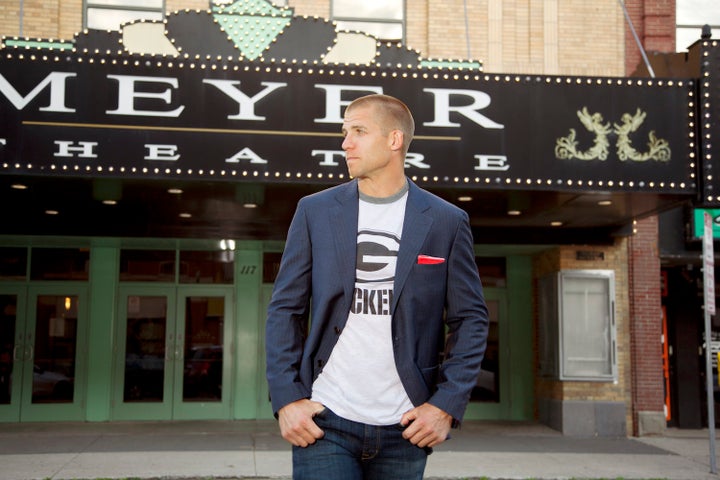 "You want to be proud, but not overly loud," Lipstein told The Huffington Post. "I think that's the key, knowing how to tone it down."
The best way to do that is to dress your team piece up by layering around it.
You can throw a team T-shirt over a hoodie and pair that with a topcoat, for example, or wear a jersey under a peacoat. "It's how you pair it," Lipstein said. "Toning it down a little bit makes it look more polished and put-together."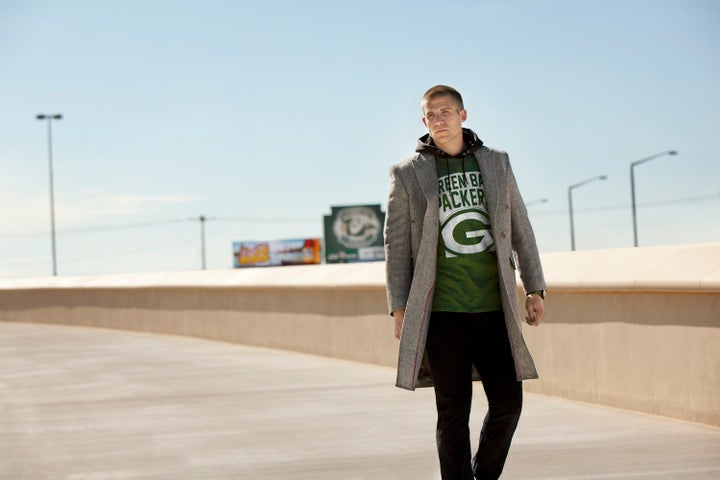 Like all of your outfits, if you want to look sharp, you need the right fit. "Sometimes the jerseys are formfitting, and other times they aren't. Size should come into play in your purchasing decision," Lipstein said, because the slimmer the piece, the easier you'll be able to layer with it and dress it up. "It will make that piece more versatile."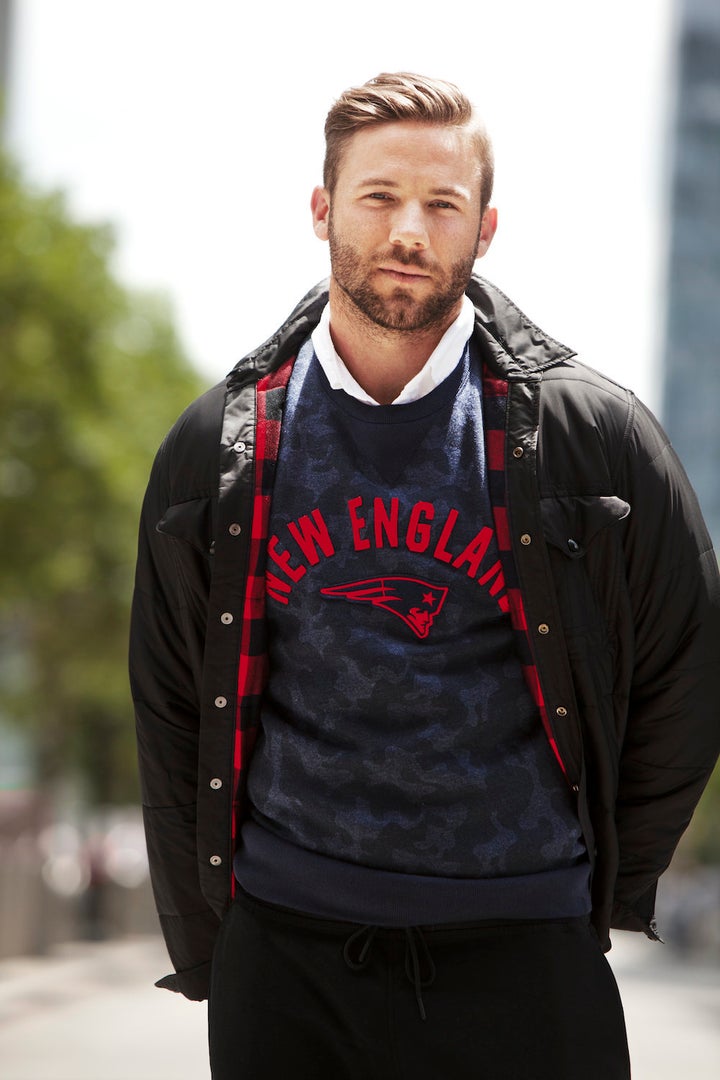 It just takes one team element to show you're a fan -- no need to go all-out. "I don't think the millennial now needs to wear a [Patriots] hat, sweatshirt and sweatpants," Lipstein said. "They could easily get away with wearing a really clean, nice hoodie, a nice puffer jacket on top and maybe [Patriots] sweatpants, as long as the color palate goes together."
In addition to his brand, Grungy Gentleman, Lipstein says others are taking note of mens' interest in their personal style, and elevating their fitted styles to meet it.
He points to UNK, '47 and Mitchell & Ness, which make team-branded gear so sharp you can wear it to the office, bar or casual dinner and still look professional and well-put together.
We might be in the thick of football season, but it's time to start wearing it slim.