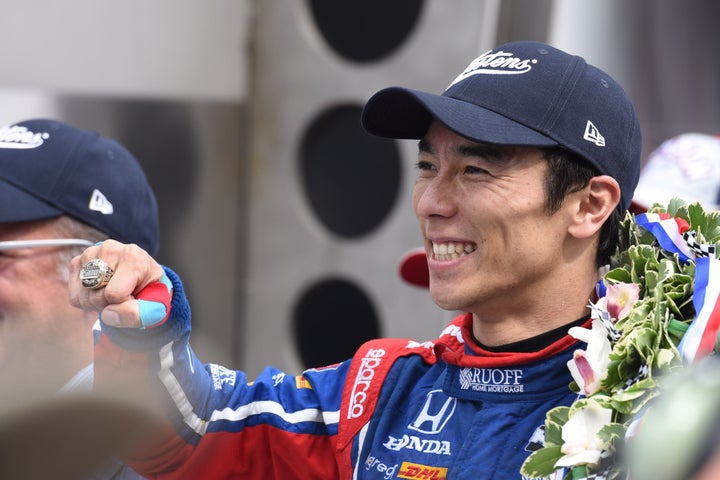 On Sunday Takuma Sato became the first driver from Japan to win the iconic race, prompting Terry Frei to dispatch this controversial missive: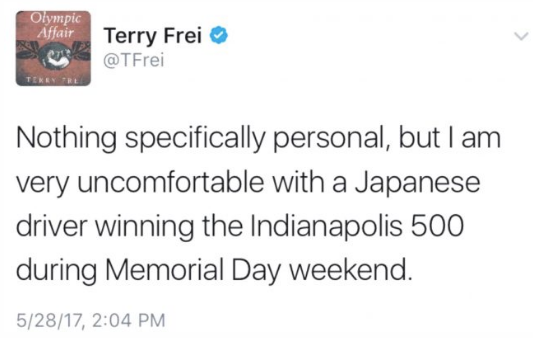 The now-deleted tweet earned him plenty of backlash and perhaps cost him his job.
Here's a sampling of the comments on Twitter in response to Frei's tweet Sunday:
Frei issued a long-winded apology late Sunday, linking his sentiments to a Sunday gravesite visit of his father, who flew missions over Japanese targets during World War II.
His employer also sent out an apology Sunday before announcing Monday that he was no longer with the paper.
This post has been updated to include news that Terry Frei no longer works at The Denver Post.