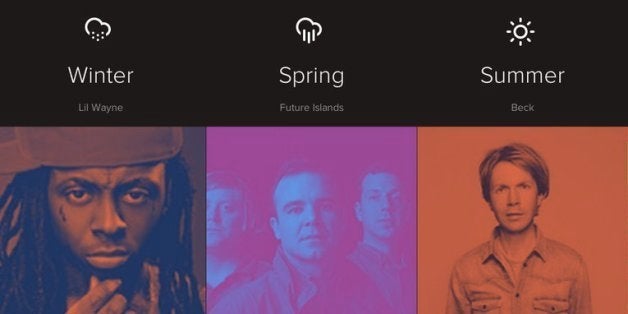 You can't hide your guilty pleasures, earworms and favorite albums from Spotify.
The music-streaming site on Wednesday released its Year in Music 2014 feature, stuffed with information about your listening habits over the past 12 months.
You might find that your musical tastes are a bit stuck in the past, with few or no 2014-vintage albums on your most-listened-to list. That's what happened to me: Many listens of the latest Dum Dum Girls (I dare you to resist "Are You Okay?"), but plenty of Hole and Pixies, which kind of makes me feel like I'm 20 years too late to be a cool kid.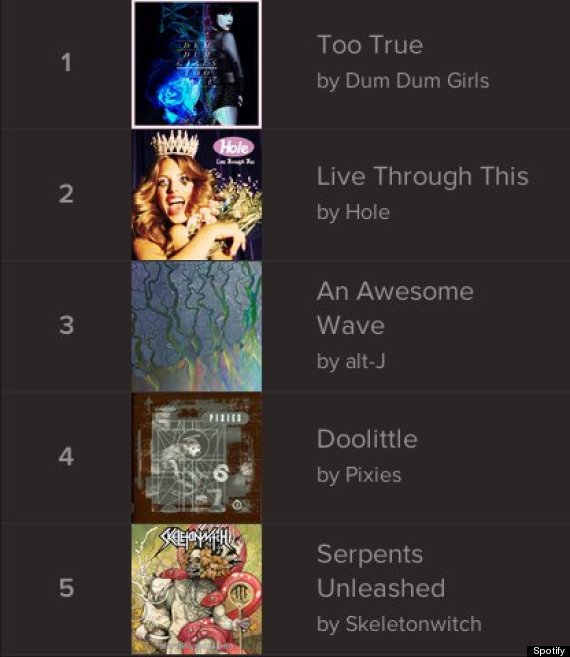 My top five most-listened-to albums on Spotify in 2014
Or your modern sensibilities might be totally validated, with Spotify explaining that your favorite genres include "chillwave" and "nu disco":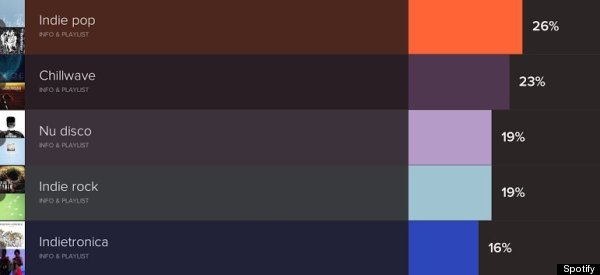 Alexander Kaufman, an associate business editor at The Huffington Post, shared his top Spotify genres from 2014.
Spotify has released similar year-end listening data for a couple of years now, but the 2014 edition appears to be its most robust yet. It displays the top genres you listened to, with suggested playlists for each; your top five artists, albums, and playlists; top 10 songs; the geographic origin of your most-listened-to music; which artist you listened to most in each of the four seasons; how much time you spent listening to music in total and on what device; plus which day of the week you tended to listen to Spotify the most.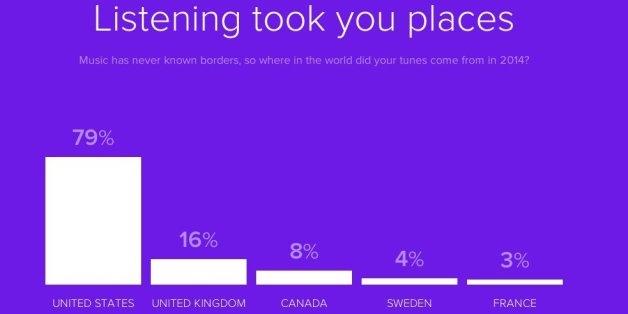 Spotify even shows you where your music came from in 2014.
The Year in Music page can also be used to create a playlist of your 100 most-listened-to tracks in 2014, along with a "play it forward" playlist of music Spotify thinks you'll like based on your preferences -- presumably so you don't stop using the streaming-music service, ever.
Spotify also breaks down global trends in music: The big winner for 2014 is Ed Sheeran, who garnered more than 860 million listens on the streaming service. Another major star from this year -- Taylor Swift -- was nowhere to be found on the global list, perhaps owing to her high-profile decision to remove her music from Spotify last month -- though she still appears in listeners' personal rankings.
Calling all HuffPost superfans!
Sign up for membership to become a founding member and help shape HuffPost's next chapter