NEW YORK -- Citing its home base of Sweden, which has extremely generous maternity and paternity leave, Spotify just announced it would offer six months of parental leave to all full-time employees globally, effective immediately.
The music company made the announcement in its New York offices with White House senior adviser Valerie Jarrett, who emphasized that the administration is making a push for a paid leave policy right now.
"The fact that the U.S. is the only developed country without a paid leave policy doesn't make sense," Jarrett said, emphasizing that leave increases worker productivity and even profitability. "We really want to have a culture in our country were you can be a working parent and be productive at work."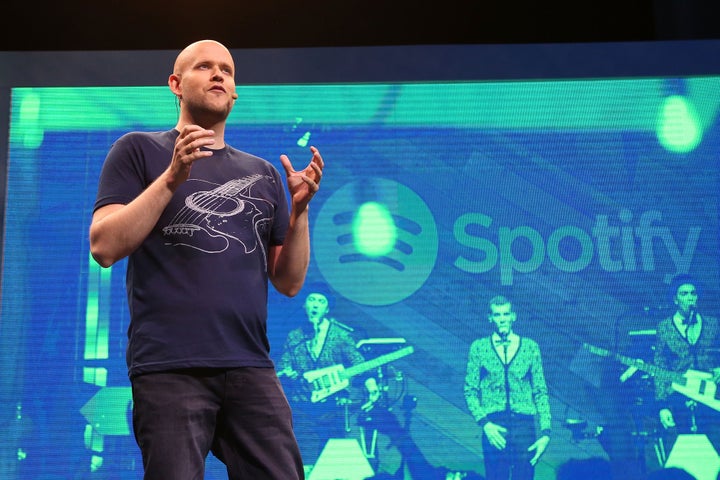 The leave will be available to all new parents at the company -- including same-sex couples and those who adopt and use surrogates -- for the first three years of a child's life. The company also said it would offer a month of flexible work options for those returning, including the ability to work from home, work part time or take advantage of flexible hours.
"I think we can be a role model," Daniel Ek, the company's CEO, told a group gathered here, speaking from Sweden.
New parents can take the leave continuously or in three chunks over three years. The policy will also be retroactive, meaning workers who had children after Jan. 1, 2013 will be eligible to take advantage.
Employees are not guaranteed their same exact job upon their return from leave, but their role "will be commensurate with that employee's current level of experience," Spotify said in an FAQ it gave HuffPost. Workers can also start their leave up to 60 days before the child arrives.
In Sweden parents get up to 480 days leave, and you can take it until your kids are 8 years old, Katarina Berg, the company's chief human resource officer, told the crowd.
Berg encouraged everyone in the room to tweet their support for paid leave, with the #LeadOnLeave hashtag.
Spotify, with its 1,600 employees, joins a growing group of mainly tech companies that have expanded the amount of leave on offer to workers, partly in an effort to attract workers as the market for tech talent heats up. Companies that recently expanded leave include Amazon, Netflix, Microsoft, Adobe and Accenture.
The United States is currently one of only three nations in the world that offer exactly no paid leave to new parents. Jarrett said that puts us at a competitive disadvantage globally and doesn't serve the American workplace, where more than 50 percent of workers are women. "Our strategy is to make the case for why this is important," she said.
Jarrett mentioned that the White House is throwing its support behind the Healthy Families Act, which would require companies with 15 or more employees to offer up to 7 paid sick days each year.
The White House offers three months paid leave to men and women, Jarrett said. "And if you don't take it on my team, you're going to get a lecture from me."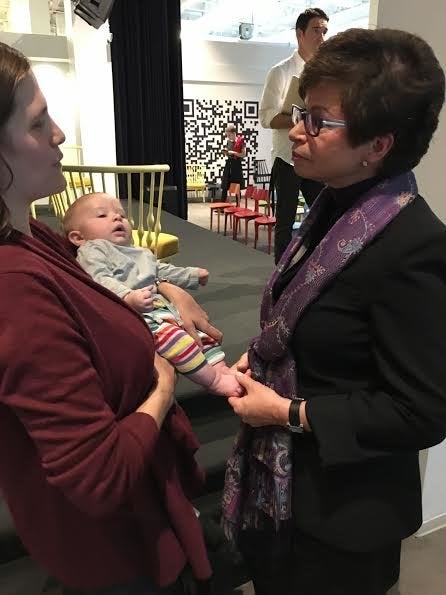 "The flexibility is what I'm most excited about," said Alison Gilles, Spotify's director of engineering.
Gilles, who has a 10-week-old baby, is out on leave now but is happy to take advantage of the flex time, especially since she's got a 3-year-old at home, too. Her infant also made it through the almost hourlong press conference without a peep -- he slept through the whole thing.
Maybe, when he grows up, companies won't need to announce leave opportunities because they'll be an accepted part of work life.
This post has been updated.
Related