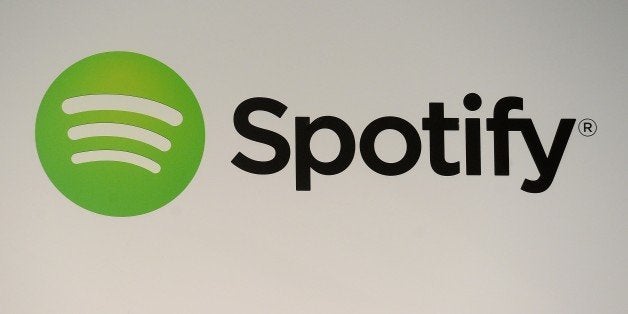 If you've got a question for Spotify, not only will it answer you, it will answer you with a song.
Have a concern? A question? Find a bug? Tweet at the Spotify customer service Twitter handle @SpotifyCares or send the streaming-music company an email, and you'll likely get a fun personalized playlist in return. Hopefully, you'll also get your issue resolved.
"We've formed our own culture to use music to make customers happy," Spotify's chief business officer Jeff Levick told The Huffington Post by phone on Friday. "We are very heavy in the 18-to-34 demographic. We like to think that we speak their language."
Spotify has been creating custom playlists for customers for seven years, Levick said. The playlists always have a specific theme, and sometimes if you read the song titles in the playlist, there's a message.
For example, a Reddit user who goes by NoIAmTooSexyForYou recently posted that he had reported an error to Spotify. In response, he wrote, Spotify sent him this playlist (be sure to read the message in the song titles):
So who do we have to thank for these adorable gems? "There isn't some script writing this stuff," Levick said. "It's actual people making these personalized playlists." Those people are customer-service reps.
Check out some more of their work, courtesy of Spotify:
Welcome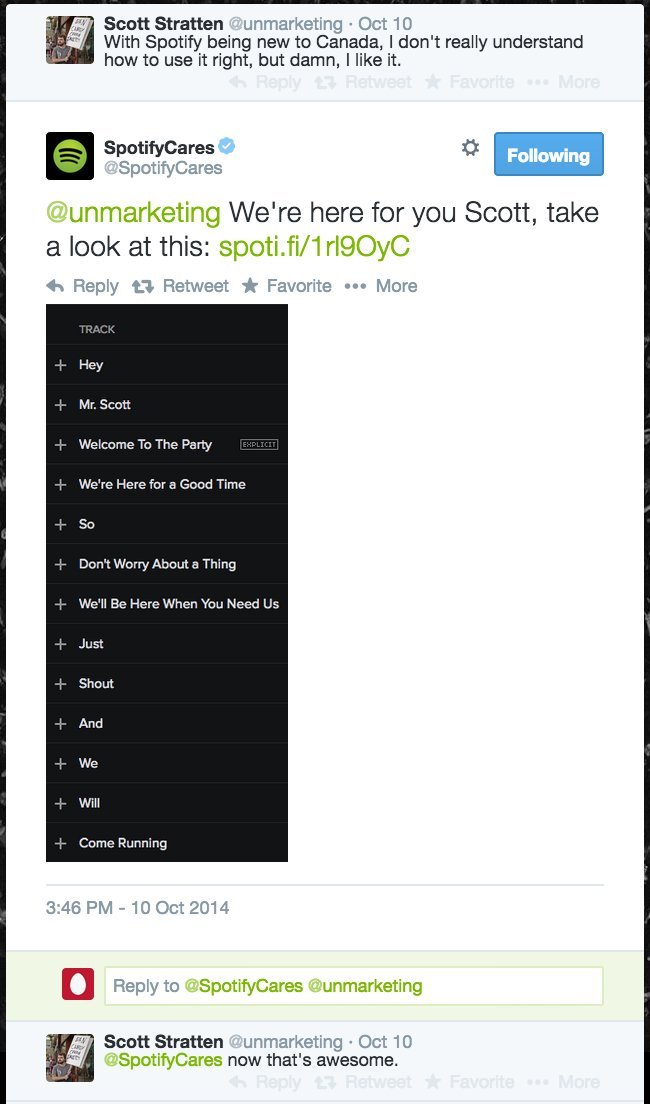 On the floor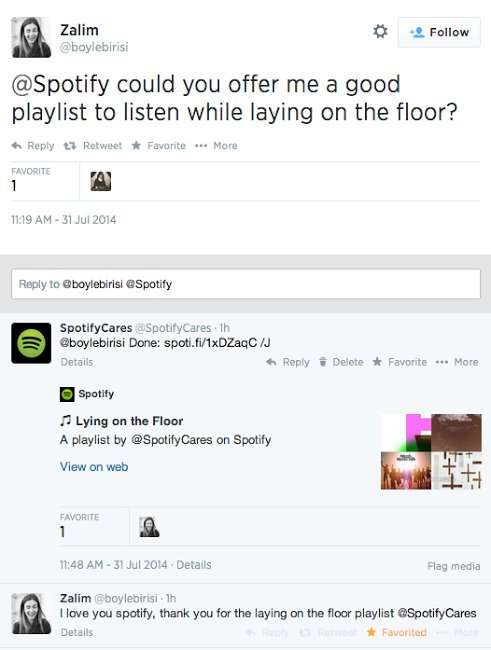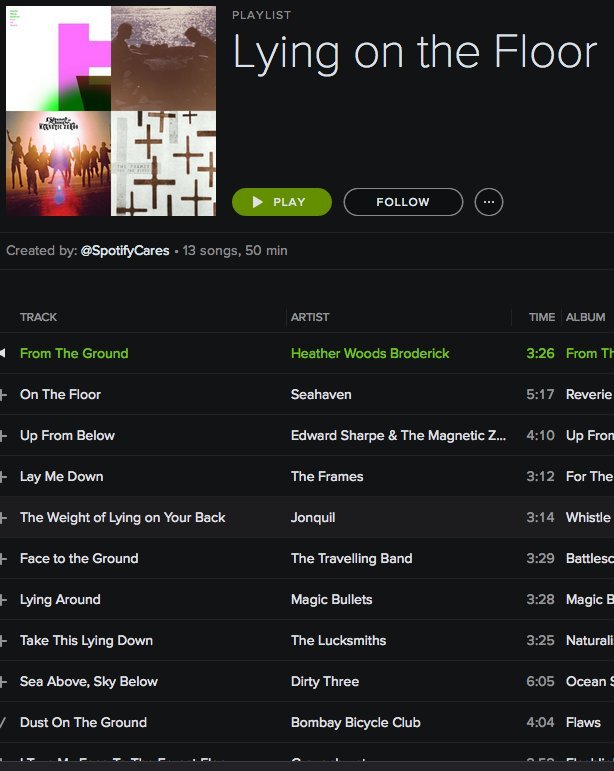 Happy Birthday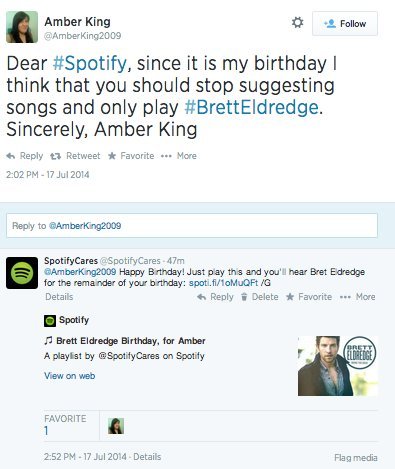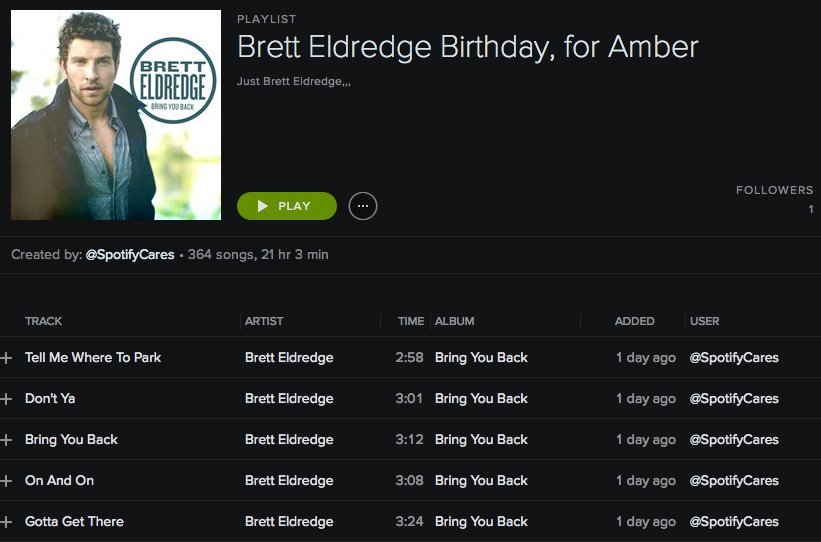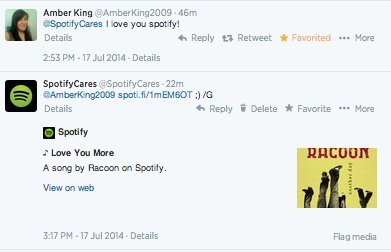 New hobby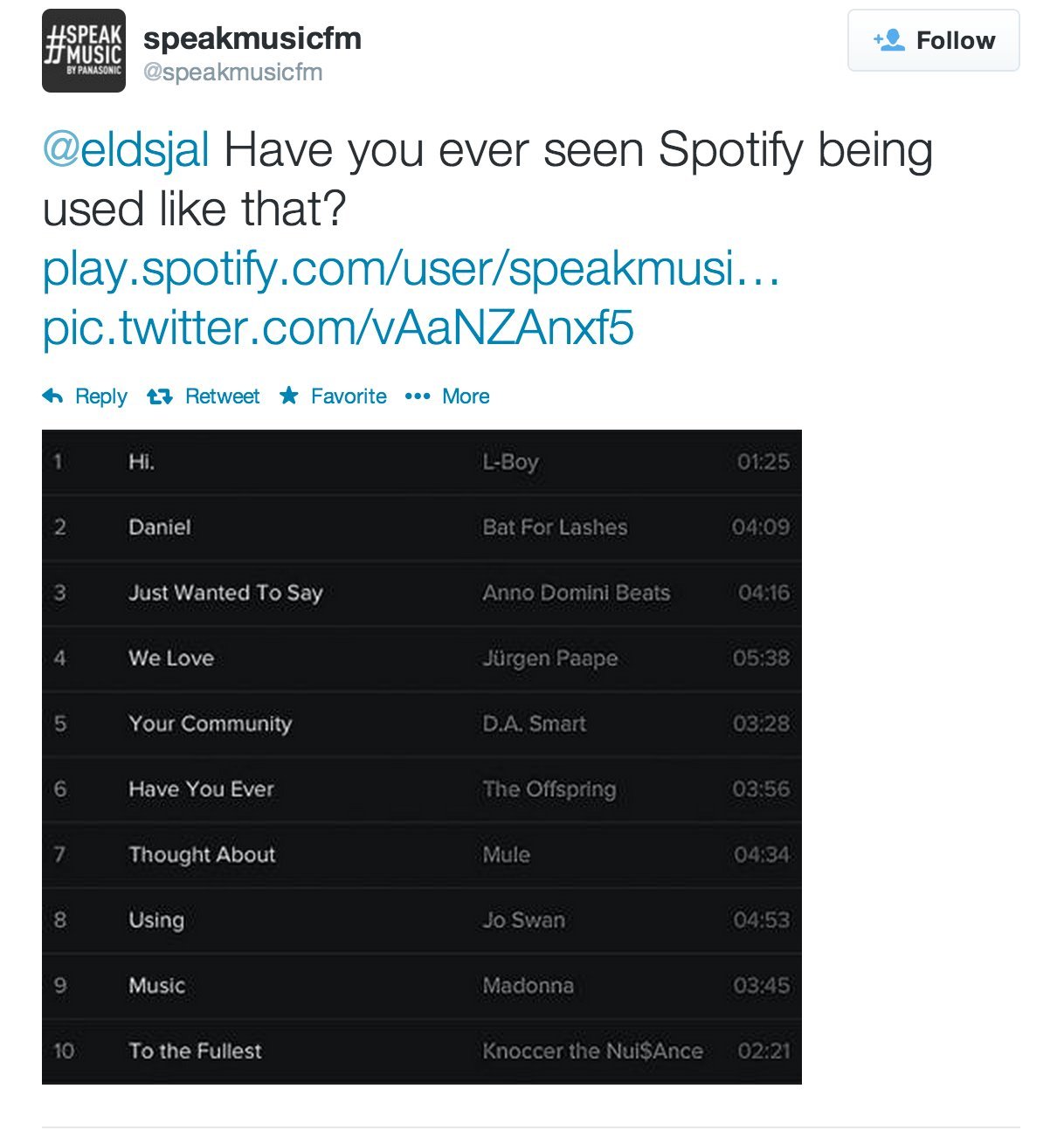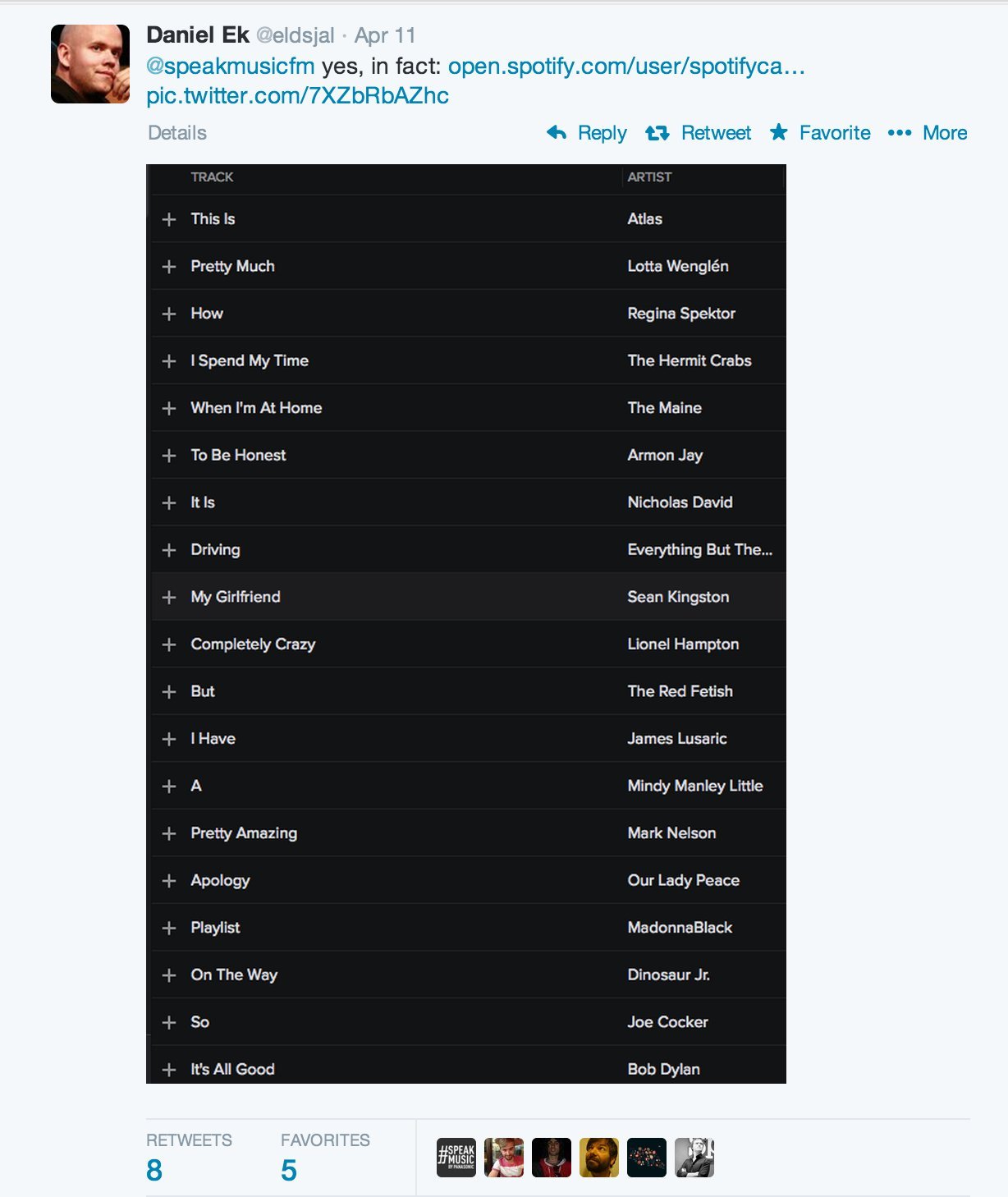 Support HuffPost
The Stakes Have Never Been Higher
Related
Popular in the Community