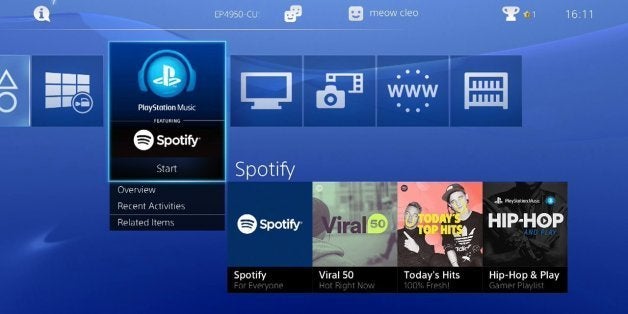 It just got a little bit easier to mix Slayer and "Dragon Age."
A new Spotify app is launching for PlayStation 3 and PlayStation 4 systems Monday that allows users to listen to albums, singles, custom playlists and everything else the music streaming service already offers on other devices. The move is the latest example of a media ramp-up on Sony's popular video game consoles, coming just weeks after the launches of PlayStation Vue, a streaming TV service, and HBO Go for PlayStation 4.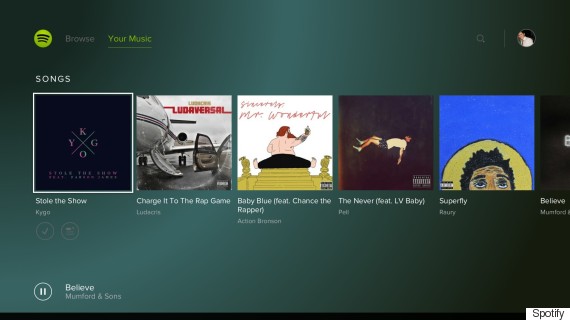 You'll access Spotify via the PlayStation's menu like any other app or game. Once the program is started, you can cycle through music on your TV and control it with your DualShock controller. You can also control music using a connected device, such as a smartphone -- a standard Spotify feature.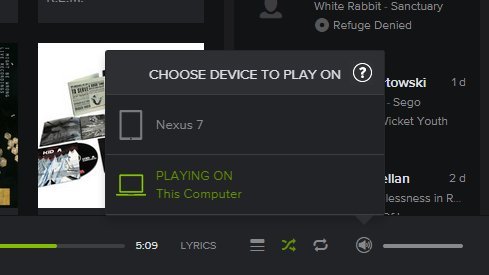 There is a unique feature on the PlayStation Spotify app, however: It will allow you to select music and play it over a game's existing audio. If you were so inclined, you could blast some Drake over "Minecraft" or Johannes Brahms over "Call of Duty: Advanced Warfare."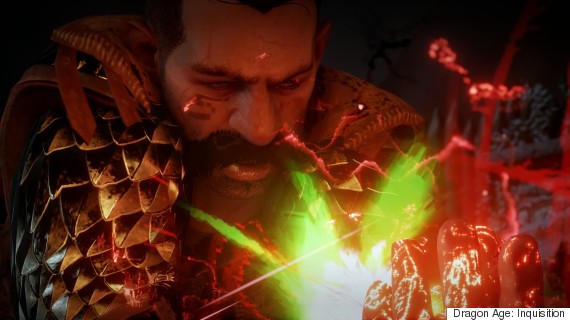 Of course, just because you can do something doesn't mean you should. Tom Happ, developer and composer for "Axiom Verge," an upcoming PlayStation 4 title, told The Huffington Post that sound is a vital part of many games.
"I do personally feel that games tend to go hand in hand with their soundtracks, so it would be a little like watching the music video for one song while the audio from a different song plays," Happ told HuffPost.
That said, you might be forgiven for throwing on some interesting tunes if you're spending hours dodging lightning in the Thunder Plains of "Final Fantasy X." (Just trust us on this.)
Spotify will be available on your PlayStation Monday -- the app is "rolling out," meaning there's not a specific time you should expect it. It's launching in 41 different markets, including the United States, Canada and Mexico. If you already have a Spotify account, logging in is simple, and both the free and premium versions will work. If you don't have a Spotify account, you can sign up via PlayStation and use the credit card associated with your PlayStation Network account, a Spotify representative said. New users will be able to test Spotify Premium for 30 days at no charge.