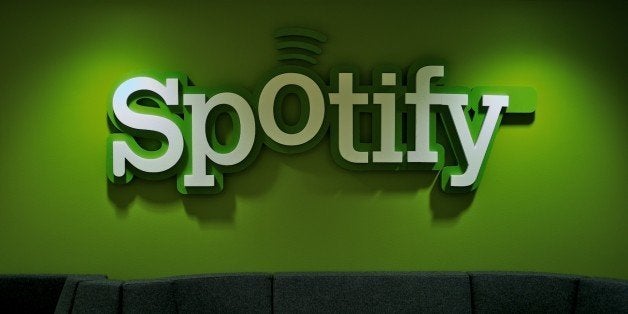 Sometimes, silence really is golden.
At least that was the case for the Ann Arbor, Michigan-based indie funk band Vulfpeck, which used a 10-song album called "Sleepify" composed entirely of silence to rake in an estimated $30,000 from Spotify for streaming royalties. That is, until Spotify decided to silence the silence.
For Vulfpeck, "Sleepify" was one part troll-esque marketing stunt, one part organic crowdfunding scheme. In March, Vulfpeck put "Sleepify" on Spotify and released a video with keyboardist Jack Stratton, who had a plea for fans: Stream this album of silence over and over while you sleep, and we will use the money Spotify pays us to fund a free tour. Considering a Spotify song only needs to be played for at least 30 seconds to register as a play, the 10 songs on "Sleepify" titled "Z" through "Zzzzzzzzzz," are all 31 or 32 seconds long.
At first, Spotify seemed to appreciate the savvy workaround by Vulfpeck. "This is a clever stunt, but we prefer Vulpeck's earlier albums," Spotify spokesman Graham James told Billboard in March. But by April, Spotify issued the band a takedown notice for a terms-of-service violation. This week, the streaming service took the album down completely.
In response to the initial takedown notice, Vulfpeck released an album on Spotify titled "Official Statement," featuring a statement doused in reverb and delay, a track that's 31 seconds of silence and a 32-second keyboard instrumental.
You can listen to the band's "Official Statement" below in "#Hurt."
But even though the album eventually got pulled off the airwaves, "Sleepify" brought attention both to Vulfpeck's actual work and to how Spotify's payment system works. The stunt highlights the occasionally contentious relationship between indie labels, artists and streaming services when it comes to how to work out compensation. Indeed, inspired by Radiohead frontman Thom Yorke pulling the catalog of his Atoms for Piece side project from Spotify, several indie labels told HuffPost in July that they would support their artists if they were to boycott the service.
"Spotify pays two months after the listen. So we'll know in May sometime," he said.
REAL LIFE. REAL NEWS. REAL VOICES.
Help us tell more of the stories that matter from voices that too often remain unheard.