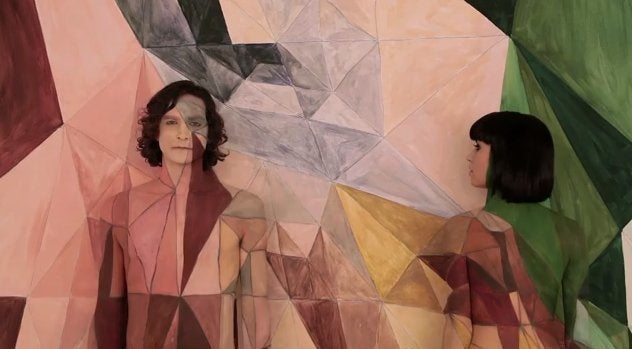 Okay, seriously, folks: How many times did you play "Somebody That I Used To Know" at full volume on your computer this year? Hundreds? Thousands?
Spotify, the popular international streaming music service that landed in America in mid-2011, has released its first-ever year-end countdown for the United States, ranking its most-streamed songs of 2012 for the U.S. of A. And it looks like Spotify listeners are reinforcing their radio listening habits by replaying some of the most humongous Top 40 hits of the year, over and over and over. (Does anyone not know the chorus to "Call Me Maybe"? Seriously, step forward).
Here are the most-streamed songs by American Spotify users for the year 2012. As always, we're counting this list down "T.R.L."-style, for maximum excitement. Also, a disclaimer: Neither I nor the Huffington Post are responsible or liable for any of the following songs getting stuck in your head for the next 48 hours.
10. Nicki Minaj - "Starships"
9. The Wanted - "Glad You Came"
8. M83 - "Midnight City"
7. Flo Rida featuring Sia - "Wild Ones"
6. One Direction - "What Makes You Beautiful"
5. Maroon 5 featuring Wiz Khalifa - "Payphone"
4. Fun. - "Some Nights"
3. Carly Rae Jepsen - "Call Me Maybe"
2. Fun. featuring Janelle Monae - "We Are Young"
1. Gotye featuring Kimbra - 'Somebody That I Used To Know'
Spotify also released several other lists, along with its U.S. Top 10 singles. The most-streamed album globally, for example? David Guetta's "Nothing But the Beat," followed by new LPs from Gotye, Drake and Lana Del Rey. The most-streamed female artist was Rihanna, followed by Nicki Minaj and Adele; among the male solo artists, David Guetta, Flo Rida, Eminem and Skrillex topped the list.
And remember Spotify apps, the much-heralded expansion of the Spotify music player with third-party programs that could interact with the massive music library? Spotify also announced its most-used apps of 2012: TuneWiki, which scrolls lyrics in real-time with the song you're listening to, came in first place; Soundrop, which provides rooms divided by genre or interest where participants can vote for the next song, finished in second, followed by We Are Hunted, a well-designed music countdown app that presents lists of popular songs in different genres, based on the popular website.
Now if you'll excuse me, I'm going to go listen to anything besides Gotye to extract his infernal tune from the inner recesses of my brain where it now resides.
Below: Spotify's Top 100 Songs of 2012 for the United States
Related
Popular in the Community