The Grey Art Gallery is New York University's fine arts museum, located in Washington Square Park in New York City's Greenwich Village. It was established in 1974 by Abby Weed Grey, as a permanent home for her collection of Modern Asian and Middle Eastern Art and to promote international cultural exchange in an academic setting.
In our conversation, Lynn Gumpert, the Grey's Director emphasized that experimentation is essential to the Grey's mission. The Grey is essentially "a laboratory for experimentation about how exhibitions can be presented". Such experimentation and openness to new exhibition approaches and formats have characterized Lynn Gumpert's work since the early days of her career. From 1980 to 1988, she was a curator at the New Museum, working closely with Marcia Tucker, the New Museum's founding director [see also Oral History: Lynn Gumpert]. Their collaboration greatly influenced her thinking and Lynn Gumpert has since curated a series of successful exhibitions characterized by unexpected juxtapositions. Below, she talks to us about selected shows she has organized for the Grey Art Gallery.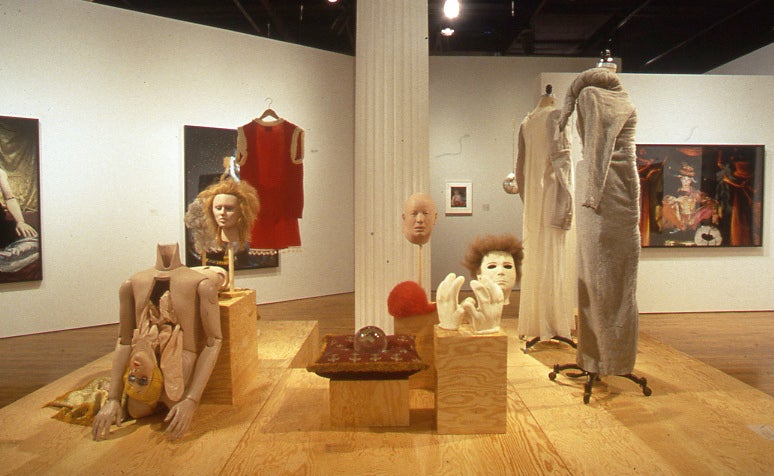 One of the first exhibitions we presented, soon after I became Director at the Grey in 1997, was Inverted Odysseys: Claude Cahun, Maya Deren, and Cindy Sherman (2000). This exhibition brought together works by three women artists who explored questions of identity through self-portrayals in photography or in film. The exhibition was about the journeys these women took and how these odysseys were reflected in their work. Although the three artists were born and lived in different times and places, they all challenged the notion of fixed identity.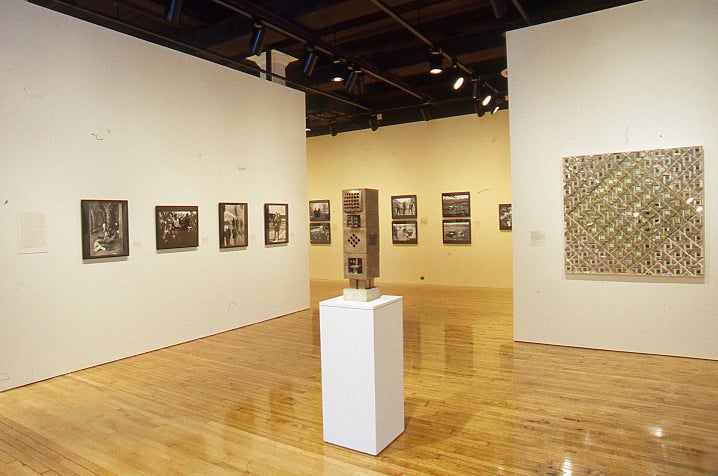 On Between Word and Image
Another example, that I think is interesting, is Between Word and Image (2002). This was the first time that I showed works from the Grey's Iranian collection. The exhibition featured three discrete but interrelated aspects. It opened with paintings, sculpture, and works on paper drawn, almost entirely, from NYU's Abby Weed Grey Collection of Asian and Middle Eastern art. These works were juxtaposed with a selection of black-and-white photographs by Abbas, an Iranian photojournalist living in Paris. The photographs he shot, during his visit to his native country in 1978, coincided with the outbreak of the Revolution, and chronicled how a popular uprising evolved into an Islamic movement. The exhibition concluded with a group of revolutionary posters, most of which were produced between 1978 and 1988. This exhibition brought together three different kinds of visual art practices and their juxtapositions engendered interesting dialogues.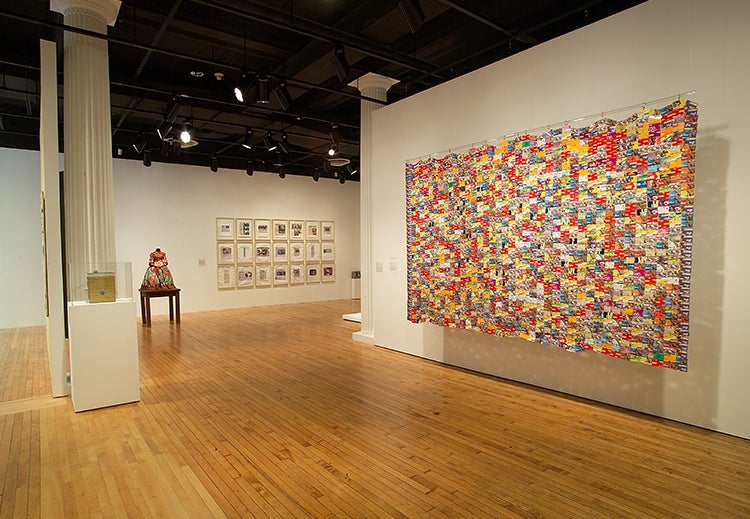 In The Poetics of Cloth: African Textiles / Recent Art (2008), we exhibited recent and historic textiles side by side with the work of contemporary African artists. This allowed viewers to appreciate that the creators were engaged in making art that invoked the past or pointed to the future. The exhibition was experimental because it included pieces both by traditional crafts people who worked within established traditions and by contemporary artists. At the time, I received a letter from one of the artists predicting that we will get criticized by both. But I was very happy with the result. When we organize shows, we always try to present different frameworks that facilitate new ways of seeing.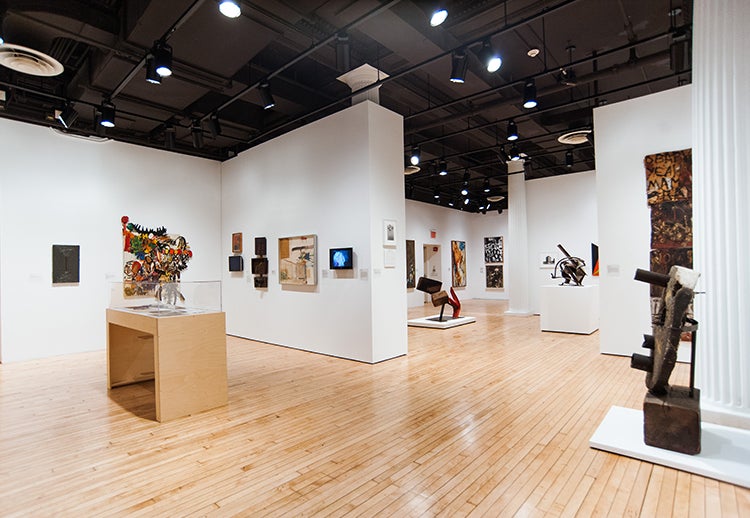 One of our most recent exhibitions, Inventing Downtown: Artist-Run Galleries in New York City, 1952-1965 (2017), revealed how artists conceived and created their own exhibition opportunities in mid-20th-century Manhattan. This exhibition, and the accompanying book, offered new perspectives. It is the first exhibition and publication that looked at a remarkable fecund period of American art from the vantage point of artist-run spaces. So this was another kind of experimental exhibition, because we were looking at how artists took matters into their own hands. And then, the challenge was, how do we present that? At first, we thought that the show would consist primarily of documentation, but then, Melissa Rachleff, the exhibition curator who is also a faculty member at NYU, realized that the art was very strong and had to be included. I believe that Inventing Downtown, can be seen as a paradigmatic model for the type of show a university art museum should mount. It furthers new scholarship of a vital period in American art, and brings to light many works that have previously been overlooked.
We are now working on an upcoming exhibition titled Multiple Modernisms. It will focus on highlights from our collection, and specifically, on works from Iran, Turkey, and India. We have done several smaller exhibitions in the past that focused primarily on Iran. We now want to bring together three different Modernisms and focus on what they share and how they differ.
I am thrilled to work in a university setting. In this particular political and cultural climate, I garner hope and get inspired by many of my colleagues who are engaged in resisting the temptation to passively observe and sit on the sidelines. In addition to being sites of contemplation, museums can be venues for engagement. Visual literacy is becoming increasingly vital. A benefit of working at a university museum is that we are not restricted to presenting shows that attract large audiences in order to generate income. Indeed, the Grey Art Gallery offers free admission to not only the university community but all inhabitants of the tristate area along with visitors to New York City. Experimenting with different exhibition formats and collaborating with NYU colleagues is truly inspiring. University museums rock!
The transcribed text has been edited for length and clarity.
Calling all HuffPost superfans!
Sign up for membership to become a founding member and help shape HuffPost's next chapter
This post was published on the now-closed HuffPost Contributor platform. Contributors control their own work and posted freely to our site. If you need to flag this entry as abusive,
send us an email
.