From the creative juices flowing inside the private Ateliers to the magical world of Broadway to Hell's Kitchen, these four inspiring and uber-talented individuals let their passions guide the direction of their life's work. So next time you doubt whether or not it is possible to follow your dream, live your passion, embrace your talent, or heal your life, remember that these four individuals did it, and so can you.
#1 - In Women's Fashion: Maggie Norris of Maggie Norris Couture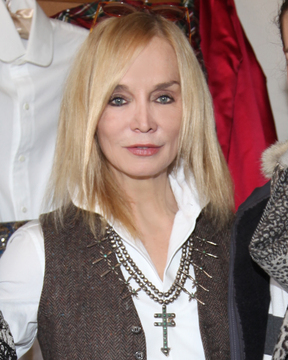 Maggie Norris originally moved from New Orleans to New York City to attend Parsons School of Design. As soon as she graduated, Ralph Lauren recruited her as his Creative Designer. (Not bad). Eventually, she became Director of his Women's ready-to-wear collections and accessories. Maggie's imaginative mind led the future vision of the brand toward what it is today.
After leaving Ralph Lauren and working for Mondi in Europe, Maggie returned to New York City and developed her own clothing line, Maggie Norris Couture.
Maggie Norris' designs are reminiscent of a romantic and sultry fairytale. Her gowns, bustiers, and jackets have been featured by the likes of Vogue, Vanity Fair, W, Elle, and The New York Times. Nicole Kidman, Jennifer Aniston, Halle Berry, Beyoncé, and Michelle Obama are just a handful of the celebrity clientele who have adorned themselves in Maggie's one-of-a-kind couture masterpieces.
Maggie's creations are not only considered fashion, but actual works of fine art. They are meticulously sewn, embroidered, and beaded completely by hand and have been exhibited in major museums, celebrated in books, and depicted in paintings. Maggie Norris is always seeking inspiration, but it is quite evident that she is, in fact, the unique inspiration for other renowned artists, as well.
#2 - In Men's Fashion: Chuck Hellman of Hellman Custom, Nick Graham, and Blaine's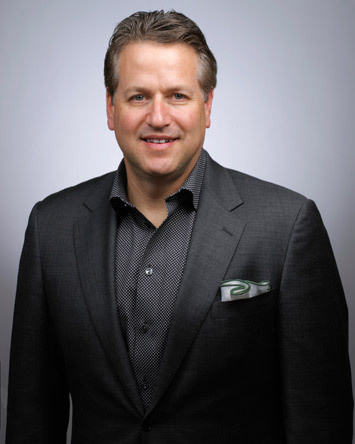 Chuck Hellman spreads his expertise around when it comes to men's fashion. As former CEO of Robert Graham, Chuck is not only the current CEO of Nick Graham (founder of Joe Boxer and no relation to Robert), but also the owner of two businesses in the clothing industry.
At Nick Graham, Chuck says, "We are teaching men how to feel comfortable with fashion." His job is to help take the brand global, and they are well on their way. According to Chuck, "This will be bigger than Joe Boxer."
Chuck Hellman also started his own custom clothing company, Hellman Custom, exclusively tailoring made-to-order menswear for Major League Baseball players. Through his work at Robert Graham, Chuck was introduced to many MLB players, and parlayed those connections into a booming business. Chuck follows his heart when it comes to making a living. He loves baseball and fashion and adds, " The players understand I know what they need and provide a service that is easy and fun for them. They tell me their ideas and I execute so they can have that style all their own."
A native of Cincinnati, Chuck Hellman decided to bring New York fashion to his hometown with Blaine's. He's always wanted to own his own store providing exclusive brands not yet seen in that area. His goal is to make Blaine's one of the best luxury men's stores in the country, and has big plans to expand in the works. With one of Cincinnati's favorite Red's players, Joey Votto, as the spokesman for the store, how can Chuck go wrong?
#3 - In Music: Cathy Venable of Broadway
(www.cathyvenable.com)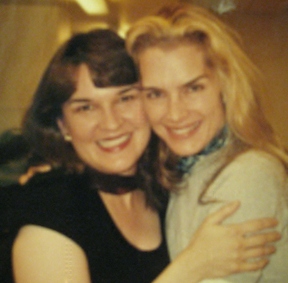 Cathy Venable came to NYC from Tulsa, Oklahoma with the dream of working on Broadway, and her unrelenting determination and hard work paid off! With 11 Broadway shows under her belt, Cathy has proven her worth as a sought-after pianist, mezzo soprano, and assistant conductor.
Her Broadway debut was in Wonderful Town, starring Brooke Shields. Cathy says, "I sent resumes to all of the pianists working on Broadway shows in 2003, and Josh Rosenblum, conductor of Wonderful Town, was the first to hire me. I played for Brooke's rehearsals as she learned her role, and she was a GEM. She worked really hard, and was a delight."

Cathy's other Broadway performances include: Beauty and the Beast, Evita, Anything Goes, and How the Grinch Stole Christmas. Currently, she's working on both Cinderella and Les Miserables. Cathy has also been a pianist for The Radio City Music Hall Christmas Spectacular and My Fair Lady at Lincoln Center with the New York Philharmonic, among countless other productions.
A typical review of one of Cathy's performances echoes this one from The New York Sun: "Pianist Cathy Venable was perfectly suited...approached everything on the program with beautiful, sculpted phrasing, sensitivity and nuance."
Cathy Venable's musical accomplishments are a shining example of the saying that anything is possible if you believe in yourself. So, next time you have tickets to Broadway, just know that Cathy is probably right there with you making the magic happen...Bravo, Cathy!
#4 - In Food: Seamus Mullen of Tertulia and El Colmado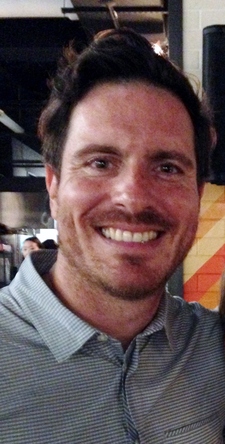 The New York food scene would certainly not be the same without the contributions of award-winning chef and restaurateur, Seamus Mullen. In 2011, Seamus opened his restaurant Tertulia in Manhattan, which has received critical acclaim, and more recently, he launched El Colmado, a tapas and wine bar at Gotham West Market in Hell's Kitchen.
Seamus Mullen has also spent his share of time in front of the camera. Fans of Food Network will recognize Seamus as one of the finalists on the popular Food Network series The Next Iron Chef and as a judge on Chopped.
Following a personal battle with his health, Seamus decided to write his first cookbook: "Hero Food: How Cooking with Delicious Things Can Make Us Feel Better." In his book, Seamus shares his philosophy that food can be delectable, and at the same time, heal our bodies. His moving story of wellness and transformation is entirely uplifting; thus, in addition to being an incredible chef, Seamus has much to teach us about living life to the fullest and helping others in the process.
REAL LIFE. REAL NEWS. REAL VOICES.
Help us tell more of the stories that matter from voices that too often remain unheard.