As Mark Twain said, "the human race has one really effective weapon, and that is laughter." That couldn't be more true for comedian Nicky Paris. "Comedy saved my life," he says.
Now a regular on the comedy club circuit, Nicky appears weekly at the Broadway Comedy Club in New York City and at many other hot New York clubs. He also stars in two YouTube shows: his own weekly variety program on hot topics called the Nicky Paris Show and The Nick and Kelley Show with Kelley Lord. He also lends his sharp wit to The Wendy WIlliams Show and Elite Daily. This weekend and next month he will performing at the Taj Mahal in Atlantic City.
Born and raised in Staten Island, New York, Nicky's little brother Christian was born with spinal muscular atrophy. Doctors said Christian wouldn't live past the age of 2. Unable to walk, he eats from a feeding tube and gets 24 hour care. "My parents, understandably, spent much of their time and energy focusing on Christian's health and keeping him strong and healthy," says Nicky.
And when Nicky realized he was gay, he really struggled to accept himself. "My whole life people have tried to change me," he says. "That made me very insecure because I couldn't be what they wanted me to be." However, when Nicky found that he could make people laugh that changed everything.
The comedian shared photos from his photo shoot with famed photographer Dee Guerreros whose work has been exhibited at MILK Studios in New York and Los Angeles. Guerreros has also documented shows at New York Fashion Week for Carmen Marc Valvo, Zang Toi, Charlotte Ronson, Rolling Stone, MTV, Elle, Comedy Central and more.
Nicky also opened up about his comedy and personal life.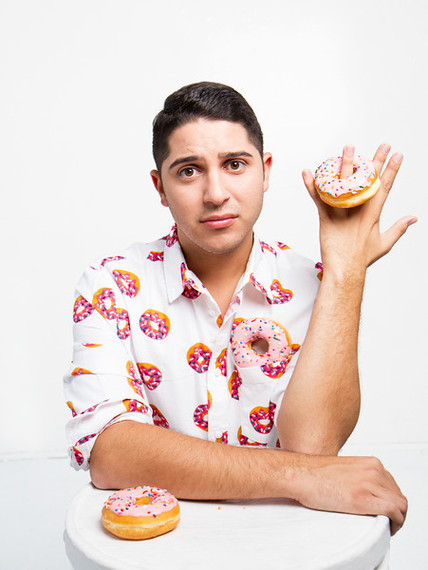 What inspired you to go into comedy?
I didn't choose comedy, comedy chose me. My whole life I was like a character out of High School Musical. Call me Zac Efron. As a little kid, I dreamed of growing up and becoming the next Britney Spears but I have a muffin top. I NEVER thought I'd be a comedian. It really was fate. The first time I ever did stand up, I was seventeen and at an open mic comedy night on a cruise ship with a few friends. Everyone was absolutely terrible. My friends forced me to go on stage, I had nothing prepared, completely went up there with a clear head and said whatever was on my mind. I talked about everything I hate about cruise ships. I got a standing ovation and the rest was history. I was hooked! As soon as I came home, I hit the comedy scene and would wait hours to get up on any stage that would have me for even a minute.
When did you first discover that you HAD to be a performer and a comedian?
Being an entertainer is my soul. You can lock me in a room for hours on end and I could make up an entire show in my head. I actually did that a lot as a kid. My action figures and furniture always were a great audience. They never heckled and or complained about the two drink minimum. (I miss them.) Performing for me has always been my escape from whatever I'm going through. It's where I'm happiest. When I'm up there on stage, it feels like nothing can touch me. Whatever I'm feeling, it's always okay.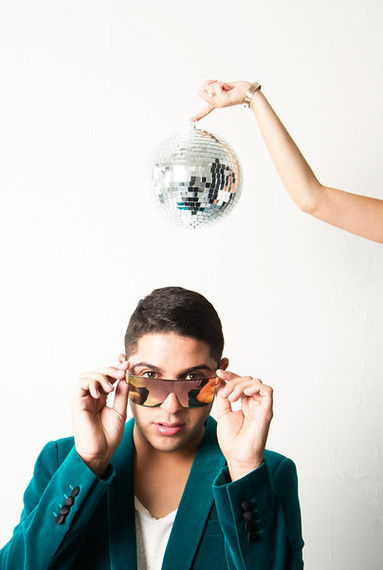 How did comedy transform your life and help you heal?
Comedy gave me the power to be the person I always dreamed of being. I truly couldn't tell you where i would be without it. Sometimes I sit back and I can't believe how lucky I am to be able to do what I do and entertain audiences. It's so important for me to laugh at everything. I always find humor in everything I struggle with and that's how I cope. No matter what I'm going through I'm always thinking, you're okay, this is gonna be funny tomorrow. The world needs more laughter. I want my comedy to inspire people to laugh and not take life so seriously. I'm not an angel nor do I claim to be, but my intention is to spread happiness.
How did you first know that you were gay?
I knew I was gay when I saw George of the Jungle with Brendan Frazer. I think he should have won an Oscar just for his six pack and killer thighs alone. What's really funny, is that everyone knew I was gay before I did -- like my entire middle school who used to yell it at me when I walked down the halls. Thanks for the heads up, everyone.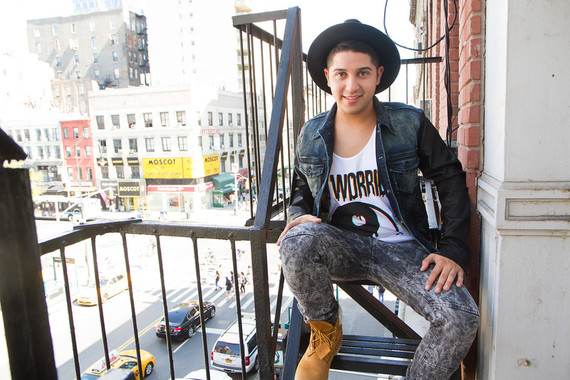 Can you talk about your life at home?
My home life has always been a little crazy. My little brother has SMA (Spinal Muscular Atrophy) and his entire life, he's been in a wheelchair. He wasn't supposed to live past two. He is the strongest kid I know. Our lives are a little crazy but it's normal for us. We live with home health aids almost 24/7. It's kind of weird, to always have a stranger in your home but I deal. My parents have a lot on their plate and they always have. My brother's health has always been extremely time consuming. My dad is a talented architect who runs his own business with my mom. My mom is a cancer survivor. And then you have me just trying to navigate my way through it all.

You were told that being you was wrong. That it was wrong to be gay. It was wrong to be someone who spoke his mind and pushed the envelope. How did you handle that?

My whole life people have always tried to change me. I believe that made me very insecure. I couldn't be what they wanted me to be. I truly never felt understood by anyone. I still don't. Who I am isn't what my parents expected. It made it more difficult to deal with the cards they had been given. In a lot of ways I wasn't the person who was going to make their lives easier. I grew up very angry at them. I blamed them that I was feeling so bad about myself. But that anger fueled my humor. That's why I'm a comic. That feeling of being on stage and connecting with the audience - when they laugh, I feel loved and accepted for my humor and who I am.
How is Christian doing? And how does your family get through it all?
Christian's health is always a struggle every day. But he has such a humorous outlook on life. I think we're a lot a like in that sense. I undoubtably have it easier. As I get older, I realize how hard everyone's life is. Christian is extremely inspiring and he inspired so many people. His story caught the eye of rapper Big Sean. They're great friends. Christian is also becoming pretty popular on social media. He has thousands of Instagram followers. I have about ten. Maybe I can open for him someday!
Did you ever feel guilty about not being the sick brother?
I feel a lot of guilt in a lot of ways. I could never go what he goes through every single day. To not be able to roll yourself over in bed. Or have to use a feeding tube to have a meal. You ask yourself why bad things happen to good people. He was just born into this life. I often wonder why it couldn't have been me. But can you imagine if it was? I would have written 13 books by now and had a Lifetime Original Movie. I love to complain.
Where can people see you perform and what's next for you?
My favorite place to perform is the Broadway Comedy Club in New York City. It's my home club. I love performing there. And I am grateful for renowned club owner Al Martin and his wonderful family and staff like the amazing Eric Hanson and legendary Gladys Simon. I've truly earned some of my stripes on their stage, I still have so many stripes to earn. I'm never satisfied and always have my eye on what's next. I've been apart of some amazing projects this year. I played a few casinos and even made my Off-Broadway debut. Someday, I aspire to have to have my own show and be chased by paparazzi into CVS.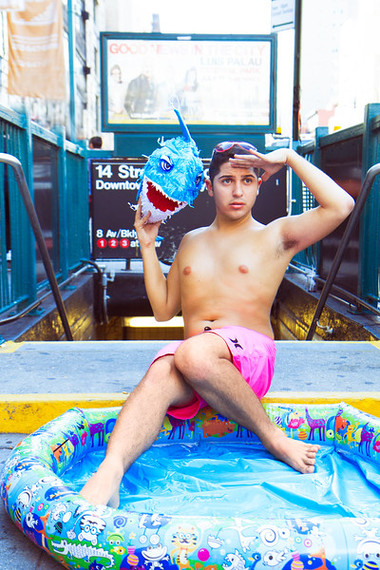 All photos by: Dee Guerreros/Photos Used With Permission
Calling all HuffPost superfans!
Sign up for membership to become a founding member and help shape HuffPost's next chapter