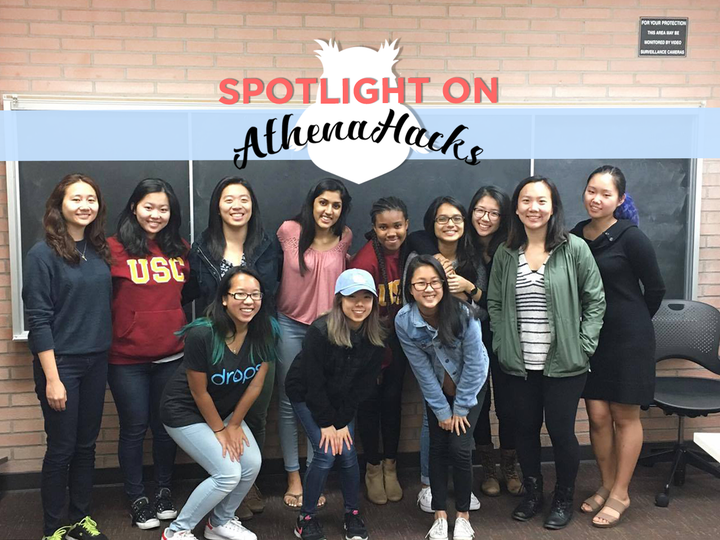 Currently only 20% of Hackathon participants are women. This is a low number and unfortunately similar in scope to the percentage of women pursuing degrees in Computer Science.
How do we begin to build community around women in tech, outside of simply having more women pursue degrees? One answer is the emergence of all-female hackathons, a 24 or 48 hour timeframe over which women get together to pitch ideas, form groups, and begin to explore solving important technical challenges. There are technical workshops, panels and fireside chats, and project demos at the end of the weekend.
This weekend I was honored to be invited to AthenaHacks, a Hackathon for women based out of USC held on April 8-9th. Though housed at 1 school, there were over 300 attendees from all over Southern California. So as to not exclude any allies and to ensure the community was inclusive, there was a statement on their website that said "trans and non-binary inclusive" students were welcome. No previous experience was necessary to participate - all you needed was your passion in closing the gender gap and exploring technology.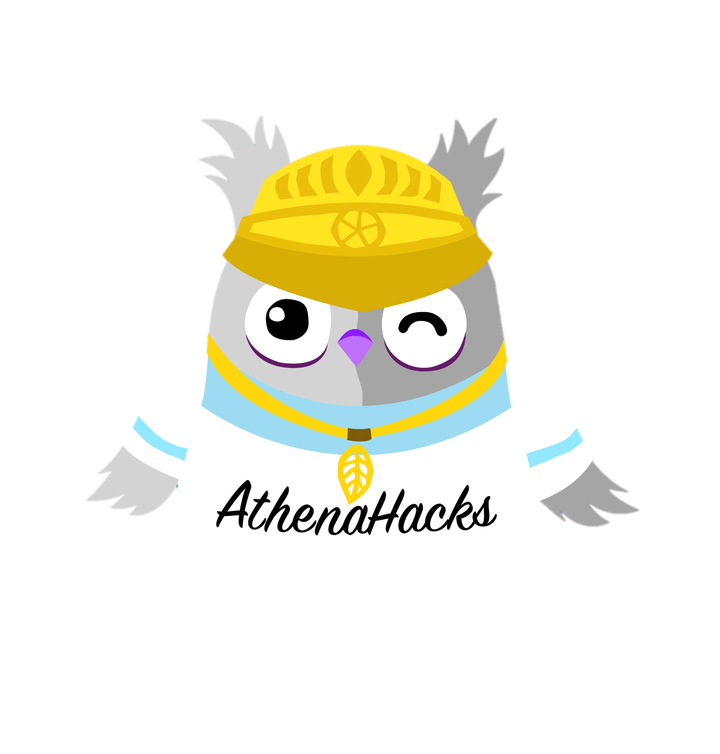 I was generously invited to attend and host a workshop, and in introducing myself to many women I heard about their amazing ideas! One that stood out: a group who wanted to use augmented reality (AR) to help patients with Post Traumatic Stress Disorder by showing them puppies. Here's the opener for my session:
"In full disclosure, I've done a number of speaking engagements like these where I give a presentation filled with stats that reflect how few women in tech there are. But I veered away from that because you know that - that's why you are here. So instead I wanted to do something different.
I recently returned from a 2 week visit to India for a family wedding. Over the course of my time there I met hundreds of people, ranging from family to friends to conversations with strangers in passing. The main thing that stood out is that not one person asked me what I did for work. Here in the US much of our value is so tied up in what we do that we can't imagine opening a conversation any other way than to discuss our jobs. In India, conversations revolved around what my interests were, who I was as a person, and what I wanted in my life. I'm going to carry that with me and as best I can moving forward introduce myself not by what I do, but by who I am.
I'm someone who's passionate about diversity, particularly women in STEM. I'm an entrepreneur and an innovator. I'm a traveler who loves art and learning about other cultures. I'm a cheerleader for other people's careers. And I want to be known for how I treat people and help them along their journey. Ultimately, we are never one thing but rather the sum of our parts. So as Women in Tech, I hope you will also remember that you are so much more than the code you produce. You bring your entire selves to the table, and your ideas at this hackathon are a reflection of that. You are going to be the future leaders of this country - CEOs, Venture Capitalists, Engineering and Design Managers, so look around and cherish one another because I guarantee that these relationships will be instrumental to your careers later on in life."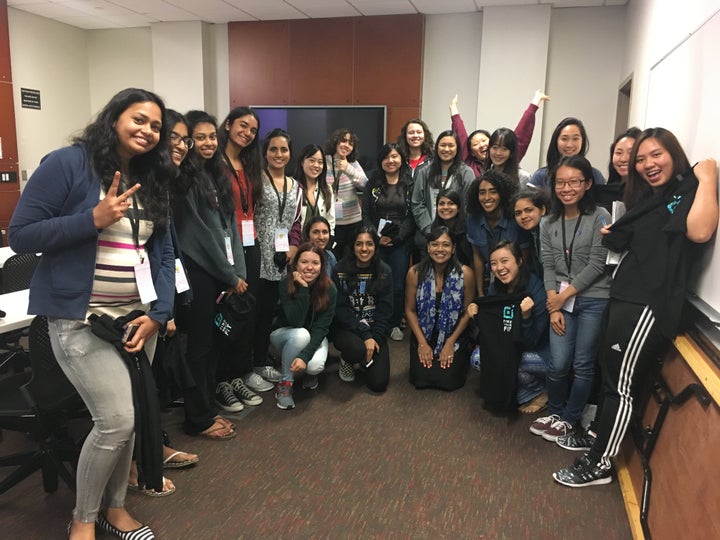 I went on to discuss the evolution of ReigningIt - a platform that Angela Cleveland and I co-founded to inspire women to follow their passion for tech, advocate for change, and pave a pathway for the next generation of women - along with tactical points on finding an internship. What struck me most was how numerous high school and college women came up to me afterwards with one common question - how can they build confidence when they haven't been coding or gaming since the age of 5 like many of their male counterparts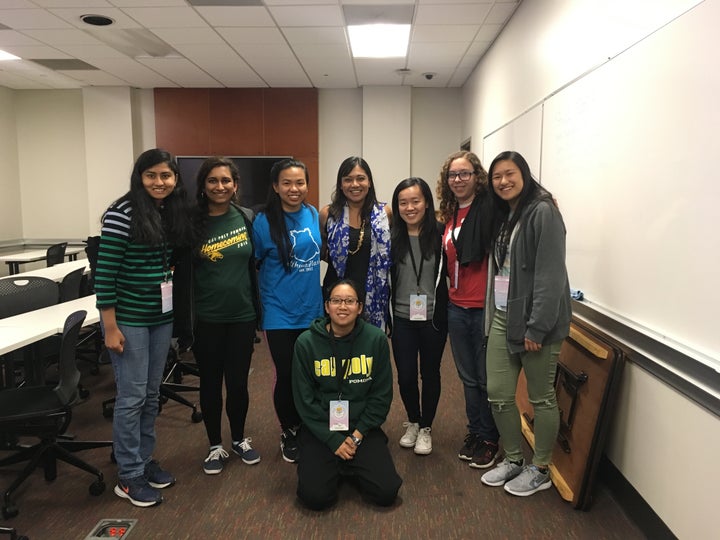 This was heartbreaking. So many young girls start off strong in school with math and science, with the same level of confidence as boys, but by 4th grade something changes and girls feel less than. That they are not good enough or that at age 18 they have a lack of experience to be successful. Here is my advice to these women and many others from around the world facing similar challenges:
Do not look at the periphery or compare yourself with others. Face forward and focus on yourself.
You are young and just starting your career, and even if not it's never too late to learn.
Don't get overwhelmed trying to understand it all: think of what you like to do as you will excel in that - not what you struggle to learn.
Talk to others - alumni who have graduated and working in tech. More often than not they will be more than willing to help you. One day you will be in their shoes and and happy to pay it forward.
Don't follow the herd - take an internship if you love the culture, mission and people. No one can dictate your happiness but you.
I applaud everyone (because it takes a village) who worked tirelessly to bring AthenaHacks to life. I hope that more schools will decide to start their own hackathons. They allow women in tech to interact with one another, share ideas, and know that they are not alone.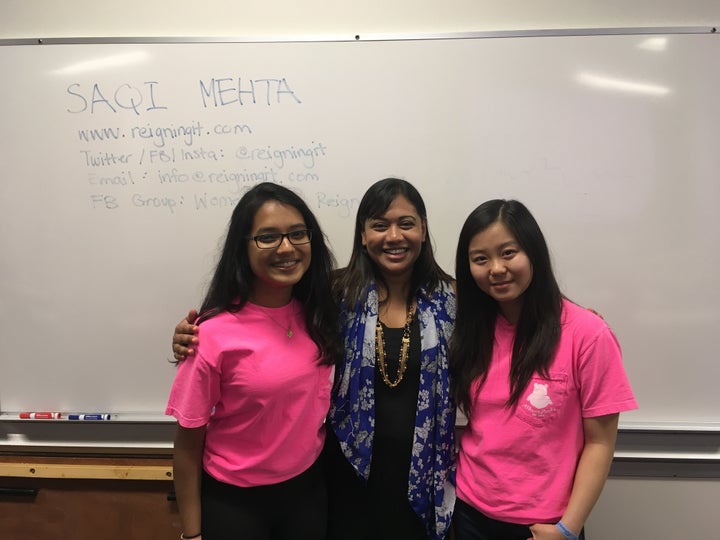 Support HuffPost
The Stakes Have Never Been Higher
Related
Popular in the Community