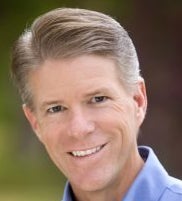 Lawyers make great storytellers. You only have to look at best-selling authors John Grisham and Lisa Scottoline to know that. Lawyers by day and writers by night …and any other spare minutes they could find, they wrote their way to literary success. We can place author Darin Gibby, whom I've "spotlighted" today, in their esteemed company. He is an honest, erudite, and charming man with a true gift for writing.
Darin is the author of three fiction books, The Vintage Club, Gil, and Chasing Hindy. He has also authored one non-fictn book, Why Has America Stopped Inventing which was #1 on Amazon in two non-fiction categories. I was introduced to Darin's style of writing a few years ago when I was asked to review his first work of fiction, The Vintage Club, an International Book Awards 2014 Award-Winning Finalist in the Fiction: Thriller/Adventure category
Gibby's second fiction piece, Gil, is a story that deals with a man who not only possesses an extraordinary God-given athletic gift, but also has to deal with the unexpected complexities of everyday life. The character of Gil is endearing as he is given a second chance to pursue his dream of playing major league ball, a dream once he had to give up in order to marry his pregnant girlfriend. But his gift, and second chance, come with a price.
A patent lawyer, Gibby used his expertise in that area of law to create his newest novel, Chasing Hindy. (release date April 1, 2017). The synopsis below is a perfect example of Darin Gibby's prowess in capturing his readers' imagination.
"Addy's dream as a patent attorney is to help bring a ground breaking energy technology to the world. Addy's hopes soar when she is wooed by Quinn, an entrepreneur, to join his company that has purportedly invented a car that can run on water using an innovative catalyst. After resigning her partnership to join Quinn, Addy discovers things aren't as they seem. The patent office suppresses the company's patent applications and her life is threatened by unknown assailants if she doesn't resign.
When she is arrested for stealing US technology from the patent office she realizes Quinn has used her. Now, Addy must find a way to clear her name while salvaging her dream of propelling this technology to the world, all while powerful forces attempt to stop her."
See? It draws you in easily and you want to know more about the character and how the story evolves.
Darin Gibby is a writer who invites his reader into the dreams, fears, and intricate lives of his characters with good, solid story lines and passion. He lives in Denver with his wife, Robin, his best friend, and, he tells me, completely honest critic of his work, and their four children. Besides the law and writing Darin is an accomplished triathlete, and also enjoys fly-fishing and skiing.
©2017 copyright Kristen Houghton all rights reserved
The author of nine top-selling novels is hard at work on a new series that features a paranormal investigator with distinct powers of her own. Houghton is also the author of two non-fiction books and numerous short stories which appear in popular horror anthologies.
She writes book reviews and author interviews for The Huffington Post
Related
Popular in the Community