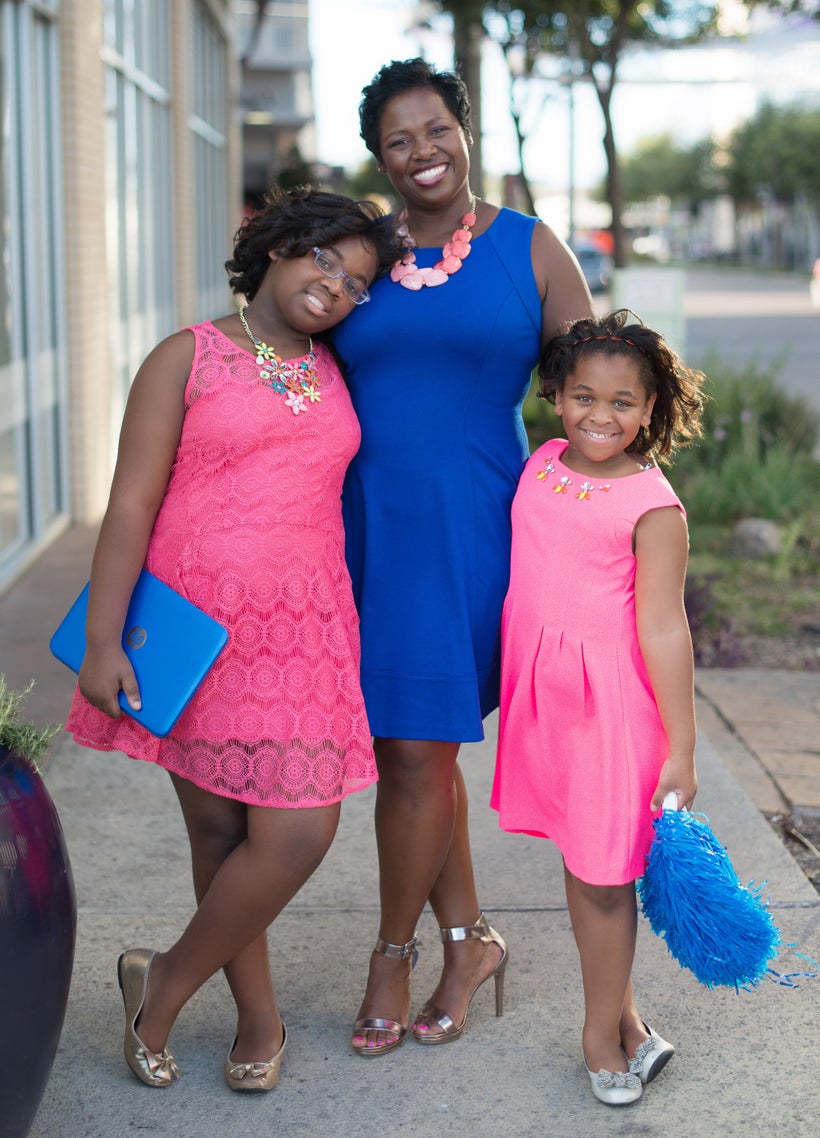 Aundrea Caldwell is the author of the upcoming book, "Wait, Did You Say Autistic?" Prior to embarking on this journey of becoming an author, Aundrea enjoyed a twenty-five-year career in Project and Product Management across multiple industries and technology areas. Aundrea wears many hats and but this ex-Googler has turned her focused on giving back and sharing her knowledge on topics she's passionate about - autism advocacy, career development and entrepreneurship.
Why did you become an advocate?
Answer: In October 2004, my son, Cameron, was identified as having autistic which then put me on the path of becoming an autism advocate. Over the course of the next 4 years, I battled with the educational and medical community over with the "inconclusive" test results of my son's official diagnosis. I knew my son's Kindergarten teacher was right but his other teachers felt he had a behavior problem. So, I gave up. But in 2008, there were two educators that decided to test Cameron again and the results were that he had Asperger's Syndrome. After the getting the diagnosis, the real work of supporting him and making sure that he was progressing academically and socially inline with his friends was my most important objective. However, there were times when the educational support groups did not have my son's best interest in mind. They had the school districts needs in mind. So, I was forced to take matters into my own hands and prepare a plan to get my son ready for his secondary education. My journey of navigating the educational system and the medical community led me in becoming an Autism Advocate. I'm now the Autism Mom the leads that discussion in crafting the right goals and objectives for my son and my daughter, who's a high-functioning autistic, at the beginning of each school year. I'm now the Autism Educational Advocate.
What have you accomplished for yourself or others through your advocacy efforts?
Answer: What I have accomplished in my autism journey is that I've written my first book. It's called, "Wait, Did You Say Autistic?". This book highlights stories from my autism journey about acceptance and advocacy. The key takeaways are that as parents we must accept and believe that our children being autistic is not our fault and once we accept this, we must begin to set the "tone" of acceptance for our family and friends. If they can't adhere to the environment you're creating for your child(ren) to survive, then you need to remove them from your circle of influence. For advocacy, I champion the idea that you must take the lead in planning, developing and executing on your child's academic, behavioral and social goals.
What needs to be done to raise more awareness or acceptance for individuals with autism?
Answer: As an African-American mother, I believe there need to be more support services for families of color especially for newly-diagnosed families. The reason that I decided not to participate in any mainstream autism programs was because I didn't see families that looked like my family. We felt isolated. In addition, it would be wonderful to see more families of color leading initiatives sponsored by Autism Speaks or Autism Society of America addressing awareness and advocacy campaigns. Many families are forced into isolation and that needs to end. Also, it's important that researchers better understand the drivers that have children of color getting diagnosed much later than other children.
What have you learned about yourself by advocating for those with autism?
Answer: What I've learned is that I'm a different kind of Autism Mom. I'm an African-American mother of two children on the Autism Spectrum. My son, Cameron, who is 18, has Asperger's Syndrome and my daughter, Mari, who is 12, is a moderate/ high-functioning autistic.
And here's what so different about me. The word autism doesn't even come up in our family discussions that often - mainly because it's our normal. There are no autism stickers on our cars. My family and I have never attended an Autism Speaks event or an autism social support group. It's not that we don't want to. It's just that we have been busy building a life where we can survive and thrive with these diagnosis. At first, I was very much nervous about my children's future and their level of independence as adults but that all changed about 5 years ago. I decided to accept the fact that my children's autism was not going to change and that we must learn to adjust our way of thinking. I decided to view it as an opportunity. So, now, I support my children in pursuing whatever goals they have which right now is animation and gaming. My son, who is a Freshman in college, is preparing to compete in his first gaming competition and we will be there to support him. His autism is his secret weapon because the desire to 'singularly-focus" on this one thing has made him an expert in video gaming. Autism did this for him which has changed my view of autism as something of an asset, not a "disability" Autism is just one of many attributes that describes my children - not the only thing and that's the parenting approach I have now taken.
How can we find more information about you? (List your website or social media platforms)
I also post commentary articles on LinkedIn and Medium on various topics.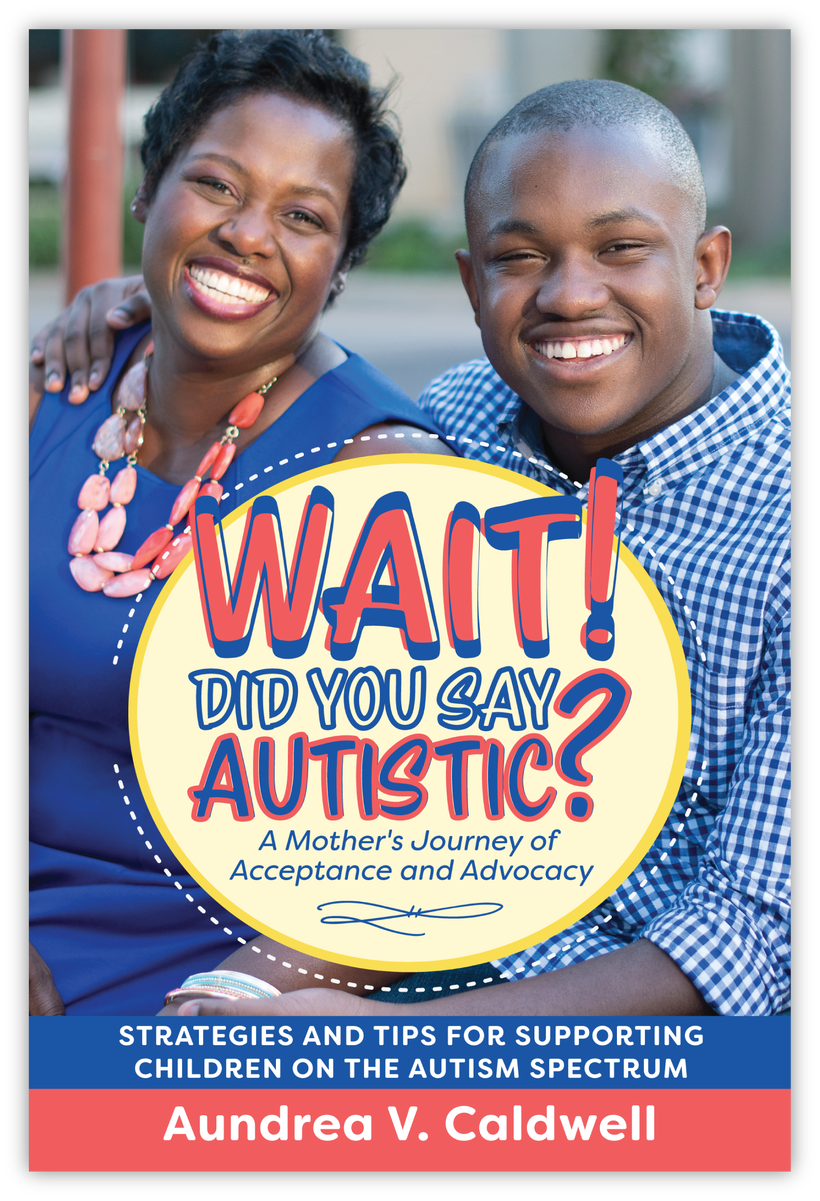 Aundrea calls herself "a different kind of autism mom". I know I've said those very words when describing myself to other moms. We are not what you expect. We've used situations and turned them into opportunities to help others. We may not know the answers to the autism puzzle but that doesn't stop us from making things happen.
Thank you, Aundrea for your dedication to the autism community.
Calling all HuffPost superfans!
Sign up for membership to become a founding member and help shape HuffPost's next chapter
This post was published on the now-closed HuffPost Contributor platform. Contributors control their own work and posted freely to our site. If you need to flag this entry as abusive,
send us an email
.