HuffPost may receive a share from purchases made via links on this page. Prices and availability subject to change.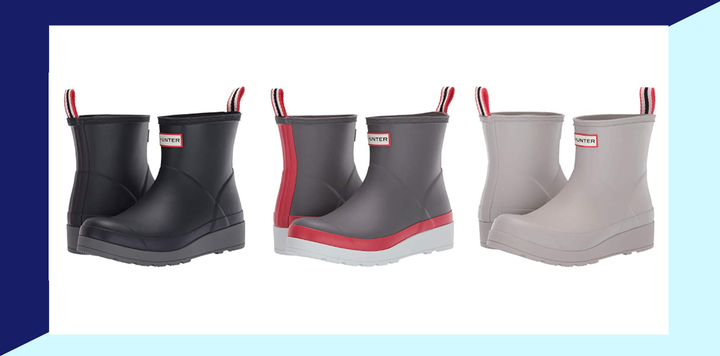 And while you've finally found a warm enough puffer coat and shearling lined snow boots, you might have missed out getting a pair of good ol' rain boots. Now that the ground is going to be covered with leftover mud and snow, rain boots can be an essential, especially if you're not particularly into bulky footwear.
Originally $95, both the "zinc" color, which is light gray, and the "stratus/flare" color, which is a darker gray with red and light gray accents, are on sale for $50. The "kombu/navy" color is only slightly pricer at $57.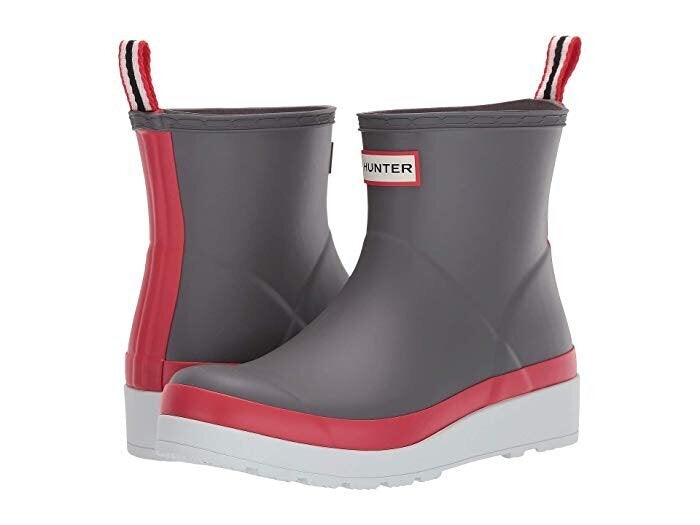 These boots are constructed from a natural rubber and are fully waterproof, so you don't have to worry about getting any slush from the sidewalk on them.
With a cushioned footbed that has a multilayered sponge insole, these boots are meant to be comfortable for your commute, too. They have a slight platform so they're a little different than standard Hunter boots.
Plus if you're more of a fan of ankle boots, these boots are shorter and easy to slip on. They comes in women's sizes 5 to 10.
It'll be spring in no time anyways, so you'll be breaking these in way before the start of April showers.