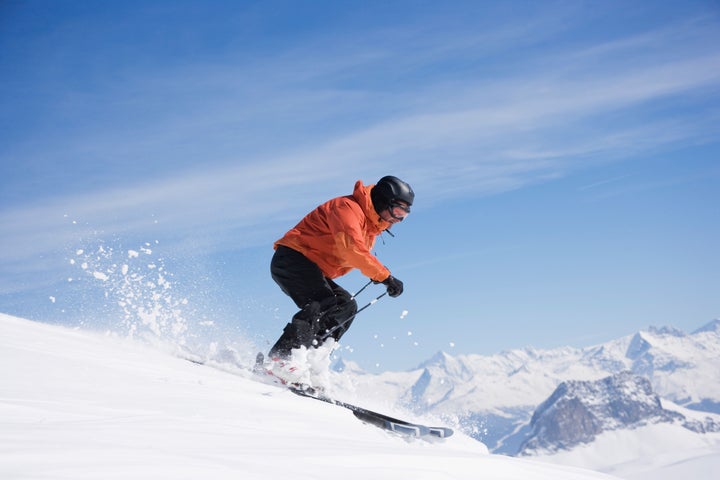 Spout Springs Ski Resort in Oregon is a popular destination for skiers and snowboarders. As part of a series on ski resorts, Huffington Post Travel offers our guide to Spout Springs Ski Resort, featuring all the key information snow lovers need to know before they hit the slopes.
The Basics
, nestled near Weston, Oregon, in the picturesque Blue Mountains and the
, is located 4 1/2 hours east of Portland and 40 minutes south of Walla Walla, Washington. Spout Springs offers a budget-friendly place to ski and is ideal for beginners and families as well as travelers seeking an off-the-beaten-path destination without the crowds of bigger resorts. The resort features child care, family memberships and a family-style restaurant serving up homemade cuisine.
The Mountain
Spout Springs boasts powdery, packed snow, as is common along the West Coast. The annual
is 300 inches, plus snowmaking capabilities. The mountain includes wide, beginner-friendly slopes, with the longest run measuring a respectable 10,000 feet. That single run is nearly twice the height of the hill, which measures 5,500 feet at the peak, with a vertical drop of 650 feet. The ski season lasts an average of 125 days, from December to May.
Trails And Lifts
Spout Springs includes
. Forty-five percent of the
are for beginners, 35 percent are intermediate and 20 percent are advanced runs. Although most of the trails are well-groomed and beginner friendly, there are more challenging areas
For more outdoor fun, Spout Springs offers a terrain park, night skiing and a snowboard park. Spout Springs has two double chairlifts and also offers designated snowshoeing trails for a different way to explore the mountain and nearby locales.
In The News
Spout Springs
to skiers in 1948, after several nearby areas flopped as ski resorts. The nearby Ski Bowl and Woodward Creek were too small for the crowds that came, so Spout Springs became the designated location for area skiers. The
and Forest Service worked together to make Spout Springs a major ski attraction in northeast Oregon. Definitely not a big-city-style attraction, Spout Springs continues to draw locals and others looking for well-groomed slopes without the crowds of larger resorts.
Cost
A one-day
, from 9 a.m. to 4 p.m., costs $32 for adults, $27 for youth aged 12 to 17 and $22 for children aged 5 to 11. A family season pass costs $1,000, for families with at least 5 members, or $545 for an adult family of two.
cost $18 to $38 per day for ski or snowboard equipment, with discounts available for children ages 12 and younger. Lessons cost $35 for a private one-hour lesson and $28 for a two-person lesson, with discounts available for group lessons.
Apres-Ski
Spout Springs is far from a fancy, upscale resort but instead offers cozy comforts that will make visitors feel at home. Spout Springs includes
for skiers to relax and unwind, with a gift shop, bar and
serving home-cooked meals featuring tasty menu items such as homemade soups, breads, pastries and ice cream. For lodging,
in nearby Weston has log cabins, RV sites and camping facilities. Umatilla National Forest, which surrounds Spout Springs, provides 1.4 million acres of diverse mountains, valleys, grasslands and rivers for a range of activities, including camping, horseback riding, fishing and scenic driving.
WATCH: Spout Springs Ski Resort
Skiers enjoy the night skiing at the top of Tollgate at Spout Springs Ski Resort.
Popular in the Community