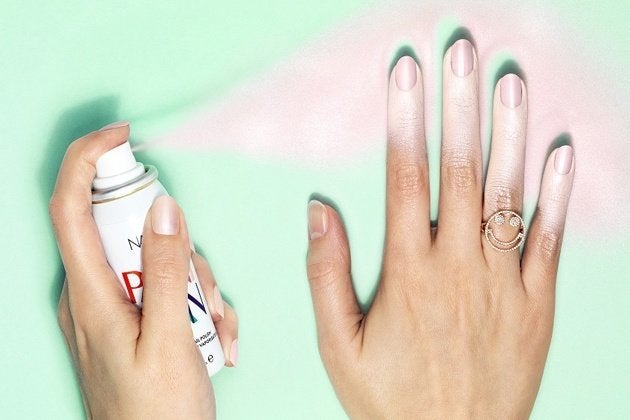 Some may call the spray-on nail polish trend "lazy" or "messy," but we think it's pretty awesome. Unlike traditional nail lacquers that require a steady hand and a long drying time, aerosol-based nail polishes allow you to spray on a manicure in under 20 seconds. Amazing, right?
Though you may have come across that "As Seen on TV" infomercial for Spray Perfect, the company that's actually credited with revolutionizing the product is London-based company Nails Inc. Their Paint Can sprays are now available stateside in three highly pigmented shades, including Hoxton Market (a hot pink), Mayfair Lane (a pastel pink) and Shoreditch Lane (a gleaming silver).
Milk Makeup and China Glaze have recently added spray-on nail polishes to their beauty lines, proving that this trend isn't going anywhere any time soon.
Here's exactly how it works, demonstrated in GIFs by Nails Inc.
You start by applying a base coat -- because you've got to protect your natural nails and provide a smooth surface for the pigment to adhere to. You can either use your own traditional brush-on base coat, or one that may be sold with your spray-on polish.
Next, shake up the can and spray on your nail polish. Pro tip: Place a paper towel or old newspaper to prevent getting product all over the place. And be sure to hold the bottle at least 3 to 5 inches above your hand to evenly disperse the pigment.
Don't worry about getting the spray-on nail polish all over your fingers -- you can remove the excess paint by simply washing your hands or using a makeup remover wipe.
Seal your manicure with a traditional top coat and you're done!
Want to give spray-on nail polish a try? Shop our editors' picks below.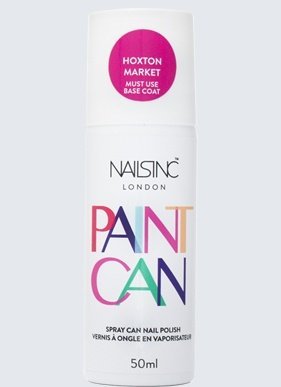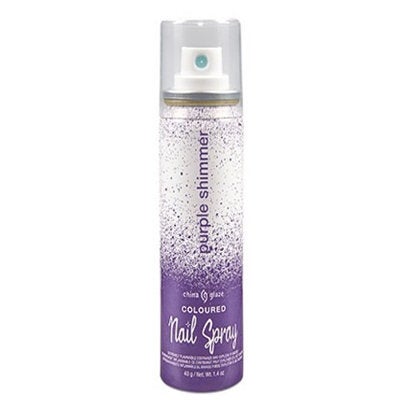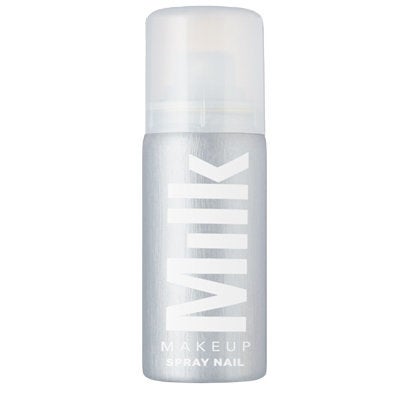 Related