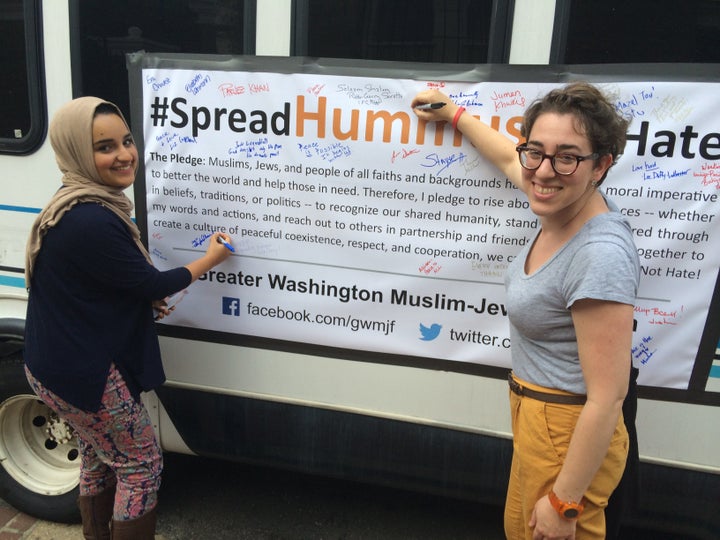 Hummus is a signature dish of Middle Eastern cuisine -- a delicious spread made from mashed chickpeas, tahini, olive oil and seasonings.
On Thursday, hummus will become a symbol of peace as 15 Muslim and Jewish activists break bread together and participate in an all-day bus tour of Maryland, Washington D.C. and Virginia with a message of reconciliation. Bearing trays of homemade hummus and pita bread, the activists hope to spread the message that Muslims and Jews refuse to be enemies.
The activists will share hummus and pita with people they meet during the day and invite members of the public to sign a "Stand Up for the Other Pledge" created by Dr. Ali Chaudry, President of the Islamic Society of Basking Ridge, New Jersey.
The pledge states: "While interacting with members of my own faith or ethnic community, or with others, if I hear hateful comments from anyone about members of any other community, I pledge to stand up for the other and challenge bigotry in any form."
The second annual Spread Hummus Not Hate bus tour is a joint venture of the New York-based nonprofit, Foundation for Ethnic Understanding (FFEU) and the Greater Washington Muslim-Jewish Forum. It's part of a monthlong "Season of Twinning" initiated by FFEU to promote Muslim-Jewish events in communities around the world.
The campaign began in 2014 in response to a series of anti-Muslim ads that appeared months before on city buses in D.C. and New York City. The offensive ads were bought by the American Freedom Defense Initiative, a group led by Pamela Geller, and were ruled unconstitutional by a federal court in August 2015.
For Walter Ruby, FFEU's Muslim-Jewish program director, this year's follow up campaign is a powerful symbol of peace amidst heightened tension between Muslims and Jews in the Middle East and around the world.
"The elephant in the room is the Israel-Palestine conflict," Ruby told The Huffington Post. "We pray together for an early and just end to the conflict. Beyond that we can agree to disagree on certain things, but we're not going to let that prevent us from building ties ... of friendship and trust."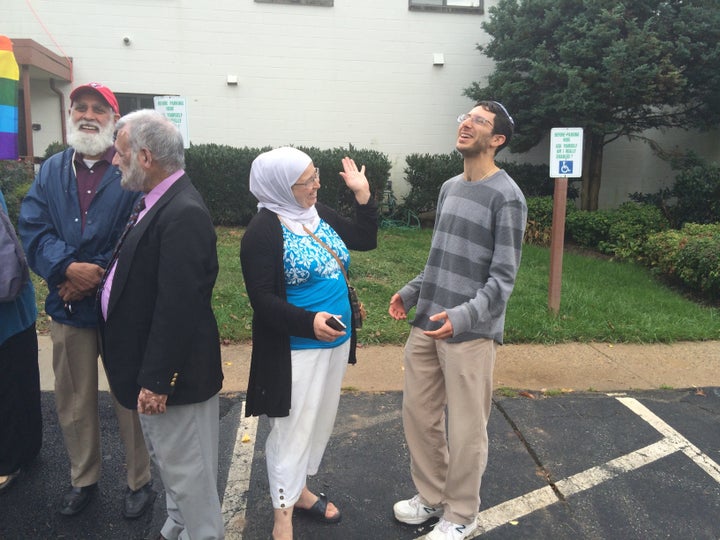 The activists, who are all grassroots volunteers from the greater Washington area, will visit University of Maryland, Georgetown University, George Mason University, as well as public parks, mosques and synagogues, sharing hummus and pita with everyone they meet along the way.
"By spreading hummus on pita and enjoying it together, we are spreading love, empathy, and reconciliation to replace hatred, fear and anger," said Dr. Sahar Khamis, Associate Professor of Communication at the University of Maryland, in a press release.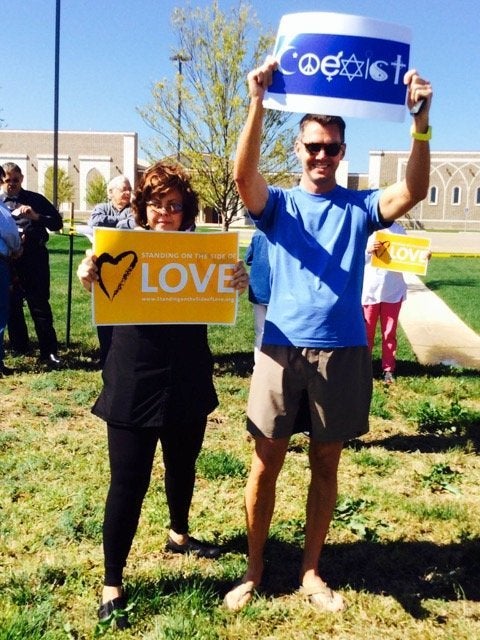 Interfaith Community Stands In Solidarity With American Muslims
Related
Popular in the Community