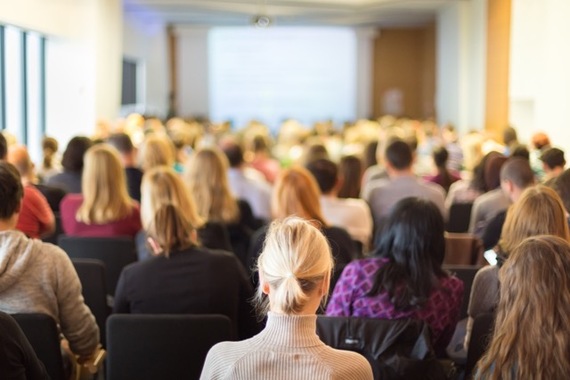 The hard truth is - It Is Harder for Women Entrepreneurs to get Funded.
I founded Global Invest Her to demystify the funding process and help women entrepreneurs become investor-ready, to get funded faster.
I am passionate about creating a profound shift in the funding of early-stage women entrepreneurs to help create a more level playing field.
Our objective is to help create equal opportunities for talented women entrepreneurs to access capital, many of whom are being overlooked when it comes to funding.
Three global trends in funding for women entrepreneurs
As a change-maker in the global funding ecosystem, I have noticed these three trends:
More money: There are increasing numbers of women's angel networks, crowdfunding websites for women entrepreneurs and Funds for investing in women entrepreneurs.
More awareness: More research is being published about how women entrepreneurs give better return on investment to investors as well as statistics about funding for women entrepreneurs. Tech/startup conferences are also making sure they have more women speakers.
More noise: I see several articles being published every day about funding for women entrepreneurs, compared to one per month when I first set up a Google alert 3 years ago!
Why is it harder for women entrepreneurs to get funding?
Over the past 3 years I have personally interviewed over 250 women entrepreneurs from Europe, North America and Latin America about their funding journeys. I've also spoken to investors about what they're looking for. Here is what I found.
1) Part of the problem for women entrepreneurs pitching for funding is that there are not enough women investors:
Today, only 2.7% of venture capital goes to women entrepreneurs! We have a long way to go
Only 6% of venture capitalists and 20% of business angels are women So for now, the vast majority of funding capital is in the hands of men.
(Source: Diana Project, Babson).
2) A major blocker is unconscious bias in the hearts and minds of investors. Intrinsically linked to that, is the fact that many investors have unconscious bias towards investing in what they are comfortable with, namely white, male entrepreneurs with a similar background.
Yet the research shows that:
Women-led technology firms had 35% higher return on investment and 12% higher revenue than male technology firms (source: Kauffman Foundation.)
Venture firms with women-led companies in their portfolio performed better than firms with all male founders in their portfolio (Source: SBA Office of Advocacy).
3) The third factor I have noticed is that a lot of women entrepreneurs actually hold themselves back, by not thinking big enough or asking for enough money. They tend to have 500 cups of coffee with the wrong people before finding the right investor, whereas male entrepreneurs have 10 coffees with the right people and raise more money.
Watch my TEDx talk on Investing in Women Entrepreneurs below to learn more about the barriers for women entrepreneurs looking for funding:
love challenges and like to get things done through great people
are really willing to invest your time, expertise and take the right risks
are ready to make a great return on investment and help a great startup grow and scale... then invest in women entrepreneurs!
Spread Your Talent to the World!

Please share this widely with your communities to help create equality in Access to Finance for Women Entrepreneurs. Together, we can make a the change happen faster!
______________________________________________________
Popular in the Community