Engineer-turned Cultural Educator. Entrepreneur. Mother. Wife. All of these attributes describe Lande Sanusi, a Chicago area woman who decided to step away from the security of an engineering career in corporate America to try something very different from where her previous education and work experience had taken her.
Her current mission is to educate as many people as possible about authentic African culture. She hopes to take her students past the negative images of the continent's challenges often showcased in media into the underreported positive aspects of Africa associated with its rich linguistic landscape and culture. This Nigerian-American mother of four has Polish School to thank in part for her most recent life change -- yes, Polish School.
"About 7 years ago, one of my daughter's had a best friend who was half Polish. On weekends when I would call her mom for play dates, she said her daughter was in Polish school. Also, I had co-workers who sent their kids to Chinese school, " said Sanusi. " I would always think, wouldn't it be nice for my kids to also have something equivalent for Nigerian heritage? " Sanusi asked herself.
But that is where her business stayed for a while -- in the idea stage. Admittedly, Sanusi said that life got in the way. Sanusi was a telecommunication engineer at Motorola, working full-time while raising four kids with her husband. She didn't see how to fit in the execution of that idea into a business until she started to feel a self-prescribed "mid-life crisis" come on.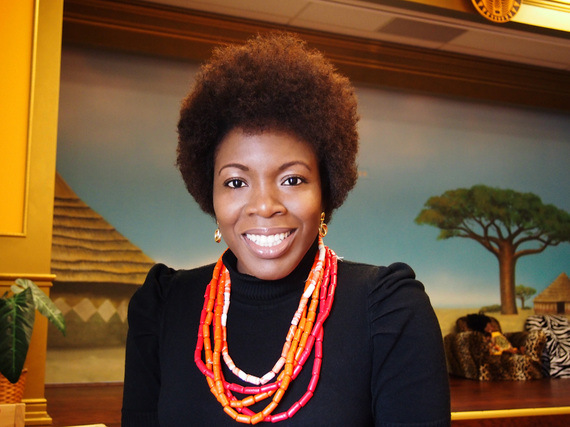 I noticed that the older I got, the more unfulfilled I felt... Even though I had a great family, beautiful kids and a good job [as a Telecommunications Engineer], I still felt that I wanted to do more. I would look into the future and think, I am still missing something. It wasn't something tangible. It was more like what's my sense of purpose and contribution to the world.

Insert execution phase here. C.A.K.E. Village was soon born. C.A.K.E. stands for the Culture of Africa for Kids Everywhere. C.A.K.E. currently offers its patrons a little bit of a taste of African culture in the form of classes, summer camps and themed parties, just to name a few of their offerings. It is located in East Dundee, IL.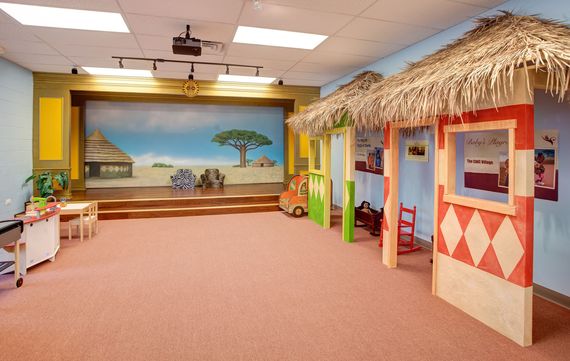 The C.A.K.E. African Village's mission is to promote and preserve positive aspects of African cultures though various forms of arts. Our exploration summer camps connect kids to regionals cultures through visual, performing, culinary and literary arts, " Sanusi stated, "Our culture camps are immersive experiences in a particular African culture that includes all the arts as well as language, history and geography. In addition to summer camps, we provide field trips and off-site assemblies throughout the year.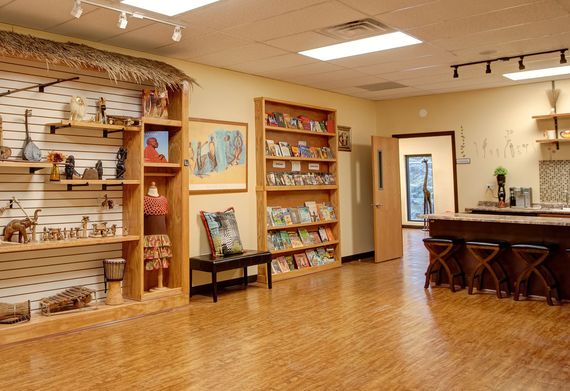 With a background in math and engineering, Sanusi says that she consistently keeps herself enrolled in various forms of continuing education that can keep her current in the teaching of traditional African languages, like Yoruba. One such resource from which she draws upon is the National African Language Resource Center at Indiana University Bloomington.
One of her initial challenges was getting potential customers to see that C.A.K.E. can be a resource for both Africans and non-Africans.
"People thought the C.A.K.E. village is just for African people, Sanusi said. "I had to work especially hard at my marketing and programming to show that it's for everyone interested in learning about African arts and culture."
But, once she started explaining CAKE's mission and purpose, Sanusi stated that her customer base grew steadily. Sanusi believes that C.A.K.E. Village has also played a small role in expanding minds beyond the African stereotypes currently prevalent in media.
"When kids come to the C.A.K.E. Village for field trips, they have this idea that Africa is like a big zoo with really cool animals. By the time they are done with our field trips, Africa is an intriguing and interesting place they want to visit."
Sanusi has appeared to tap into a nerve. C.A.K.E. Village hopes to be able to expand its services beyond its facilities.
"I knew there was a need, but I didn't realize how deep or widespread the need was. I got some pretty good exposure right off the bat and that encouraged me," Sanusi said. " I was mostly encouraged by support of friends and family members and the small town we're located in East Dundee, IL."
That exposure includes CNN coverage and news coverage in the Chicagoland area. This summer, C.A.K.E. Village will host its first summer camp outside of Illinois, in Atlanta. C.A.K.E. Village hopes to expand the camps to Baltimore and Houston the year after.
Calling all HuffPost superfans!
Sign up for membership to become a founding member and help shape HuffPost's next chapter