Kara Tolbert is a self-made social entrepreneur with flare.  Originally from Kansas City, she moved to Los Angeles to pursue big dreams.  Her KINDCULT fashion & jewelry line is deemed "jewelry for the Do-Gooder"- as she has created a kindness campaign and community through the form of fashion. You may have seen her KINDCULT pieces on various celebrities or friends as her movement has continued to grow. 
Each piece of jewelry has a unique number on it that allows you to then share your "kindness" story with other members of the KINDCULT community. As the founder and creator of a company with doing good at its core, Kara leads a busy, nonstop, fascinating life. Luckily, she spared a few minutes to share her story with me. Read below for a girl boss perspective on what its like to create your own dream job as a social entrepreneur.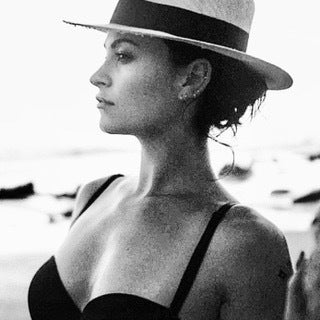 Let's start at the beginning- where did you grow up? What were your childhood dreams? What were you doing before you started KINDCULT?
I grew up in Kansas City with my mom, dad, and older brother. I trained to be a ballet dancer from the age of three. It was my dream to become a ballet dancer until I was injured during a performance and had to undergo ankle ligament repair surgery. Unfortunately, the surgery had severe complications as I woke up with nerve damage that left me unable to move my right leg for almost two years. This ended my career as a ballet dancer and pushed me to go out into the world to discover a new passion. As soon as I graduated high school, I left KS and moved to LA. I began working as a model in LA and shortly after was sent to model overseas in Greece, Turkey, and Spain. It was during that summer I spent overseas that I discovered my new passion; I loved being emerged in new cultures and learning about different ways of life outside of the US. I also saw how poverty, illness, lack of education, and environmental issues effected those living in many areas of the world. This triggered my interest in finding opportunities to give back not only in my own community but in other countries as well. I booked my first volunteer abroad trip a few years later. I choose to spend two months working with children in a school in the slums of Naivasha, Kenya. The time spent with the children there changed my outlook on the necessities of life and how to truly be grateful. Right after leaving the school, I traveled to Tanzania where I climbed Mt Kilimanjaro. This gave me five days alone on the mountain to push myself physically and mentally, and to contemplate how I could forge my path to inspire others to give back. There were so many things I wanted to do to help…it became quite overwhelming. As soon as I returned from Africa, I began to brainstorm ways of how I could make a difference. I knew finding a way to spread positivity in the world was my new calling.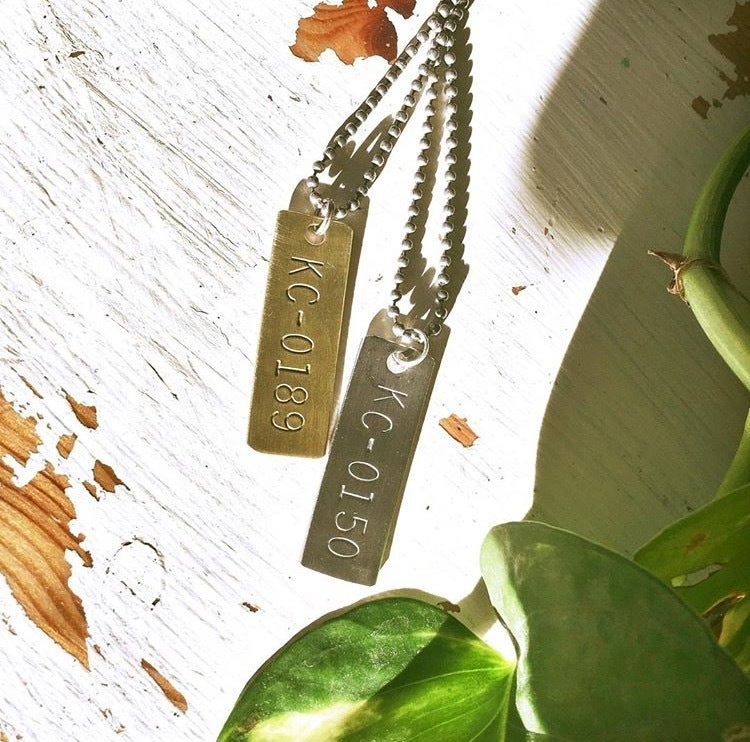 Where did the motivation come from in starting KINDCULT? How and when did you decide to start your brand?
I always thought that 'kindness' was an underrated quality. Being kind had developed a reputation that went along with being weak, delicate, and ineffective. I however saw it as a great strength. To be kind in a situation of conflict requires courage and power. It is a quality that our world desperately needs more of. I have been fortunate enough to travel to many parts of the world while working, volunteering & immersing myself in new cultures. Through this travel, one of the things that really stuck with me was the development of my insight on how we as people are all the same. Once you see this and are able to step into a stranger's shoes, it is hard to imagine not wanting to be kind to everyone you come across.
I realized that in every country I went to, and with every class of person I interacted with, a simple smile had the same beautiful effect. It was then that I decided to make it my mission to make 'Kindness Cool Again'. I have always had an interest in fashion and jewelry. The pieces someone chooses to wear say a lot about them, so I thought this would be the perfect medium for others to literally "wear their kindness" proudly for everyone to see. Before long this idea turned into my business, KINDCULT: Jewelry for the Do-Gooder. The line consists of member necklaces, each stamped with a unique member number. This serves as their 'member ID' into the KINDCULT. We then encourage our members to share stories of how they are spreading simple acts of kindness throughout their day. We have begun to offer volunteer opportunities where members can join together and give back to their community.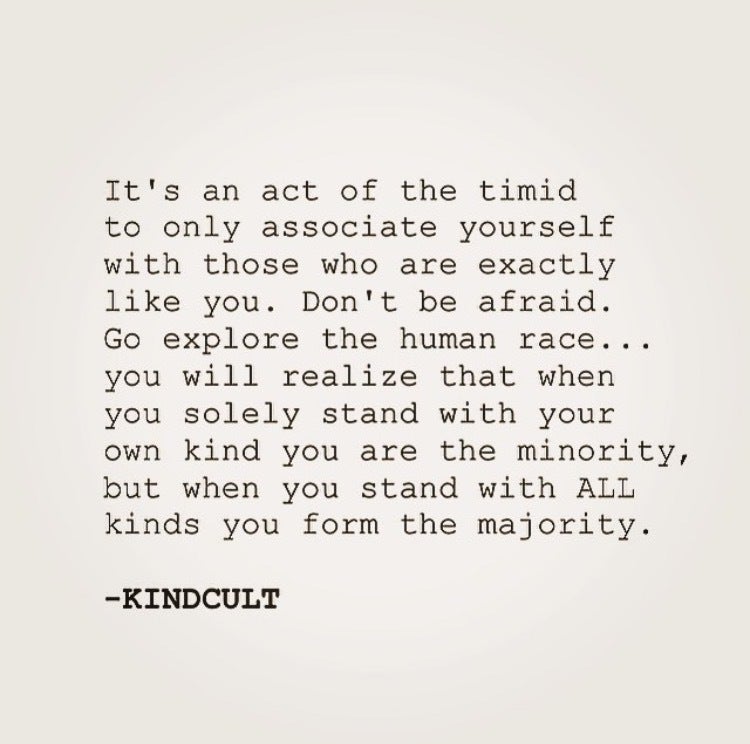 What is the most challenging part of running your own business? What did you do to overcome these challenges?
I know nothing about business! I did not start with a business plan, or think about how to make the most profit, or how to market my idea…I just went for it. I took the first step and let it grow. I learned what worked and what didn't. My brand evolved week by week. Needless to say, it has definitely been difficult to start a business with this approach, but I would have never gotten to where I am with the knowledge that I have if i didn't take the risk and just go for it.
What does your day to day look like in this type of career?
KINDCULT is always on my brain. Whether it is filling orders, hunting for new material for our social media outlets, listening to "Do-Good" stories from our members, writing blog posts about ways our member can spread kindness in their own neighborhoods, brainstorming ways to expand the business, encouraging others, or finding new charities to work with…it is a non-stop job…but one that is well worth it. I want to always make sure the KINDCULT members feel heard and appreciated. I ready every note from our members whether it has to do with something that inspires them to be kind, a question or concern, or a story about how they have been able to spread kindness themselves.
What is your goal for yourself and KINDCULT in the future?
It is my vision to grow our KINDCULT member community so large that you will be able to spot all the Do-Gooders in your community by the KINDCULT necklace they wear. These people will serve as great examples of how it looks and feels to live around good, kind energy, and help to one day make living with kindness the norm. I want to continue providing ways that our members can connect with those around them through volunteering, forming unlikely friendships, or just not being afraid to offer a smile. I want our members to forever live their lives through our motto: Be Good. Look Good. Do Good.
What do you love most about your current career path?
I love that it gives me the opportunity to connect with others despite social boundaries. We live in a society that tells us to be afraid of our neighbors. It is such a shame that we lower our eyes when passing a stranger rather than offer a smile. Its these small interactions throughout the day that can really ripple into larger positive impact. Interacting with those who seem different than ourselves will broaden our own outlooks, and will also usually show us that we aren't as different as it may seem. To have chosen a career path that exists to spread positivity and join people together is life-changing. It forces me to constantly grow without judgement.
What is the best piece of career advice you have heard? Do you have any advice for creating opportunities?
JUST GO FOR IT! Don't wait until you have all the pieces in place. No one ever just falls and lands in their perfect dream job. You can take baby steps, but take them NOW…and be consistent. Overtime you will learn, and the business will evolve. If you have passion for your project then it is 100% worth going for. Remember, you're not in it alone…don't be afraid to ask for advice…find a mentor to bounce ideas of off and then bug them all the time! Have confidence in your journey, and next thing you know, you'll look back, and realize just how far you've come.
Who is your inspiration and why?
My inspiration comes in the form of every person who was once a stranger, but has now become a friend. They are proof that beautiful things can come from not being afraid to connect with those around you.
Favorite story from a KINDCULT customer?
One of the members is a 3rd grade teacher. She loved the idea of KINDCULT so much that she wanted to get her students involved. She decided to start her own KINDCULT Club. Any student that did a project about how they were being kind to others got a mini version of a KINDCULT necklace that she made out of small metal tags. She had SO many kids complete kindness projects and join her KINDCULT Club. They wrote papers about how they smiled at strangers, held doors open for people, helped their parents around the house, and how they made new friends.
"There are no strangers here. Just friends you haven't met yet." Roald Dahl
"Kindness is the noblest weapon to conquer with." - Thomas Fuller
"I note the obvious differences
between each sort and type,
but we are more alike, my friends,
We are more alike, my friends,
than we are unalike." - Maya Angelou
My greatest lesson I've learned so far is that we are all the same. We have all been good, bad, annoying, respectful, grateful, rude, hurt, proud. Our lack of perfection is the most perfect thing about the human race. We make more friends by showing our flaws than pretending to be perfect. Don't be afraid to go out into the world and explore the human race!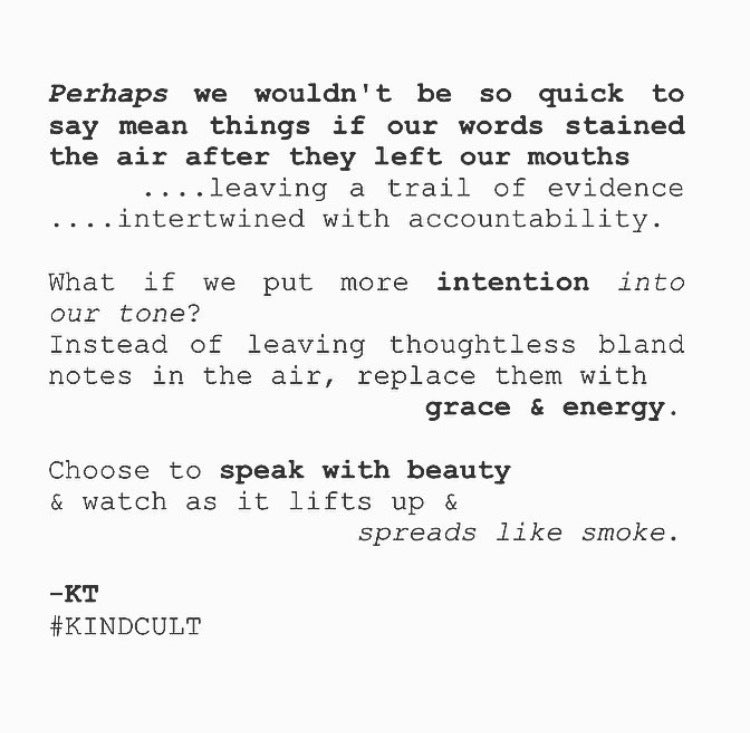 REAL LIFE. REAL NEWS. REAL VOICES.
Help us tell more of the stories that matter from voices that too often remain unheard.
This post was published on the now-closed HuffPost Contributor platform. Contributors control their own work and posted freely to our site. If you need to flag this entry as abusive,
send us an email
.