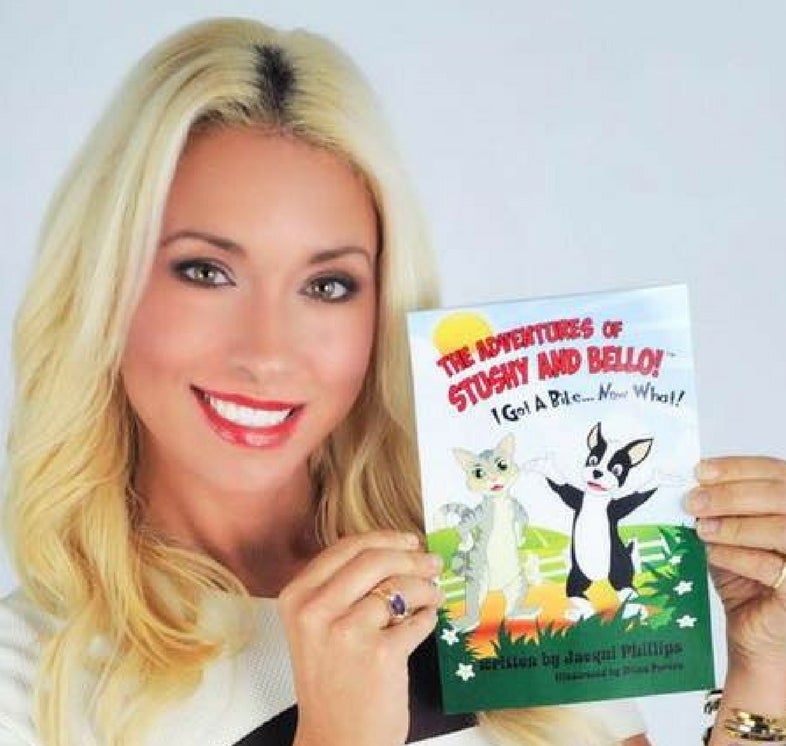 Earlier this month author Jacqui Phillips did a book tour throughout the Northeast. She visited different schools to celebrate Read Across America, Dr. Seuss's birthday, debut her latest book Stinky Teeth and share her new song Hugs Are Happy from her children's series "The Adventures Of Stushy And Bello!" She shares her message of love and kindness through the eyes of her characters Stushy and Bello.
To celebrate and honor Dr. Seuss's birthday Jacqui announced her "Stushy and Bello I Love To Read Initiative" through her Non-Profit RESET Program while visiting a school in her hometown of Pittsburgh Pennsylvania. "Sharing love and kindness globally to children in schools and hospitals was put on my heart by God and I have the opportunity to do so by donating my books as a PDF." states Jacqui.
Jacqui believes that love and kindness is everything, it's a powerful and universal lesson that never expires. It's important to teach children love and kindness because it makes the world a better place. Improving the world starts with our children first. Although it might seem obvious, it is a must to teach this message to our children. Technology while amazing, can separate us from the emotion of this message which is forever relevant and the most important lesson that you can sow into a child's heart!
I asked Jacqui to share her three tips to teaching children love and kindness.
1. Show them love and kindness daily by spending quality time with them. Take them to the park, get on the floor and play with them, read to them. Let them know you care for them by making them a priority in your schedule, resist the temptation to check your cell phone and social media during your quality time with them. Give them some undivided attention each day.
2. Teach them patience and gratitude by showing them patience and gratitude. Listen to them when they are telling you about their day, do your best to avoid interrupting them when they are speaking, and try not to rush them. Be sure to say please and thank you to them. When they are with you be sure to be courteous to the other people you are with.
3. Tell them you love them daily by speaking it, hugging them, feeding them, ensuring proper hygiene and showing them self-care by taking good care of yourself also. By modeling these behaviors, you will demonstrate a healthy self-image that reflects love unconsciously and which will be communicated to them.
She concludes with "Love is all that matters! Remember it starts with us and what we teach children is everything! Spread love and kindness and you will leave the world a better place."
REAL LIFE. REAL NEWS. REAL VOICES.
Help us tell more of the stories that matter from voices that too often remain unheard.
This post was published on the now-closed HuffPost Contributor platform. Contributors control their own work and posted freely to our site. If you need to flag this entry as abusive,
send us an email
.