It's time to start thinking about our spring and summer entertaining. Mother's Day brunches, graduation parties and summer holidays give us added reason to take the party outside. Not that we really need an excuse to entertain! Let's consider cocktails that will quench outdoor thirst and pair with seasonal menus. Here are my top five choices, all crowd pleasers:
1. Pimm's Cup Cocktail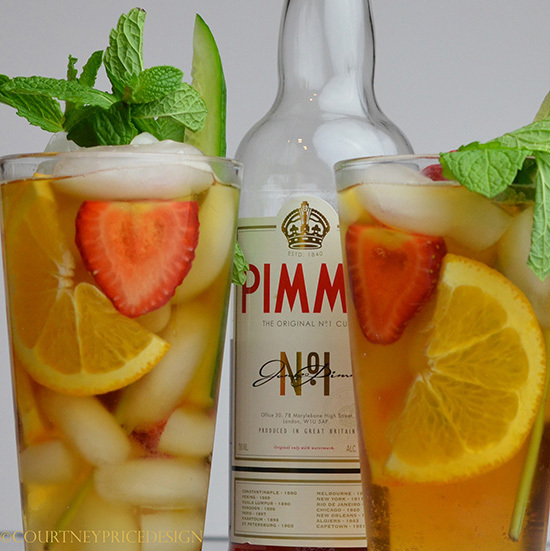 Who would know better about warm weather AND cocktails but New Orleans? Let's take a page from The Napoleon House, a New Orleans institution, and try out their famous Pimm's Cup cocktail. Your guests will be begging for a refill in no time. Probably laughing a lot too. Something about Pimm's No. 1... laugh potion.
Fill a tall 12 oz glass with ice
Add 1 1/4 oz. Pimm's No. 1 and 3 oz lemonade
Top off with 7up
Garnish with cucumber, orange slices, strawberries, mint
2. "It's 5:00 SOMEWHERE"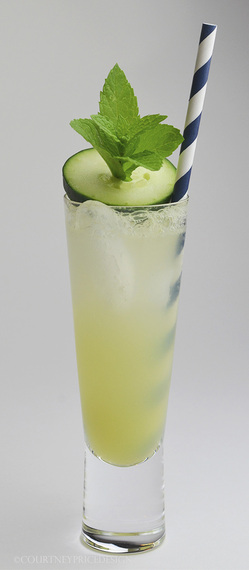 This one got its name from being the drink of choice by a regular guest one particularly hot summer. It was so good that it became a running joke. If you keep frozen limeade stocked in the freezer, you are halfway to this drink that can be served with or without alcohol. Light and refreshing, this drink simply tastes like, well, more.
1 12oz can of frozen Limeade concentrate
the juice of 2 large fresh (peeled) cucumbers
3 cups of club soda
Cucumber slices and Mint (garnish)
Ice
Vodka
Combine limeade concentrate, cucumber juice and club soda in pitcher. When serving, fill tall glass with ice, add one shot of vodka (optional) and fill glass with limeade/cucumber mixture. Garnish with cucumber slice and mint sprig.
3. Bloody Mary, A Brunch Must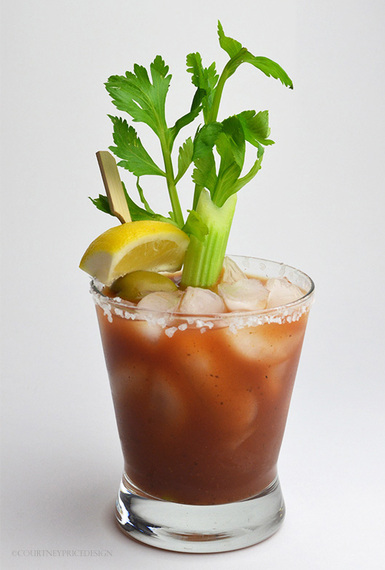 Bloody Marys are so on trend these days that I had to include them in this list. They can be as complicated or as simple as a host is willing to take on. My suggestion is to set up a Bloody Mary bar with ingredients like horseradish, Worcestershire sauce, lemons, Tobasco sauce and garnishes; let your guests customize their own heat and garnishes. Zing-Zang makes a well-balanced flavorful Bloody Mary base if you want to keep the preparation easy. Garnishes might include salt for rimming the glasses, leafy celery sticks, olives, lemons, pickled okra, even crispy bacon strips if you care to go over the top.
You do know not to ever mix a Bloody Mary in a cocktail shaker, right? It creates a froth that is not optimal. Best to stir or "roll" the drink back and forth between two shaker cups or glasses.
4. Cool Breeze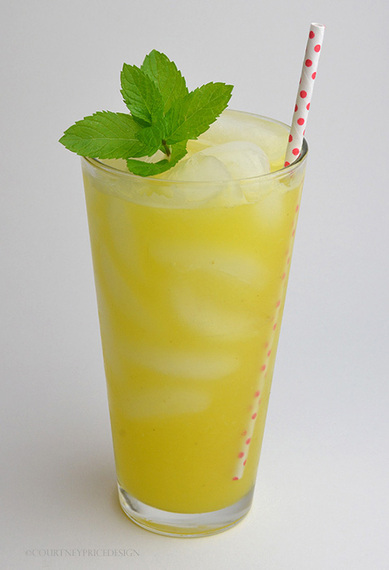 This poolside quencher is so good and so easy that it really does not require a recipe. Fresh juice is ALWAYS better than store bought.
Fresh pineapple juice
A squeeze of lime juice
1 shot of Grey Goose Vodka
Ice
Mint
Combine all in a shaker, shake well, serve over ice, garnish with a sprig of mint.
5. Watermelon Mojito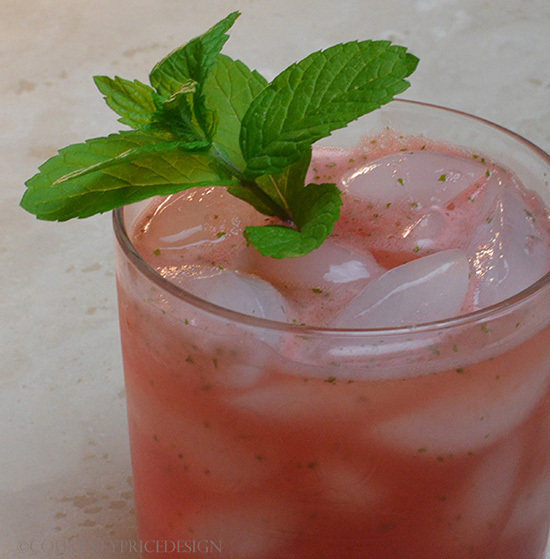 This colorful mojito variation is a "skinny" drink. Sublime perfection for a hot day that is super easy to make. Simply muddle or blend fresh seedless watermelon and a handful of washed and mint leaves. Transfer juice to a pitcher. Pour over ice and add one shot of white rum (optional). Stir, garnish with fresh mint sprig and serve.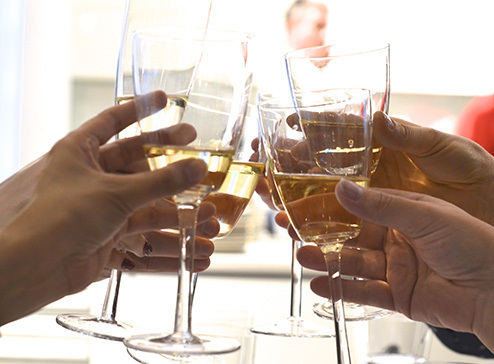 Cheers to you and your stylish entertaining!
Popular in the Community