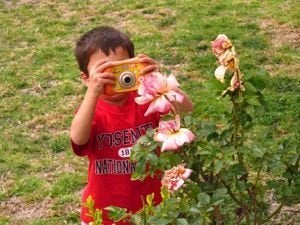 Don't have any special plans for Spring break? Don't panic! A week off from school with young kids doesn't have to mean a week spent inside. There are plenty of ways to get the family out and about right in your own neighborhood. (And if you've already had your Spring break, these ideas are fun to try all spring.)
The trick to making the most of time off from school -- and work, if your schedule allows -- is to take a break from the normal routine. Plus, that extra hour of daylight in the evenings means that even if you've got to work, you can still sneak in some outdoor fun before the day is over.
Here are 10 ideas to get you outside and connecting with the great outdoors and each other -- without breaking the bank.