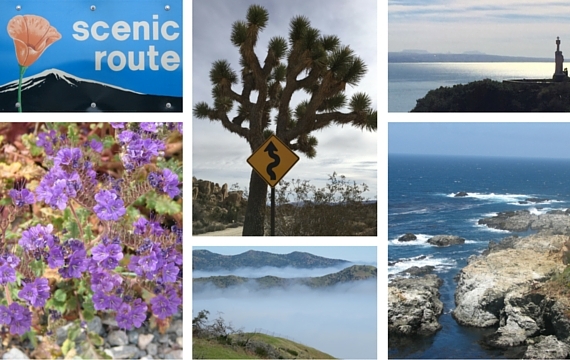 In honor of the 100th anniversary of the National Park Service, add a park or two to your itinerary during your next visit to So Cal. There are more options than you might think and each provide a unique perspective on the history and the incredible landscape that we call California. There has never been a better time to get up, get out, and #FindYourPark!
Santa Monica Mountains National Recreation Area - There is a good chance that you've spent time here and didn't even realize that 245 square miles of land between the beaches of Malibu and US-101 are protected by the National Park Service. This sprawling open space boasts over 500 miles of trails for all endurance levels, including the famed 65-mile Backbone Trail which follows the spine of the mountains. Other activities include: biking, horseback riding, climbing, camping, and taking in the beautiful vistas of the mountains and the Pacific. If you're looking for a little Hollywood in the hills, the Paramount Ranch has been the location for countless movies and TV shows and is home to Western Town, a popular attraction in the area, where you can walk the sets of the old West. Distance from Downtown LA - 36 miles
Channel Islands National Park - Five rugged islands off the shore of California make up this National Park - Anacapa, Santa Cruz, Santa Rosa, San Miguel, and Santa Barbara. Congress set this area aside as a National Park in 1980 to preserve the fragile resources and ecosystems that are found here. Isolation from the mainland has provided a sanctuary for 145 plants and animals that are found nowhere else in the world. Visitors here must appreciate the delicate balance in play while taking in the incredible views, or while hiking, kayaking, snorkeling, diving or any of the other activities available. December through April is whale-watching season which is a highlight for many. A trip here will certainly provide an escape from the hustle and bustle of Southern California. There are many options available to get to the islands (boats depart from Santa Barbara, Oxnard & Ventura) so you'll be able to find something that fits your schedule. Distance from Downtown LA to Ventura - 70 miles
Cabrillo National Monument - The Point Loma Peninsula, just west of San Diego is the home of Cabrillo National Monument. The area is set aside as a tribute to Juan Rodriguez Cabrillo, the Spanish explorer, who was the first European to walk the shores of the United States' west coast. He landed in September 1542, at what is now known as Ballast Point (If that sounds familiar, you may be having a craving for a pint of ale from the popular San Diego micro-brewery nearby). The Park and Cabrillo statue were established in 1913. The area is a fantastic place to visit. Beyond the statue and Visitor Center there are hiking trails, a beautifully restored lighthouse, one of the best tide pools in Southern California, and gorgeous views of San Diego, the coastline, and the Pacific Ocean. Distance from Downtown LA - 123 miles
Joshua Tree National Park - With nearly 800,000 acres of raw desert landscape, Joshua Tree National Park is a wide open arid feast for your eyes. It's where the Colorado and Mojave deserts collide, and both sit below a sky that seems much bigger than usual. Actually nothing seems usual here, and that's what makes it such an amazing place to visit. Created from molten liquid and morphing over the past 100 million years, the dramatic rock formations in Joshua Tree National Park are spectacular and are some of the best geological displays in the southwestern deserts. Many forces combined to present the rock piles that we see today which are great for climbers, making JTNP a magnet for rock scaling enthusiasts. Established as a National Monument in 1936, it gained National Park status in 1994. It is within 3 hours of 18 million people and boasts preservation of 501 archeological sites, 88 historic structures, 19 cultural landscapes, and houses 123,253 items in its collection. Distance from Downtown LA - 132 miles
We've highlighted four alternatives for your Spring Break agenda while in So Cal, but if you have the time don't miss the other National Park treasures while visiting the Golden State:
Be forever Wandering But Not Lost. Want more National Park tips? Go to www.wanderingbutnotlost.com and Discover Your Path! Follow our daily posts on Instagram at
www.instagram.com/emersonwbnl/.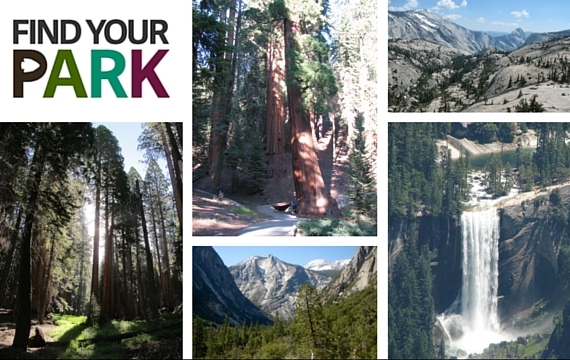 Popular in the Community